Everyone Shut Up, Ali Has Been A Good Bachelorette & Here's Why
With The Bachelorette finale airing tonight, it's time to speak some truth: Ali has been a great Bachelorette.
Before you exhale loudly, complain the series has been 'boring', or click out, just take a seat and let's chat this out together.
Are viewers fatigued? Yes. Are we a bit over the forced drama? Sure. Is this the fault of Ali Oetjen, Bachelorette no. 4? Absolutely not.
Ali came into her own series already judged by many viewers after her stint on Bachelor In Paradise and the drama surrounding her breakup with Grant Kemp. But for those who have stuck around to watch her series, it's pretty undeniable she's been a bloody good Bachelorette.
She's stuck up for herself, kicked out apparent front-runners early on, not been afraid to shut down anyone overbearing (cough, Charlie, cough) and poked fun at herself along the way as well.
Still needing to be convinced? Here are 6 reasons Ali has actually been a pretty badass Bachelorette.
1. She's been through a lot of the bullshit from the guys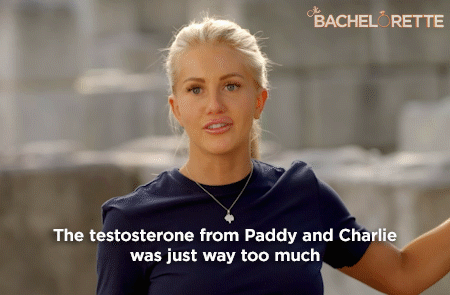 When Charlie warned her about Bill, she had already clocked on that something about him wasn't feeling right. Likewise, with Charlie, she's said in her on-camera pieces that she's noticed his changing behaviours.
When Charlie tried to lecture her on how she was 'playing the game', Ali was quick to shut him down and show him she was in charge. Our girl is switched on and there's no denying it.
2. She's made some tough choices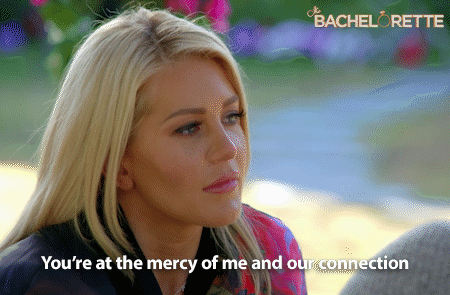 Kicking out Robert obviously upset her, but she's taking her journey seriously and isn't afraid to make the tough decisions. In no other season have we seen a hot favourite get kicked out so early on.
3. She's unapologetically horny & we love it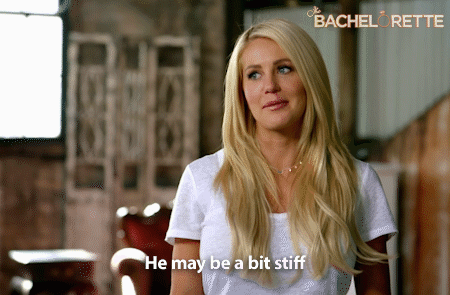 If the male Bachys can get away with kissing most of the women and not being judged (hello, Richie anyone?!) then we should be celebrating our Bachelorette doing the same damn thing and loving every moment of it.
4. She's stood up for herself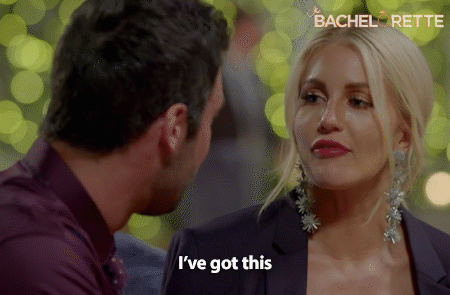 When Nathan was talking shit, she wasn't afraid to go straight up to him and sort it out. She's made it clear to the guys that her past isn't really any of their business.
Again, with Charlie mansplaining to her that life isn't a fairytale, she was quick to put him back in his place. And how bloody good was it when she took him into the boxing ring and really showed him she could pack a punch?
Legends only.
5. She's kept all of us guessing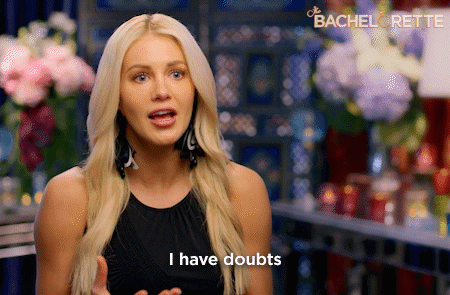 When the show started, Robert and Charlie were two of the hotly tipped faves. But as the show has gone on, Ali's thrown a spanner in the works and really focused on finding connections and giving chances to a lot of the men in order to make an informed decision.
With Robert leaving and Charlie getting a little more cuckoo, she's been making choices that are undeniably right for her. And I mean, sweet, silent angel Daniel making it to the top 5? Who would've thought!
6. She's aware of her flaws and is open about them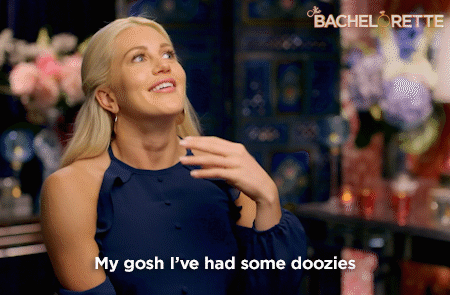 Ali has poked fun at herself during the series and is open to admitting she falls for people easily and has picked the wrong men in the past. Haven't we all! Her honesty about her previous mistakes is refreshing and it's truly believable when she says she does want to find love… unlike, say, old m8 Honey Badger.
Anyway thanks for coming to my TED talk. I, for one, hope we see Ali fall madly in love and get her happy ending.