14 '00s TV Shows Kids Today Will Never Understand
The '00s were low-key the golden age of Aussie kids TV.
Sure, there were great international imports like Lizzie Maguire and Hannah Montana, but our own homegrown Australian shows were just as entertaining — if not more so. They ranged in genre and style, but they were all an important part of any Aussie '00s kids childhood.
They just don't make 'em like this anymore.
Here are the classic Aussie TV shows the kids of today will just never understand.
---
#1. Silversun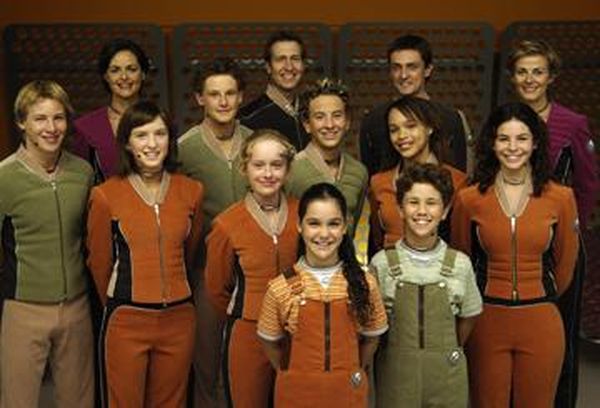 It's pretty dark when you think about it – a group of teens man a spaceship of cryogenically frozen humans in a quest to find a livable planet after Earth has become inhabitable. But when you were a kid the existential angst likely went over your head, and it just seemed like one big adventure.
---
#2. The Saddle Club
Basically everyone was a Horse Girl in the early '00s and this show is 97% of the reason. Who didn't beg their parents for a pony after watching this show? The girls from The Saddle Club were absolute goals.
---
#3. The Sleepover Club
~So come on and sleep oh-oh-oh-oveeer~. The best part of this show was that a sleepover club was slightly more accessible than a saddle club, so it was easier to start one of your own.
---
#4. Cybergirl
Cybergirl was really out here serving us a teen girl superhero in the early '00s. It was ahead of its time.
---
#5. Blue Water High
A bunch of good-looking teens getting to hang out and go surfing all the time? What's not to love? And you definitely had a crush on at least one of the cast (if not all of them).
---
#6. H20: Just Add Water
If you didn't already dream of being a mermaid when you were a kid, you definitely did after watching this show. And you pretended to be one of the girls every time you went swimming.
---
#7. Mortified
This show was Australian's answer to Lizzie Maguire: over-the-top but also painfully real.
---
#8. Noah and Saskia
The show centred around two teens on opposite sides of the world forming a friendship over the internet using personas that were different from their true day-to-day selves. It felt pretty wild at the time but is rather sweet when you look back on their friendship and how they helped each other grow.

---
#9. Cheez TV
Waking up with Jade and Ryan was a pivotal part of the daily ritual of an early '00s kid. It was frankly devastating when the show ended.
---
#10. The Big Arvo
If Cheez TV was for the morning, then The Big Arvo was the best way to spend an afternoon. The show focused on celeb interviews, education and fun segments and was presented out of a large model bus from some familiar faces like Luke Jacobz, James Tobin and Anna Choy.
Also, who could forget the segment Ben's Big Cook Off where one host, Ben Hewett, was challenged to cook a recipe sent in by viewers within a tw0-minute time limit? They just don't make shows like this anymore.
---
#11. Jeopardy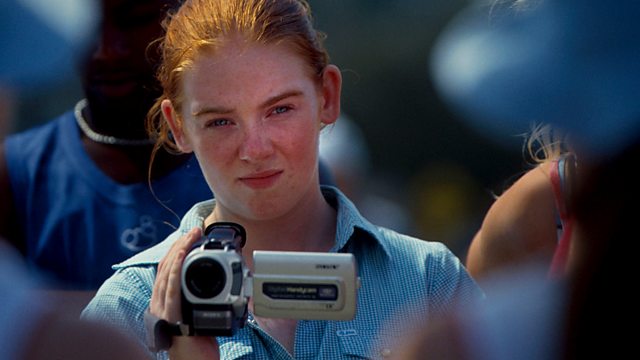 The "found footage" aspect of this show really made you feel like you were a part of the action – which was frankly very spooky. It was very mysterious and compelling.
---
#12. Backyard Science
Long before DIY experiments on YouTube, Backyard Science was your go-to for making a mess in the name of science.
---
#13. Animalia
It's pretty impressive they managed to take a book with basically no words and turn it into a thrilling and funny show. The personalities that they gave the animals were just the best.
---
#14. Round The Twist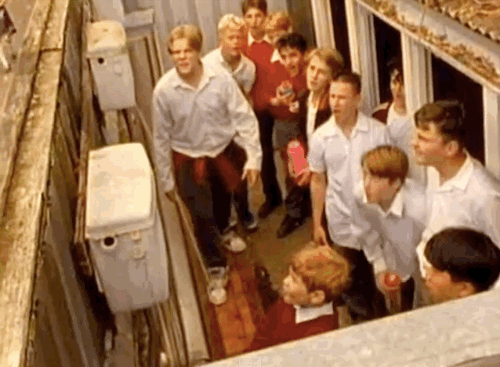 The weirdest and most wonderful show of them all. Never forget the time Pete got pregnant to a tree by peeing on it, or when Bronson got a fish stuck in his penis and used it as a propeller to win a swimming race. Australian TV at its finest.