15 Aussie Snacks That Should Be Returned To Their Former Glory
There is no greater injustice in this world than when a brand discontinues or doesn't bring back an Australian snack that develops a huge following.
The disrespect. The audacity. The sheer cruelty of it all.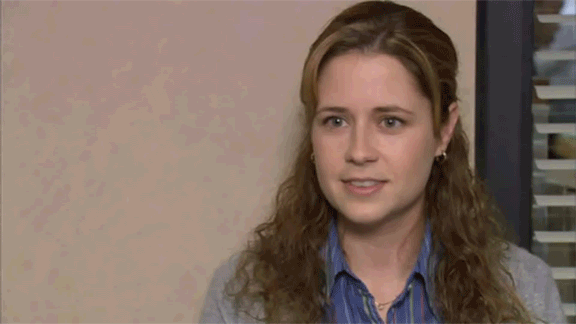 From the El Maco to Oporto's chicken nuggets, we're listing the snacks taken from us far too soon, that we demand be returned to their former glory: aka sitting in our cupboards or on our laps at dinner time.
Here are 15 Australian snacks unjustly taken from us that need to come back ASAP:
#1. Macca's McDippers
KFC eat your heart out, these were THE BEST. Like, I can't describe how delicious these were. Dip them bad bois in honey mustard and you have yourself a meal, not just a snacc.
#2. Quatro Biscuits
No choccy biscuit has ever and will ever compare to Quatros.
#3. In A Biskit's Dixie Drumstix
I still have dreams about Dixie Drumsticks. They were the best chicken flavoured biscuit of all time. Don't @ me Chicken Crimpy stans. You know it's true.
#4. Macca's Nerd McFlurry
It almost feels like a dream. While you're at it, Macca's, please actually stir the McFlurries like you used to and don't make me do it. I am NOT a professional.
#5. Gravy Chips
Hamish and Andy's creation were only out for a limited time but imho, should come back permanently.
Sometimes you're going through your pantry and you just get a hankering… Even if it's potentially hazardous. pic.twitter.com/rpt66fetTj

— Hamish & Andy (@hamishandandy) April 14, 2015
#6. Oporto Nuggets
While I've never tasted these myself, my colleagues assure me that Oporto nuggets were a game-changer.
#7. Macca's Shaker Fries
Anyone eating unseasoned fries is an actual savage.
#8. Sunnyboys
It wasn't over then and it still isn't over. Summer has never been the same.
How we keep cool in Adelaide #WorldsHottestCity #glug #sunnyboy #razz #Adelaide pic.twitter.com/lyQrtZcH64

— Lyn (@fromonemum) January 16, 2014
#9. Macca's El Maco
I count the days until the El Maco returns to where it belongs: on the Macca's menu every day of the year.
Listen to The People.
Hi Joel, we'll be sure to pass your love for the El Maco on to the team!

— McDonald's Australia (@maccas) February 10, 2017
#10. Marble Chocolate
There's not much more to say about this. Bring. It. Back.
#11. 3D Doritos
What's better than Doritos? 3D DORITOS. Of course!
#12. Milo Bars
The chocolate bar to end all chocolate bars.
#13. Macca's Crispy Chicken Fillet Burger
This was from a long time ago – roughly 2007 – but I still think about it daily. This was the best chicken burger Macca's even made.
#14. (OG) KFC Crispy Strips
Second only to Macca's McDippers, the old school KFC crispy strips were actual heaven. KFC tenders don't even compare. Quit playin'. Gimme that crunch.
#15. McCain's Potato Smiles
As if I would even dare leave these off the list. So many kids are missing out and having a smileless childhood.
Like the eternally optimistic Potato Smiley, I will continue to smile through the pain of getting through another day without these beloved Aussie snacks in my life.