22 Aussie Icons From The '00s That We Forget Ever Existed
The '00s was a wild time to be alive and the decade produced some truly unique Australian icons.
It was a decade defined by reality TV celebrities from Australian Idol and Big Brother, boy/girl bands and true blue Aussie TV shows. It was all so extra but a huge mood.
While most of us haven't thought about some of these famous '00s people or TV shows in years, that doesn't mean they weren't incredibly iconic at the time.
Here are 22 Australian icons from the '00s:
#1. Sara-Marie
In today's day and age, I cannot imagine any reality star reaching the level of fame Sara-Marie achieved simply for shaking her butt while wearing bunny ears on Big Brother. Following the show she released a CD single, a line of pyjamas, and a book. Ooft.
---
#2. The Saddle Club
It was never a better time to be the horse girl at school. This show was HUGE.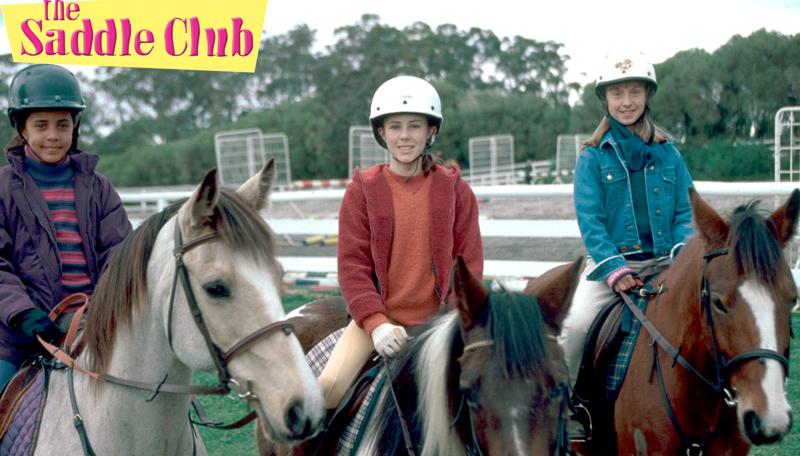 ---
#3. Video Hits
If you were into mainstream music, finding Rage overrated, then Video Hits was your Saturday morning go-to. Hosts throughout the years included Faustina 'Fuzzy' Agolley and Dylan Lewis as well as Australian Idol alum Kelly Cavuoto and Axle Whitehead.
---
#4.
Steven Bradbury
This guy proved to us all that you don't need to be that talented in your chosen field, instead you can just be lucky AF and take home the gold.
---
#5. Yasmin's Getting Married
What a strange moment in time for reality dating shows. It's bonkers to think that this showed aired long before The Bachelor started in Australia.
---
#6. Vanessa Amorosi
How did she release so many bangers?! And how did she then drop off the face of the earth?! I demand answers.
---
#7. The Bra Boys
In 2007 a documentary called Bra Boys: Blood is Thicker Than Water was released which told the story of the cultural evolution of the beach-side suburb of Maroubra in Sydney. The film about the notorious group was narrated by Russell Crowe and even inspired Home and Away's River Boys crew.
---
#8. Bardot
Don't you treat me bad. Don't you make me sad. Our love could have been as deep as the ocean. Pls bring back Bardot, Australia's answer to the Spice Girls.
---
#9. Mercury4
Speaking of pop bands, we had our very own boy band with Mercury4. Sure, they never reached the heights of The Backstreet Boys but their greatest hit 'Get Me Some' still slaps.
---
#10. Ian Thorpe
Ian Thorpe was one of the most celebrated champions Australia has ever seen. The dude has five Olympic gold medals and for a few wonderful years, he was an unstoppable force in the swimming pool.
---
#11. Rove Live
For pretty much the entire '00s, every Thursday night was reserved for Rove Live. The series hosted some epic music acts and hilarious segments like 'My Charader' and 'What the?' and it was just the best. No other Australian talk show has ever measured up.
---
#12. Pete Murray
Ah Pete Murray, telling women they think they're so beautiful since 2004. Seriously tho, 'Beautiful' is still a damn good song and his album Feeler topped the ARIA charts.
---
#13. Corey Worthington
The teen with the big yellow sunglasses made international headlines after his party got out of control because of an open Facebook event invitation. His story even inspired the movie Project X and Corey eventually appeared as an intruder on Big Brother.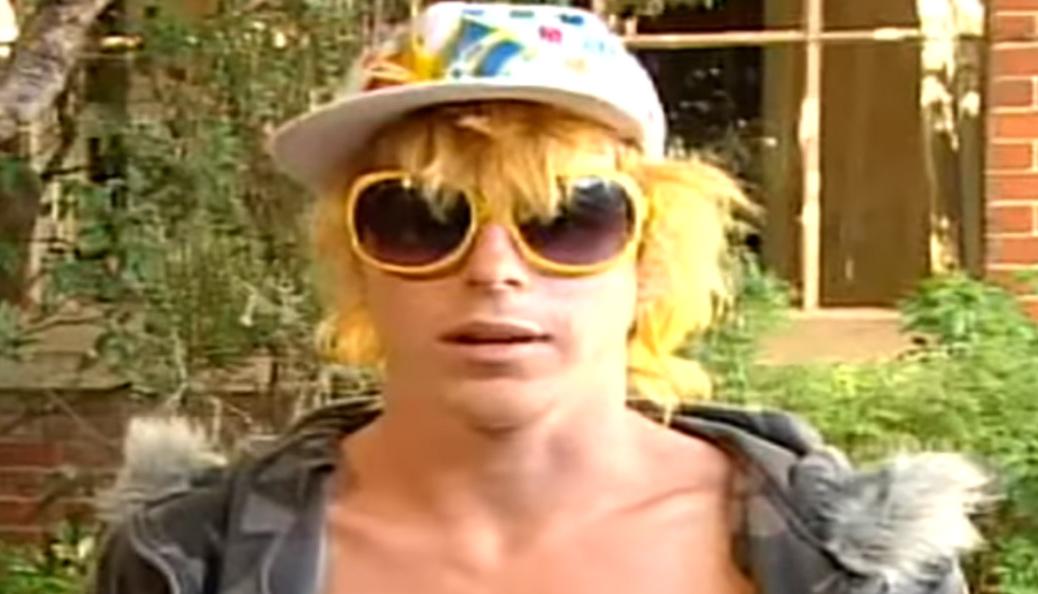 ---
#14. Brian McFadden & Delta Goodrem
For a short time, these two were Australia's hottest couple. He was the bad boy from Westlife, she was Australia's sweetheart. They even released a duet called 'Almost Here' in 2004. Just as a reminder, after they broke up, Delta moved on to….umm, Nick Jonas. Yes, THAT happened.
---
#15. Mark Philippoussis
Speaking of Delta, her relationship with Mark made headlines and it was widely reported he broke our girl's heart by cheating on her with err…Paris Hilton. God, this is all such a throwback.
---
#16. Beau Brady
And speaking of heartthrobs, Beau Brady stole hearts across the nation on Home and Away as Noah Lawson. Those frosted yellow tips still send me into a spin.
---
#17. Big Brother's Jess & Marty
In my eyes this is Australia's greatest love story. We watched them fall in love during the second season of Big Brother and then get hitched in their own spin-off show, Marty & Jess: An Outback Wedding. Sadly, Jess and Marty divorced shortly after. Love is a lie.
---
#18. The Chaser's War On Everything
Sure, this show got embroiled in a whole heap of controversy in its later seasons but when it was good, it was truly great TV. I still quote Are You Being Shagged? on the daily.
---
#19. Rob 'Millsy' Mills
His hookup with Paris Hilton made national headlines in 2003 and tbh the controversy lasted a lot longer than his short-lived solo singing career. He's still a babe.
---
#20. Cheez TV
We are still waiting for this series to be rebooted. Any day, now.
---
#21. Hotdogs
While on his own season of the Big Brother he was a bit of a douche (Vesna deserved better), Hotdogs somehow ended up with his own show The Up–Late Game Show, where he babbled incoherently until the early hours of the morning.
---
#22. Blue Heelers
This show was an Australian institution. Remember Maggie? That role won Lisa McCune four Gold Logie awards. I still ship Maggie and P.J.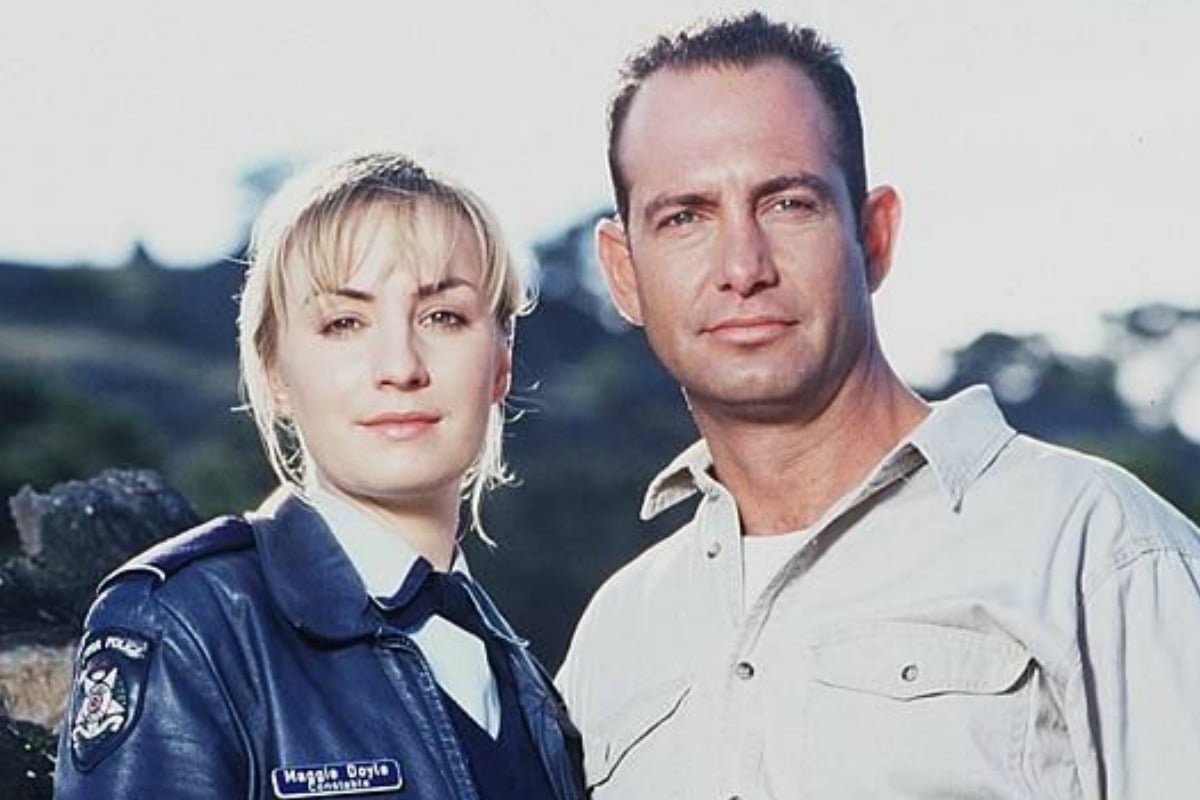 –
LONG LIVE THESE '00s ICONS.
Never forget.