Accidental Olympic Hero Steven Bradbury Is Doing 'Australian Survivor' & We're Screaming
Wow. This is a name we haven't thought about in a while. Accidental Olympic hero Steven Bradbury will be appearing on the upcoming season of Australian Survivor. Best. News. Ever.
If you can't recall who this guy is, here is a refresher: Back in 2002 at the Winter Olympic Games in Salt Lake City, short speed skater Steven competed in the 1000-metre event and ended up winning the race after all of his competitors tumbled over one another.
His win became the ultimate symbol of unapologetically fluking your way to the top.
Let's relive one of the most hilarious moments in sporting history: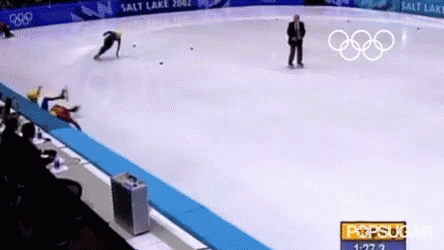 OK, now we're all caught up, this is Steven now and he's ready to take on Australian Survivor: Champions Vs Contenders. I don't quite know how his experience ice-skating will help him survive on a deserted island but more power to him.
We couldn't be more excited to welcome Steven back to our TVs and we pray he can pull another 'Steven Bradbury' and defeat his competition based on pure dumb luck.
Steven isn't the only exciting name dropped for the upcoming season. The show is bringing back fan favourite Luke Toki, you know, the bloke who crowned himself 'king of the jungle' every second episode in the 2017 season but ended up being booted from the show embarrassingly early.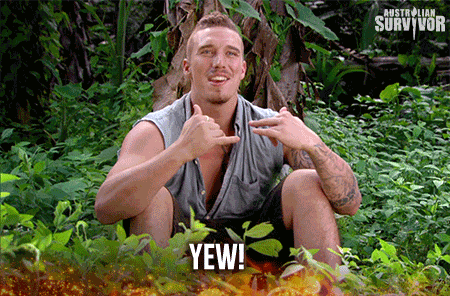 It's anyone's guess who will take the crown that swimming great Shane Gould earned last year after being named sole survivor.
Along with Steven, other sports stars joining the show include NRL legend Andrew Ettingshausen, surfer Ross Clarke-Jones and marathon swimmer Susie Maroney. We can assume more names will be revealed in the upcoming weeks.
The premiere date is yet to be announced but we reckon it'll drop around July.
Check out the first trailer for Australian Survivor: Champions Vs. Contenders below:
#SurvivorAU EXCLUSIVE TRAILER | The time for retribution has come.

Coming soon. pic.twitter.com/Qmsz4psb71

— Australian Survivor (@Survivor_AU) June 12, 2019