12 Super Important Life Lessons We Learned From Aussie TV Characters
Everything I know, I know because of TV and movies. Sorry mum, the truth hurts. And nothing was as insightful as Aussie pop culture in the '00s.
No one served better fitspo than Kath Day-Knight, and nothing taught us about the powers of friendship and water safety more than the mermaids in H20: Just Add Water.
Who can say that they'd be who they are today without these characters?
Here are 12 life lessons we learned from iconic Australian TV characters:
#1. Always love your body
The foxy ladies of Fountain Lakes were all about that #healthylife and body positivity.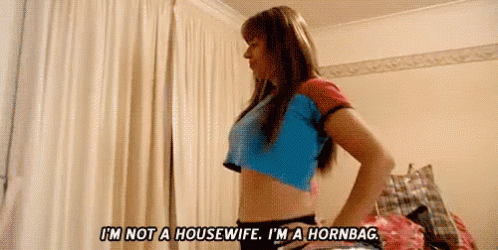 ---
#2. Life should be fun for everyone
Admit it, you can still sing every line of the theme song.
---
#3. Drink enough water
It's so important, people.
---
#4. Teamwork makes the dream work
Who could ever forget when Cleo, Rikki and Bella combined their mermaid powers to save the world from a comet in H20: Just Add Water?
---
#5. People are better than animals
Steve Irwin wasn't a character but he had his own show and so this counts.
---
#6. Celebrate your victories
Chicken Crimpy Shapes or nothing!
---
#7. Always make sure you hang up your calls
Toadie learned this the hard way so that you wouldn't have to. Make this count.
---
#8. Never be afraid to bust a move
If Russell Coight can dance, you can too.
---
#9. Know how to flirt
Who doesn't love a hornbag with attitude?
---
#10. Even though you don't need a boyfriend to be happy
Tbh this one has been the most useful.
---
#11. The Veronicas always slayed
Cybergirl was… not a good show. But The Veronicas were in it so young Australians learned at an early age about our future overlords.
---
#12. Always make sure the safety's on
Russell Coight led me to believe that gun safety was going to be a much bigger concern in my adult life.
Thanks for getting me this far, TV.