The Baffling Origin Of Chrishell's Name Lives In My Head Rent-Free
Chrishell Stause has never been hotter. Between the most recent season of Selling Sunset dropping last month to her confirmed romance with Aussie singer G Flip, Chrishell is seemingly everywhere right now.
This means that lately I've been typing and saying Chrishell's rather unique name over and over again, which got me thinking about the origin of the famous realtor's moniker.
First of all, Chrishell isn't actually her first name. The Selling Sunset star's full name is Terrina Chrishell Stause, but when she was working as an actress on TV shows like All My Children and Days of Our Lives, she decided to go by her second name: Chrishell.
Most fans were introduced to Chrishell in 2019 on Netflix's Selling Sunset where she continued to go by the name that she went by in daytime soaps. This brings us to the name Chrishell and where it came from.
If you don't know by now, get ready to have your mind blown.
Omg. Please read this info about how Chrishell got her name. Like when she said she comes from a trailer park background she was absolutely serious #SellingSunset pic.twitter.com/tUH40TFokK

— Anihtek (@anihtek) April 28, 2022
Chrishell is named after some man named Chris and the Shell petrol station.
Let this information sink in for a second.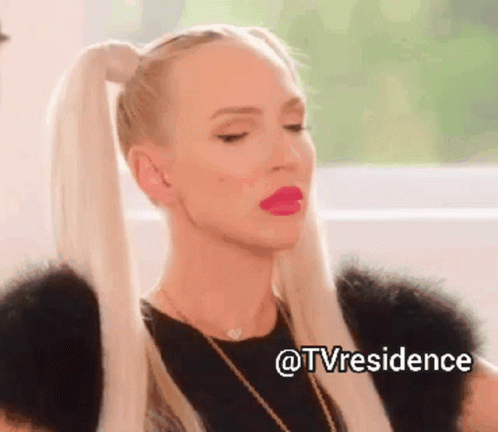 Chrishell revealed in Season 1 of the reality show that her mother went into labor at a Shell gas station, and an attendant named Chris helped her deliver her daughter. Obviously, the mum simply had to honour this moment by middle-naming her newborn Chrishell.
Based on this anecdote, fans started to assume that Chrishell was birthed inside a petrol station which sounds like the beginning of a '00s movie starring Britney Spears. However, the plot thickens. In a following interview, Chrishell disputed (her own) claim she was born in a service station.
"I was not born in a Shell station. I hate to disappoint people that think I was," Chrishell told Vulture in 2021. "My mum was getting car work done, and an attendant at the station was helping her and keeping her calm. Obviously she couldn't drive to the hospital then, so the ambulance came.
"I made it to the hospital, but she wanted to name me after him. He worked at the Shell station, so she just thought 'Chris, shell' — let's stick them together. And you know, Chrishell was born, quite literally."
What a story.
I have some questions. What if the attendant's name was Shelly, would her name be Shellyshell? What if they were at a BP instead, would she be named ChrisBP? And does Chrishell, at the very least, get a discount every time she buys gas at Shell?
It's one of the most baffling origin stories for a celebrity's name I've ever heard and I will never stop thinking about it.
–
Things That Live In My Brain Rent-Free is a column where writers discuss the things they'll never move past, and will happily bring up at parties and dinner gatherings for the rest of their lives.