An Ode To Face Off Pants, The Coolest Pants In High School
There was no '00s fashion phase more painful than the pants that girls used to wear to high school, more specifically: Face Off pants.
If the name doesn't ring any bells, I'm referring to the pants that came in school colours like black, navy and grey and were basically skintight. So tight that you could almost always see your underwear line through them, and they fell so long and flared so wide that they basically covered your shoes.
It was a real unique ~look~ that became synomous with being one of the 'cool girls' at high school. Just the memory of them gives me dark flashbacks.
After some googling, I was a little shook to realise that the brand Face Off still exists and they are indeed still making school pants. God save all our souls.
Let's revisit the unique high school fashion statement that was Face Off pants:
This was the classic style:
I personally rated the kind that came with two tiny front pockets. It really brought some sophistication to the whole ensemble.
There were also ones with the side buckle and a pendant. Still totally fetch.
Then there was the more basic style that were honestly just super tight yoga pants. These left absolutely nothing to the imagination.
The brand also made jeans and guess what pants everyone would wear on the days we didn't have to wear our school uniforms? FACE OFF JEANS.
These pants were inescapable.
Let's not forget that Face Off also made totally cute school skirts. The kind that blends in enough with the school uniform but is basically the same as any mini skirt you'd get from Supré.
As an avid dress and skirt wearer, I can see now that wearing those skintight pants to school everyday actually put me off wearing pants for life.
I just don't need to be triggered like that.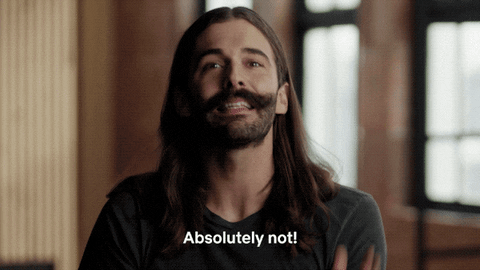 Thanks for the memories, Face Off pants. You really weren't appropriate for school but I won't hold that against you.