WHAT A FLOP: No One Actually Won Australia's First Ninja Warrior Competition
Ratings success Australian Ninja Warrior has ended without anyone actually winning. Say wot?
The grand final, which aired tonight was a nail-biter, but ended in an anticlimax with unfortunately no Aussies matching up to the brutal, near impossible final round.
It took 7 seasons in the US for a ninja warrior to be crowned. I thought the Aussies were exceptional! Bring on season 2 #NinjaWarriorAU

— Rebecca Maddern (@RebeccaMaddern9) July 25, 2017
They had no chance even getting close to "Mount Midoriyama". Throughout 20 years of Ninja Warrior only seven people have conquered the world's toughest obstacle.
The feat includes climbing a 22m rope free hanging from the ceiling and pressing the buzzer at the top within 30 seconds to claim the title. That's after all the other upper-body challenges that leave your arms feeling like jelly before you even start. Fuck dat.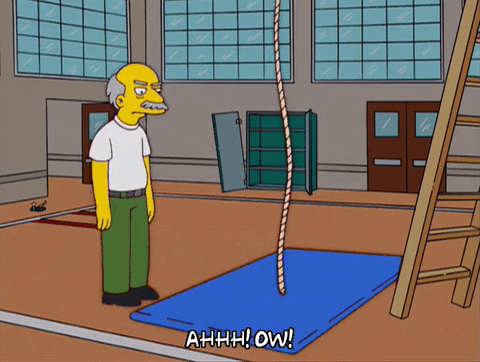 In the end, several Aussies made it through to the second stage but having to rush through the initial stages, they were no match to overcome the five intense obstacles in under 65 seconds.
After an intense buildup, it all came down to Jack Wilson the final Ninja to embark the obstacle course. Sadly, it ended in an anticlimax with Jack crashing into the water too.
Jack Wilson, an inspiration to all Australians. #NinjaWarriorAU pic.twitter.com/denGXEKY3E

— Ninja Warrior (@NinjaWarriorAU) July 25, 2017
He finished nobly, telling viewers:
"It takes one person to make a difference. I never thought I'd make it here tonight. And I want to send the message out there to indigenous and non-indigenous people: to make sure you live a healthy lifestyle and that you can achieve these sort of things"
In a dramatic and cruel twist of fate, Lismore based contestant Fred Dorrington was disqualified when judges believed his foot hit the water on the course. After a replay showed it was a safety mat that caused the splash up, Dorrington was able to compete again and went on to go the furthest in the quickest time, placing him atop the leaderboard for the series.
Put your hands together for Fred Dorrington, who made it the furthest, fastest in our first season of #NinjaWarriorAU! ???? pic.twitter.com/Bxch20vL02

— Ninja Warrior (@NinjaWarriorAU) July 25, 2017
This year's Ninja Warriors get invited to take on the course again next year, so we hope they come back to give it another red hot crack.
Here's the final top listings for 2017:
Get Punkee's Bachelor Recap Alerts!