Game Of Thrones Finale Will 'Not Please Everyone', According To Series Star Iain Glen
As we approach the concluding season of Game of Thrones at a glacial pace, one of the series stars has spoken in an interview about the big finale. We. Are. Froffing.
Iain Glen who plays Ser Jorah Mormont (a.k.a the guy that says 'Khaleesi' a lot) has spilled some deets on what the series finale might look like, so of course we're freaking TF out.
In an interview with The Indian Express, Glen said that the finale might not be what we all expected.
"You know with something this big like Game of Thrones, you cannot please everyone," he said.

"All I can say is that we will be doing what we have done before and the writers have written great episodes. They have had a great strike rate up to now and I am sure that will continue."
Tbh, it's vague af and I don't really know what any of that actually means but Glen did add that he felt good vibes from how the series finally wraps up.
"When I read it, I thought it was rather brilliant. I am a bit of a fan of the series as well, and it satiated my expectation and hopes, I felt (it was the) conclusion… But we will just have to see."'
This all comes on the back of grim quotes earlier this week from a top-dog GOT executive who said emphasised that there was going to be a lot of blood spilt. One of these juicy quotes included:
"None of the cast had received the scripts prior, and one by one they started falling down to their deaths."
Luckily we only have to wait… ANOTHER FUCKING YEAR to see how it all goes down. It's a sick sad world.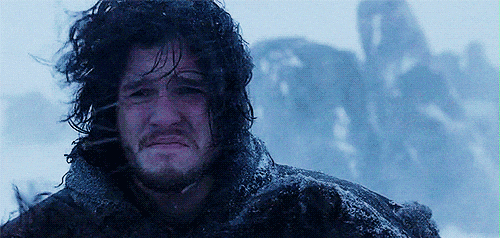 Get Punkee's Bachelor Recap Alerts!