An Ex-Bachy Star Is Creating A New Dating Show On YouTube & It Premieres Tonight
It goes without saying that we've been pining for a reality TV hit. MAFS ended a month ago. BIP is nowhere to be found. The Bachelor has halted filming.
Which brings us to this news: ex-Bachy contestant Belinda Love has created a dating show titled Going Live For Love and it's premiering on YouTube tonight, following five celebrities in their journey to find love during lockdown.
OK, yes, the term celebrities is used loosely here.
Belinda was on Matty J's season of The Bachelor and just happens to be a qualified love coach. The YouTube series will allow the general public to virtually date Australian reality TV stars and will follow the pairings as they test their compatibility in a live, unfiltered format.
But, enough about love. We all want to know which reality TV contestants are set to appear. Drumroll, please.
Going Live For Love will feature Daniel Webb and Ashley Irvin of MAFS fame and Nina Rolleston and Paddy Colliar of Bachelor In Paradise fame.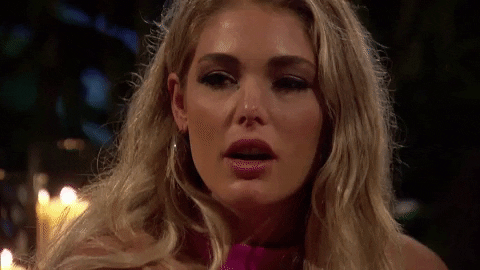 I know, I know. Finally, a chance for us normal plebs to date reality TV stars and they give us Dan. One could only hope he goes through another dramatic, live breakup.
If you're feeling a little confused exactly about the premise and format of the show, you're not alone. I don't entirely get it either. So one thing is for sure – I'll be tuning in to Belinda's YouTube channel tonight at 7:30pm to figure out WTF this is all about.
Until then, here's the great lady herself explaining it a little more. Take it away, Belinda.