10 Deeply Weird Storylines On 'Gossip Girl' You Probably Forgot Ever Happened
Across its six seasons, iconic noughties series Gossip Girl just continued to get weirder and weirder.
The series gave names like Blake Lively, Leighton Meester, and Penn Badgely their big breaks and was nothing short of a phenomenon for those who grew up in the late '00s — becoming one of the most beloved teen series of all time. Giving a glimpse into the "scandalous lives of Manhattan's elite", Gossip Girl followed a friendship group of privileged New Yorkers, who never failed to destroy each other's lives with unnecessary drama. In short: it was the best.
While we can all remember key moments like Blair and Chuck breaking up for the 46th time, Dan being a pretentious douche, or Serena acting like messy bitch who thrives on chaos, there are a few storylines that many of us have long forgotten. Gossip Girl was full of storylines that are just bizarre and now looking back, err…often made no sense.
Here are 10 deeply weird storylines on Gossip Girl you probably forgot ever happened:
#1. Dan and Vanessa had a threesome with Hilary Duff
If you told me Hilary Duff was in seven episodes of Gossip Girl, I wouldn't believe you. Her inclusion in the series is completely erased from my memory but it turns out she played Olivia Burke, a famous actress studying at NYU with Dan and Vanessa. She dated Dan, and on one fateful night after getting super drunk, she had a threesome with Dan and Vanessa. It all began after each of them admitted they'd never had a ménage à trois, then suddenly they were all kissing and in the following scene, the three of them are sleeping in bed together.
#2. Jenny's enemy drugged her so she could be sexually assaulted
In season two, Jenny met model Agnes when she was interning for Eleanor Waldorf and it was immediately clear her new friend was bad news. They became enemies due to a disagreement over their joint fashion venture and Agnes returned in season three wanting revenge.
This is where the story gets cooked. Agnes drugged Jenny and left her in a gentleman's club. I don't quite know what the point of carrying a semi-conscious woman into such a place is, but it was implied that Agnes assumed that the men in the bar would take advantage of Jenny in her vulnerable state. Was Agnes' ultimate revenge for her ex-friend to become a victim of sexual assault? Yikes. That is grim.
#3. Bart Bass bought a racehorse to cover up illegally trading oil with Sudan
This whole story is wild. OK, so Bart bought a bunch of racing horses out of nowhere, one of these thoroughbreds was called Lady Alexander. It turns out that the horse was sold to Bart by someone named Sheikh Hassan, and Chuck later discovered that the horse purchase was just a coverup. Hassan was a rich oil baron and Bart was illegally trading oil with Sudan. Look, it happens to the best of us.
#4. Serena dated a guy running a ponzi scheme
Before Call Me By Your Name or even The Social Network, Armie Hammer was Gabriel: a scammer who was dating Serena on Gossip Girl. He attended Upper East Side parties and pitched ideas about getting Wi-Fi for African children. He managed to get a bunch of investors on board and stole millions of dollars. Gabriel was in cahoots with another series villain Poppy, who he was secretly seeing behind Serena's back. During all this, like most Gossip Girl storylines, Serena had no clue what was going on, and it was Blair and Chuck who exposed him and Poppy.
#5. Chuck got shot and then became French
In the season three finale, Chuck is about to propose to Blair but then gets shot in Prague and the episode ends with Chuck left for dead. But alas, in the next season he is alive and living a double life as a French man while dating a Parisian woman named Eva. He even dresses/acts differently and goes by the name Henry.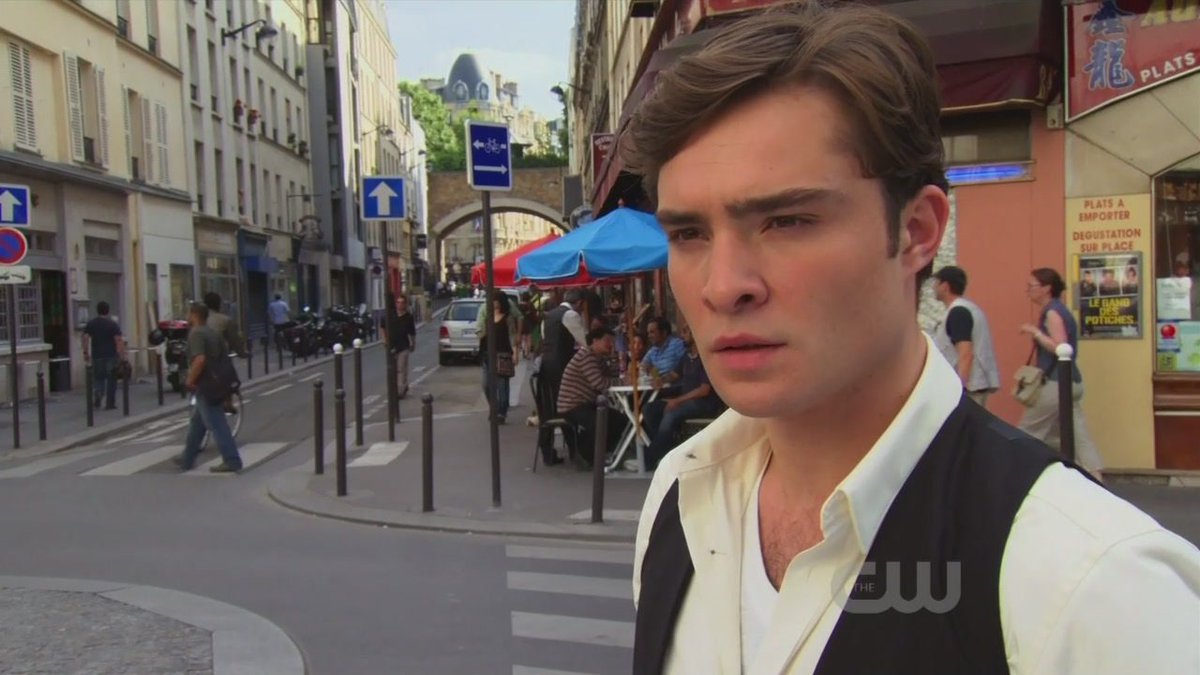 #6. William van der Woodsen tricked Lily into thinking she had cancer
After Lily was diagnosed with cancer, her ex-husband William returned to her life and became her doctor. Lily was married to Rufus at the time, and every time she started to pull away, William lied and told her that she wasn't responding to treatment, so she had to see him again. Lily was actually getting better but William started giving her medication that had side effects that mimic symptoms, tricking Lily into thinking she was still sick and dying. Despite all this, in the series' finale Lily and William ended up together. Go figure.
#7. Prince Louis controlled Chuck's behaviour through his psychologist
Remember Prince Louis? He was the son of the Princess Sophie of Monaco and was briefly married to Blair. I'd basically forgotten his existence, but it turns out the guy was a low-key psychopath. Louis paid Chuck's psychologist, Eliza, to manipulate Chuck and drive him insane, in an effort to prevent Chuck from trying to win Blair back.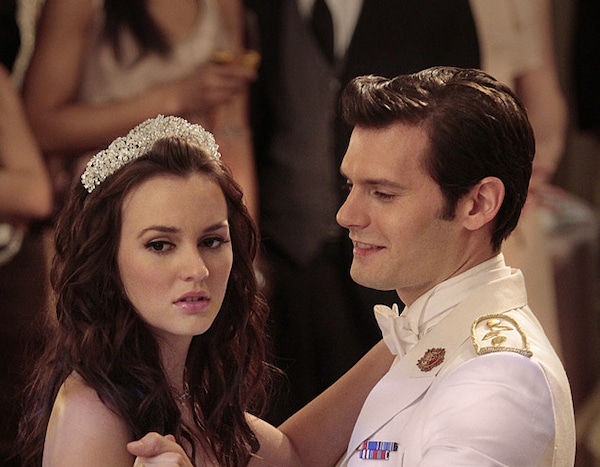 #8. Rufus and Lily had a lovechild
The fact that Rufus and Lily had a child together makes Serena and Dan's on/off relationship even creepier. Scott was their lovechild and initially when Rufus and Lily tried to track him down, they were told by his adoptive parents that he had died. Nope. Scott resurfaced and tried to infiltrate the group, befriending Dan and dating Vanessa. Eventually everyone found out who Scott was and embraced him into the family and he even attended Rufus and Lily's wedding. Then he was literally never mentioned again. Lol.
#9. Bart Bass appeared as a ghost, despite not being dead
In season three, Bart reappeared as a ghost on the anniversary of his death to tell Chuck to focus on his business, rather than his love life. This scene is weird enough, but in season five we found out that Bart faked his own death so, errr…that ghost subplot made zero sense.
#10. Two different women pretended to be Chuck's mum
Who TF is Chuck's mum? This is one of many, many questions unresolved by the series' end. Firstly, we thought Chuck's mother died in childbirth, then Chuck spotted a woman, Elizabeth, leaving flowers at Bart's grave, and found out that was his actual mother. Later, he was told this was a lie orchestrated by Jack Bass.
But then in season five, another woman, Diana (Elizabeth Hurley!), came onto the scene claiming to be Chuck's mum too. But by then, Elizabeth was again saying she was actually the real mother. None of this was ever actually resolved.
What is the truth?? Eight years after the series' finale and I'm still entirely confused by this show.