Just Hear Me Out: Honey Daniels From 'Honey' Is A Bad Choreographer
As an avid dance movie watcher, 2003's Honey is about as good as it gets.
Jessica Alba's iconic dance flick shines a harsh light on the world of music video choreography, in a way that will make you automatically detest every old white man you encounter after watching. The film's hero and protagonist is Honey Daniels (Alba), a struggling choreographer trying to catch her big break in New York City, while teaching at a community dance school.
For my entire teenage years, I thought Honey Daniels could do no wrong. Honey Daniels is the greatest dancer that ever was. Honey Daniels IS the future of choreography.
However, I crashed back down to earth upon a recent rewatch and I came to the startling realisation: Honey Daniels ain't shit.
Aside from treating her bestie Gina like trash and not appreciating the pure perfection that is Mekhi Phifer, Honey is simply a bad choreographer. She's bad. She's awful. She should never have been hired to choreograph videos by the likes of Ginuwine or Jadakiss. How the hell did she even get to be in the presence of literal angel, Missy Elliott? Actual blasphemy.
What I never noticed before is that Honey steals the bulk of her choreography from other people — and most often from children!
Exhibit A: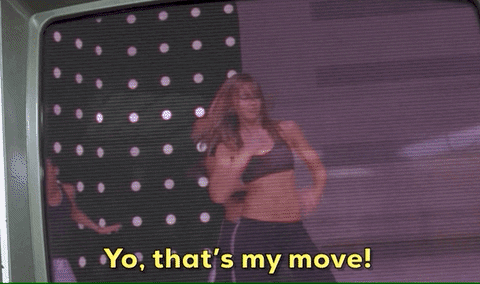 The dance teacher literally plagiarises from her own student, Benny (Lil' Romeo), and doesn't even give him credit. When he asks her if he will be financially compensated, Honey quips back, "I haven't even got a cheque for it yet."
A thief! A thief is walking in our midst!
Later when she's working on the first video she's allowed to choreograph herself, the dance is awful! No vibes. Super dull. It's not until she takes a break, walks outside, and steals moves again off literal children, that she comes up with some more dynamic choreography.
Exhibit B: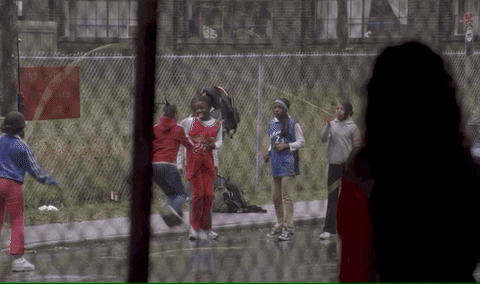 She's not even trying to be subtle…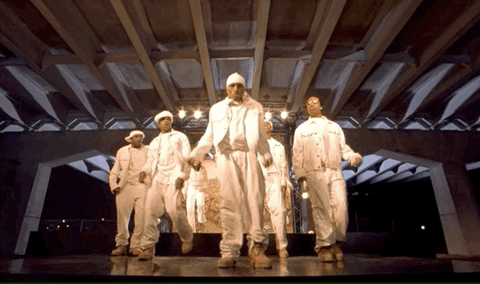 She also just straight-up rips moves from a bunch of basketballers just trying to mind their goddamn business.
Exhibit C: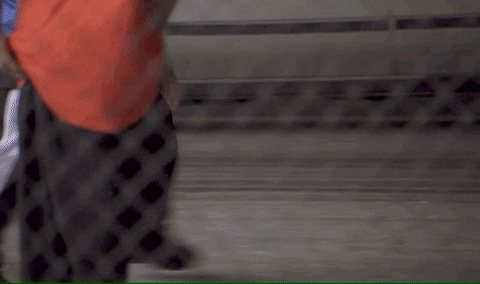 All of a sudden, she is inspired…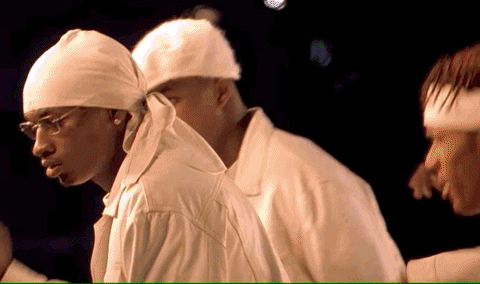 Groundbreaking.
Throughout the film, Honey is seen lurking around talented people in order to steal their signature moves.
Exhibit D:
No one is safe around Honey!!
Honey consistently stealing moves off kids, young men, and even drag queens — and they're all people of colour. This isn't the first time the movie has made racially insensitive choices. The film is based on the life of choreographer Laurieann Gibson (who actually played Honey's rival Katrina in the movie), and the role of Honey was originally given to Aaliyah. Alba was chosen to replace Aaliyah after her untimely passing, despite the fact that Alba is of Mexican-American origin — while both Gibson and Aaliyah are Black.
I'm not saying Honey plagiarises all her moves, but the ones she does make up on her own, well, they're not exactly setting the dance world alight…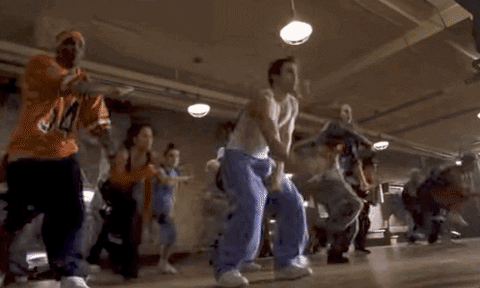 Jennifer Lopez is shaking.
I'd also go as far to say that Honey isn't just a bad choreographer, she's not even a great dancer. Here she is trying to follow someone else's choreo and she's kind of shithouse. Sorry not sorry.
While Honey, the movie, is a wonderful film that I will forever hold dear to my heart, it's time to accept that Honey, the choreographer, is truly just bad at her job.