Dear Horny Men Of Tinder, For The Love Of God Please Take Self-Isolating Seriously
ICYMI, we're in a global pandemic that is forcing us to all stay at home as much as humanly possible and limit contact with other people.
Of course, no one in the world has missed this memo. The coronavirus pandemic has hit hard globally and there's still a long journey ahead to recovery. Anyway, shockingly, Punkee isn't a news site trained to update you on the long-lasting effects of this disaster.
I am here to simply spread a message to the horny men of Tinder, that now is the time to really, really lean into practicing your conversational skills and for the love of God, STOP inviting people you've just matched with over for a quick tango.
Here's the thing, Chad – if I can't leave the city to go home to see my FAMILY for Easter, shockingly I am not jumping into an Uber to come over and meet you, a stranger, no matter how many times you reassure me you don't have Covid-19.
Dating app fantasy in isolation: matching with someone and actually having some decent conversations
Dating app reality: pic.twitter.com/tO0tFUp1nF

— Tahlia Pritchard (@Tahls) April 3, 2020
Sure men, I get it. It may have been fun a couple of weeks ago to take some selfies with all your toilet paper as though that was going to lure the common match into your trap, but things have escalated since then. It's time to wake up and smell the fresh global crisis brewing in front of us.
We're living in a world where we're only allowed out for essential things: groceries, medical care, work, and exercise – and no, before you say it, Ben, we're not trying to rebrand exercise to "sexercise" here.
that escalated pic.twitter.com/HZoy1rCvQc

— Tahlia Pritchard (@Tahls) March 27, 2020
We see your bios: "Covid free since 2020." Sure, you may have even been tested and good for you. But that's still not really the point, is it? If people can't even go visit their best friends and give them a big old hug, they sure as hell aren't heading your way, Jack, to give you and little Jack a big old hug.
And yes, we are all well aware your dick isn't the cure for coronavirus no matter how much you try to say otherwise.
But beyond that, it's the simple art of matching with someone and not even trying to have a conversation before pivoting to discussing how horny you are. Guess what, gentlemen – every single person is horny right now! It's not just you! We're all having to make life adjustments and live a life of social distancing and minimal human contact.
Naturally, we all have different coping mechanisms. I'm not suggesting giving your pillow a name, a smiley face, and hugging it at night is going to work for everyone like it's worked for me. So Brian, I'm deeply sorry you haven't seen boobs in a couple of weeks and this is a hard time for you – but take this time to think of how this will make you a stronger, better person in a few months' time.
As great philosopher Kelly Clarkson once sung, "what doesn't kill us makes us stronger" and men, it's now time to work on yourself. This may be, quite literally, working on yourself to relieve your own horniness, I simply don't care nor do I care to know about it. But if you're after that real progress, maybe it's time to start polishing up your general conversational skills. Maybe "u up?" got you places before, but it sure won't now, so let's dive a bit deeper.
You could simply try asking someone how iso is going for them and have a chat about weird skills or hobbies you've both picked up during this time. As an extra test, try to throw out some genuine suggestions of what you've been doing to pass time before you start complaining to your match about how horny you are and how many times you managed to jerk off that day.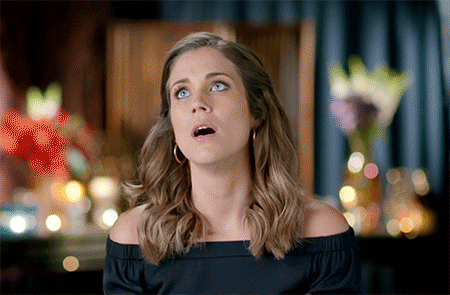 The thing is, once you get chatting a form a virtual connection, I'm not telling you that you can't have a virtual date and take things further if both parties are willing and consenting. We've got a whole article right here of what to do while we're stuck in lockdown single, scared and horny.
I'm just begging the men out there to stop OPENING your chats with complaining about how much isolation sucks for you because you haven't been laid in a month. You aren't a special snowflake here, boys. Weirdly enough, many of us are stuck in the same damn position because of this GLOBAL pandemic.
So please, for the love of everything sacred, stop expecting like it's your god-given right to get laid during this time. Stop inviting us over to relieve your boredom. Start reading up on social distancing. If you can just take self-isolating a little more seriously now, I can guarantee you one day down the line it could be worth your time.
And if all else fails, I've said it once and I'll say it again: hit up Pornhub.