AN INVESTIGATION: Why Hasn't Osher Günsberg Won A Logie?
Voting for this year's Logies has just opened and it suddenly dawned on us that Australia's greatest TV presenter (of all time), Osher Günsberg, has never taken home a statue. WTAF is this twisted world we live in?!
Osher has grown up on our screens. From his starring role hosting Channel V starting waaay back in 1999 to conspiring with Sandra Sully to bring down Shannon Noll in the greatest conspiracy of our time.
There's no doubt in our minds that Osher is the puppet master orchestrating some of our nation's most culturally significant events. Trust me, that's no understatement.
This year, Osher is hosting three prime-time shows in his selfless act of helping people find love and/or suck face on a secluded island full of drunk singles. Producing this TV trash for our guilty pleasure is no easy job but someone has to do it. That selfless soul is the great Osher Günsberg, ladies and gentleman.
With his godly hair, cheeky sense of humour, lovable chuckle and on-screen charisma, it seems that Osher is consistently overlooked by a TV industry full of schoolyard jocks – I'm looking at you Scott Cam and Karl Stefanovic.
This year it's time for these overhyped cooked units to take a backseat and pay their respects. THIS IS OSHER'S YEAR.
In the wise words of Rafiki on The Lion King… it is time.
Yes that is indeed Osher bathing in the glorious sunlight of the African savannah (obvi excluding the Shadowlands)
It's not too late to vote for the great man and we at Punkee think that the time for justice is now. Credit where credit is due, we say. Voting for this year's Logies is open now and closes on April 1st. That gives us two weeks to drive as many votes for Osher as possible in the next two weeks. It only takes 5mins…. hit this link and ofollow the prompts to help us see justice.
JOIN THE CAUSE: Click here to vote for Osher to win a Logie.
Don't believe Osher deserves the gold dude? Here's the definitive proof you need to put your vote in stat:
He Has Continually Evolved & Made Himself Relevant
Seriously, he's Australia's answer to Madonna, changing his looks (and even his name) to remain on the radar kicking goals. First hitting the media landscape via the radio in 1994, Osher's career spans 24 glorious years. He's secret clearly lies in his hair.
90's/00's Osher with an epic ponytail interviewing Robbie Williams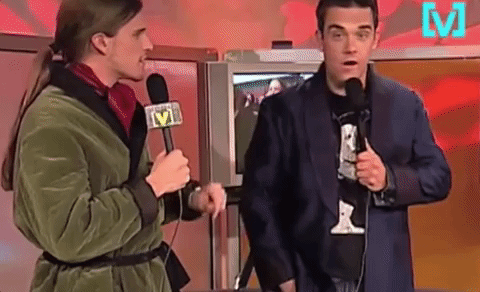 Late 00's Osher rocking blonde streaks of surfer realness
10's Osher working slicked back shiny locks as host of The Bachelor
Seriously, his hair just keeps getting better every damn day
---
He Made Up One Half Of Aussie TV's Greatest Comedy Duo On Australian Idol
He and James Mathison were the original bromance.
---
Okay, Obvious Points Lost For Letting This National Atrocity Happen
#NeverForget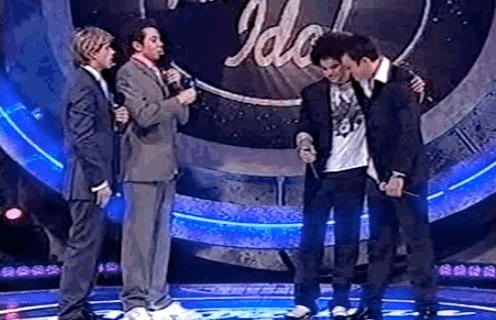 ---
On The Bachelor He Proved He Won't Take Shit From Nobody (Especially Bachy Fuck Bois)
---
Osher Always Has Our Bachy's Back
Sweet angel Osher legit seems to care about these people and it shows.
---
Maybe A Little Too Much Sometimes…
Who we kidding? Matty J + Osher 5eva.
A bromance for the ages.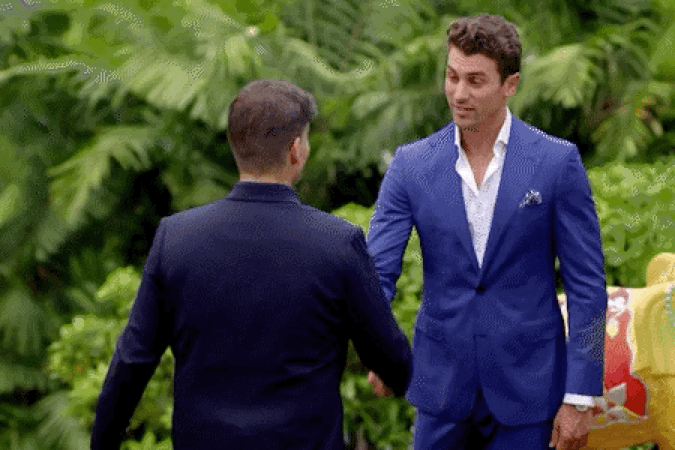 ---
He Isn't Afraid To Voice His Opinions
Osher is a passionate guy, and he will always speak up about the issues that concern him. In 2016 when he was body shamed by a trashy news site, he spoke out against online bullying and we salute him. ---
This Year He's Hosting 3x Prime Time Shows
The Bachelor Australia, The Bachelorette and Bachelor In Paradise will likely pull in some of the highest TV audiences of the year and at the centre of their success is one guy: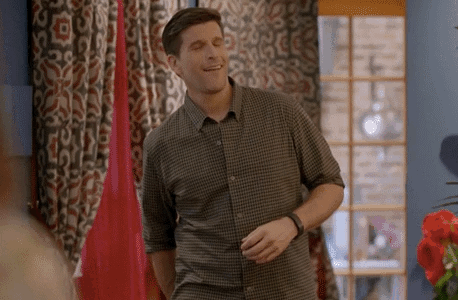 ---
Let's Also Not Forget The Fact That Osher Is THE Voice Of Australia Via International TV Export 'Bondi Rescue'
---
What Can We Say, The Guy Just Has…
Wadda ya say? Why not spend 5 mins and help to see some justice in the world. click here to vote for Osher to win a Logie.
Get Punkee's Bachelor Recap Alerts!