Jojo Siwa Has Uploaded Pics With Her GF & Did Somebody Say Gay Rights?
JoJo Siwa has a girlfriend! We repeat: JoJo Siwa has a girlfriend.
We haven't been able to get JoJo Siwa out of our heads for the past few weeks.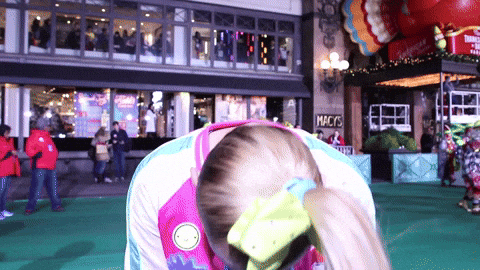 Firstly, the 'Boomerang' singer came out as queer in a series of TikToks and social media posts. Then, the star took to Jimmy Fallon to reveal that she has a girlfriend. And now, the queen of TikTok herself has posted photos and a video with her girlfriend. Can someone get me a tissue? Because I'm crying my eyes out.
JoJo Siwa Shares Photos Of Her Girlfriend
In a photo dump JoJo Siwa put on Instagram, the ex-Dance Moms star shared a number of photos out and about with her girlfriend. In the caption, she called her girlfriend the "most beautiful perfect person in the world."
JoJo Siwa said: "After being my best friend for over a year, January 8th 2021 I got to start calling this exceptional human my girlfriend… and since then I've been the happiest I have ever been! She seriously is the most loving, supportive, happiest, protective, and just the most beautiful perfect person in the world. And I get to call her mine! Happy one month to my girl! I love you more and more everyday!"
Check out the whole post here:
View this post on Instagram
JoJo Siwa Shares A TikTok Of Her GF
In addition to this Instagram post, JoJo Siwa revealed the face of her partner on TikTok, uploading a video of them cuddling together. JoJo Siwa said, "I did it!! My human. It's been one month since my best friend asked me to be her girlfriend, and it's been the best month ever. I love you."
Check out the TikTok here:
JoJo Siwa had previously taken to The Tonight Show With Jimmy Fallon to talk about how her girlfriend was "super encouraging" when she wanted to come out. She said, "One day I was on FaceTime with my girlfriend … and I was like, 'I kind of just want to post this picture on my (Instagram) Story… She was super encouraging, she was like, 'do it' and I was like, 'alright' and I did it … (and then I went) back to FaceTiming with her."
At the moment, we don't know the name of her girlfriend but we do know that we're super happy for both of them!
For more on JoJo Siwa's coming out journey, you can watch her coming out TikToks here and her interview with Jimmy Fallon here.