Did Jojo Siwa Just Come Out As Queer?
Jojo Siwa is known for many things to many different people.
For fans of reality tv, you may know her from two seasons of Dance Moms. For those who can't get off YouTube, you know her as one of the most successful content creators right now. And for those who have kids, you probably recognise her from the children's section at K-Mart and Target.
To consolidate all of this information, last year she made Time's annual list of the 100 most influential people in the world.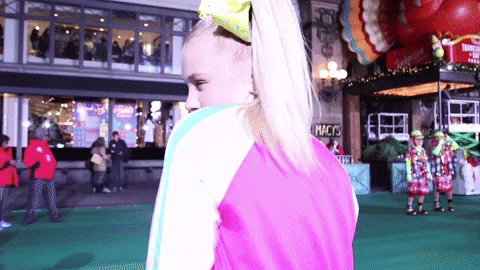 Well now, it would seem that this incredibly influential icon has sparked speculation that she is now a member of the LGBTQIA+ community.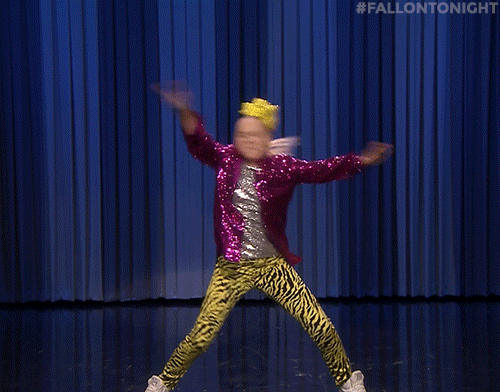 Let's Break It All Down
The First TikTok
Just yesterday, Jojo Siwa uploaded a TikTok, in which she lip syncs to Lady Gaga's 2011 single 'Born This Way'. The track, which has been a gay-anthem for the past decade, is lip-synced to by the 17-year-old wearing a rainbow-coloured jumper and a bow with rainbows on it.
And while the rainbow theme isn't exactly new for the star – when it's combined in conjunction with the line, "No matter gay, straight or bi, lesbian transgender life / I'm on the right track baby, I was born to survive," – one can't help but wonder if there's more meaning to it all.
Check out the TikTok, which has now raked in almost 20 million views, here:
The Second TikTok
If this wasn't enough, another TikTok was uploaded to the social media platform which one could see as another coming out video. Here, Jojo Siwa dances alongside several stars from Teen Beach Movie to Paramore's single "Ain't It Fun."
In this video, Jojo Siwa mouths the line "Baby now you're one of us," in the video which also hashtags '#pridehousela'. Check it out here:
On both of these videos, verified accounts and fans have commented with congratulatory messages.
Whether or not this is a coming-out video, we can probably expect Jojo Siwa to clear the air soon (as she usually does). For now, we can just laugh at the Internet's hilarious commentary on the matter.
The gays protecting Jojo Siwa at all costs after she came out pic.twitter.com/o7rE4g8MeU

— chiko (@Iamnotdavid2) January 21, 2021
jojo siwa's tweets tomorrow after her publicist sees her tiktoks pic.twitter.com/OxQGhu8Oxq

— lola (@philgaydangay) January 21, 2021
Everyone freaking out about jojo siwa being gay as if this isn't her pinned tweet pic.twitter.com/e3tFtXi9xo

— nancy ☺️ (@nishiinancy) January 21, 2021
jojo siwa threw the first brick at stonewall CONFIRMED pic.twitter.com/I93BZw0f2F

— dj bonebimbap (@djbonehilda) January 21, 2021
congrats to jojo siwa for going to lisbon!! pic.twitter.com/f6uEYQlnrP

— greg 🪁 (@dixiedemalio) January 21, 2021
Please clear the air Jojo, we simply need to know!