We Must Discuss The 'Kath & Kim' Episode When Mark Holden Judges 'Bubs Idol'
Kath & Kim is an Australian institution and has gifted us countless iconic moments across its four seasons.
While every Kath & Kim episode is wonderful in its own way, there are a handful of episodes that are absolutely flawless from start to finish, and 'The Mango Espadrille' in season three is as good as it gets. Most of the episode follows Kath and Kim as they have a boozy day out at the races — which sees the mother/daughter duo break into the Birdcage as mayhem ensues. But not enough is said about the end of the episode and a scene that would change the face of Australian television forever: Bubs Idol.
It all comes about after Kim stumbles over to Australian Idol's Mark Holden in the Birdcage and boasts about her daughter, Epponnee Ray. Later, she tells Kath that Mark is hosting Bubs Idol at Fountain Lake shopping centre and in the following scene, Kim tries to teach Epponnee how to sing 'Shut Up' by the Black Eyed Peas.
Then it's the day of the big performance. Mark sits alone at a shoddy judging panel and Epponnee takes the stage as Brett slides her over to the microphone.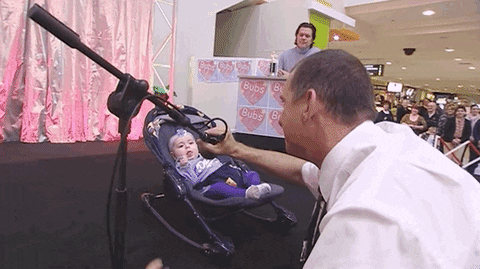 She sits there mute as Mark listens intently. It's a beautiful moment.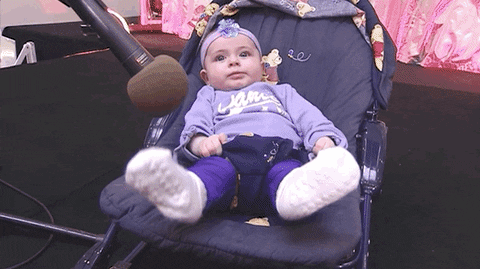 Kim offers some words of encouragement but Epponnee still doesn't make a sound.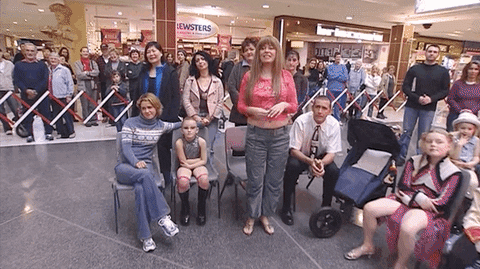 The crowd becomes restless and some lady starts heckling poor Epponnee. It's not her fault that she got stage fright!
Kim won't tolerate it, and a brawl breaks out beside the Bubs Idol stage. Will somebody please think of Mark Holden?!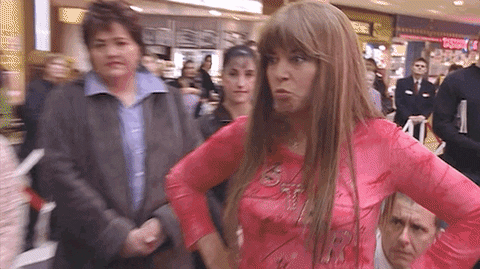 Epponnee seems pretty unfazed by it all. Like Epponnee, Mark doesn't utter a single word during the Bubs Idol audition (not even a touchdown?!) and it's absolutely iconic.
Make no mistake, this combination of two Australian TV classics — Kath & Kim and Australian Idol — was the most ambitious crossover event in history.