The 'Love Island' Islanders Ranked By Who Deserves To Take The Prize Money And Run
Love Island has now reached the pointy end with the finale soon on the horizon.
Bikinis have been worn, tans have been acquired, drinks have been drunk, insults have been exchanged, tears have been shed, and most importantly good, clean fun has been had. It's been a stellar season, with one of the most interesting and diverse casts ever seen from the Australian reality series. This shouldn't be something to celebrate, but it sadly is in our country.
The contestants have had us all living, from the loveable islanders like Taku, Tina and Courtney, to the kind of people that make you worry about the future of humanity, like well… Ryan. So ahead of the big finale, it got us thinking that while the show crowns couples — rather than individuals — which islander deserves to win the money and pocket the entire $50k for themselves.
Can I pull your for a chat? Let's rank bby!
The Love Island islanders ranked by who deserves to take the prize money and run:
---
14. Ryan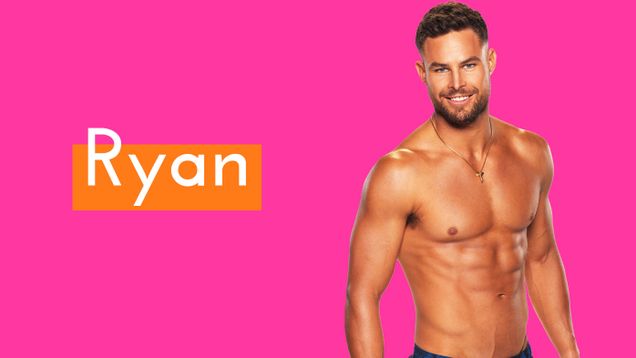 The audacity of this man. He started dating Ari, then as soon as Lexy came in he dropped her like a hot potato. He and Lexy appeared to be the strongest couple in the villa, scoring time in the hideaway, and Ryan even showed emotion when Lexy almost got eliminated.
But then came Casa Amor. Ryan pretty much forgot Lexy ever existed and pursued Tayla, telling the boys that he preferred Tayla to Lexy as she was more mature — an issue he had never expressed to Lexy, well at least one that was not shown in any episode. Ryan brought Tayla back into the villa and showed zero consideration for Lexy's feelings by making out with his new lady in one of the beds beside her.
Worst of all, Ryan humiliated Lexy when he made demeaning comments about her looks in a challenge. He defended himself stating that Lexy "wasn't that good looking" by saying "At least I'm honest." He also tends to say things about Lexy that simply make no sense like, "Mow your back lawn before you comment on your neighbours." Huh? Come again?
13. Ben
Ben started out great but has recently turned quite rude. On the night that Ryan returned with Tayla to the villa, Ben had a go at Lexy that she had been ignoring him, saying that talking to her was like talking to a "f*cking brick wall". Obviously being ignored sucks but he could have given Lexy some more time, rather than attacking her. Ben got even nastier during the bike challenge where he alleged that Lexy only used him to stay on the show, even saying he wished she didn't pick him so he could have gone home.
This wasn't just mean but it felt disingenuous. As if you would want to go home when you had just arrived on the show?? Every Casa Amor man was all over the women like a rash, desperate for a place in the villa. You are not a victim, Ben.
12. Jess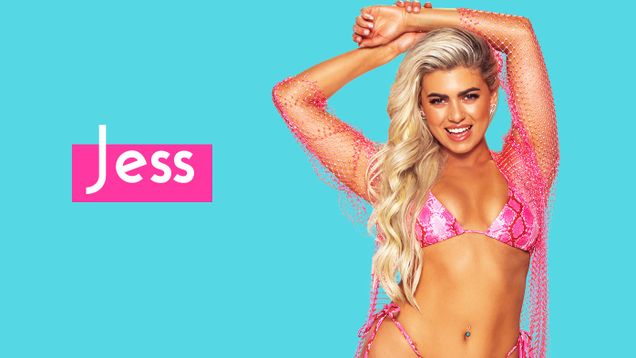 Jess was a favourite in the early weeks of the show, but slowly she's shown some red flags. She started something with Aaron, only to end things a few days later citing a lack of spark between them — despite literally telling Aaron a day earlier that she felt sexual tension. She then started a romance with Taku, only to drop him and go back to Aaron.
In recent episodes, Jess has been self-sabotaging – like picking a fight with Aaron over something truly petty. She thought he had looked at her in disgust when her boob accidentally popped out at the fire pit, although as any viewer could see he looked more uncomfortable than anything. Aaron said he just has resting bitch face, and I can relate! However, Jess blew up the argument, and she wouldn't even look at Aaron when he tried to defend himself — it all felt rather high school.
As far as partners go, Aaron has been put through the wringer with Jess yet he has remained loyal. Just going to say it: Aaron deserves better than Jess.
11. Tayla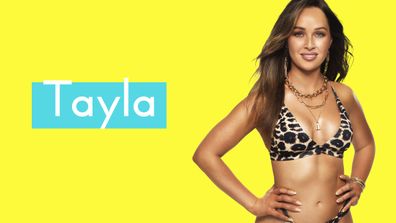 Casa Amor intruder Tayla seems like a lovely person, a person who hopefully is about to dump Ryan. However, we can't forgive the fact that she ever dated Ryan in the first place — her taste in men is extremely questionable.
There was also a rather baffling conversation she had with Ryan that lives in my head rent-free. "You know what's so bad?" Tayla began. "I work in travel and I don't know where anything is!" That is rather bad, Tayla! She actually thought Vietnam was in Thailand, Asia was a country, and that trips to Bali were considered domestic travel from Australia.
Geography isn't everyone's strong point but you know what Tayla… you (literally) had one job!
10. Michela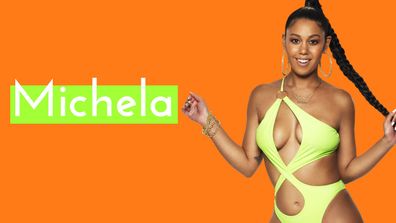 There is absolutely nothing wrong with Michela, mostly because I know absolutely nothing about Michela. She seems nice, she's into Taku so has impeccable taste, and hopefully we see more from her in future episodes.
Do I think Taku and her are endgame? Not really. He already rejected her once for another Casa Amor's Aisha, and I predict he will do it again when a stronger connection comes along.
9. Chris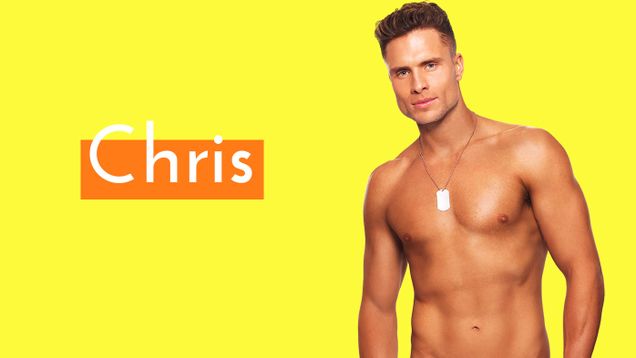 I loved Chris when he arrived because he had a completely different energy to the rest of the other men — he seemed sensitive and sweet. But I am highly suspicious of a man who can jump from one girl to another without any type of mourning period. He was super tight with Rachael, even crying when she was evicted, but then as soon as Zoe arrived, he practically erased his time with Rachael from his memory.
Women are not disposable. Red! Flag! Also, if he does that Swedish Hans impression one more time, I will throw hands.
8. Noah
Out of all the Casa Amor intruders, Noah has to be the only one worthy of stealing the prize money. Like Ben, he was put in an awkward position of wanting to pursue someone who was clearly still hung up on their ex, but unlike Ben, he handled it like a grownass man.
Noah didn't get angry at Courtney when she wasn't acting like herself after Nic's departure, he gave her time to come to him when she was ready. What a gentle king! Let's pray that Courtney comes to her senses and realises that Noah is 1000 times better than Nic, who treated her like crap.
7. Zoe
Zoe is a ray of sunshine in the villa. She's always around for the other women to confide in and her relationship with Chris appears to be super fun and playful. That being said, who is Zoe?? I like her but we really haven't gotten overly deep with her yet… and time is ticking, hun!
6. Mitch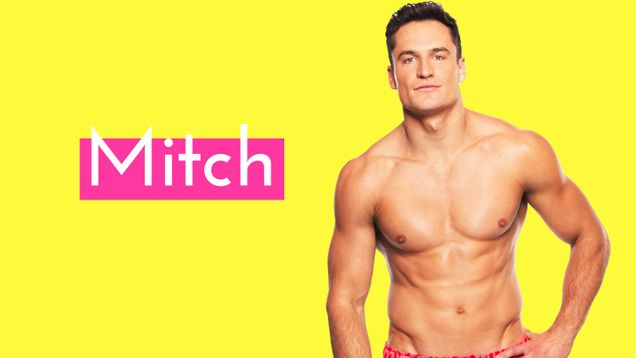 OK, now we arrive at the islanders whom I truly love and who have all proven they're worthy of the prize money. Mitch has been a huge surprise. He arrived exhibiting all the classic fuckboi red flags when he pashed almost every girl in the villa. Then even though he had found a connection with Tina, he started getting flirty with bombshell Emily as soon as she arrived, after it was revealed he had previously slid into her DMs.
But then he did what no one expected: he went back to Tina, and the two of them have slowly become the strongest relationship in the whole villa. Mitch was loyal to Tina during Casa Amor, where he even dissed Ryan for being "fake" in his affections towards Lexy. Mitch is actually a lovely bloke. If any couple is going to win, it simply has to be Titch.
5. Aaron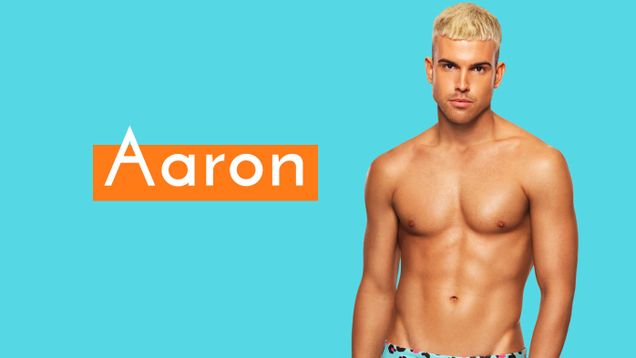 Aaron is the peak example of not judging a book by its cover. On the first episode, I thought he was going to be the villain of the season. It helped that he had that bleached blonde villain look, reminiscent of Draco Malfoy. But Aaron turned out to be one of the best guys cast on the show. He was a good friend to Ari, coupling up with her on a friendship basis, and was one of the only boys to fight for her to stay. And he seems genuinely into Jess, not entertaining any new connections since they started their romance, and taking her back even after she unceremoniously dumped him.
Aaron deserves to find love (and steal the prize) and I think Jess is going to break his heart.
4. Courtney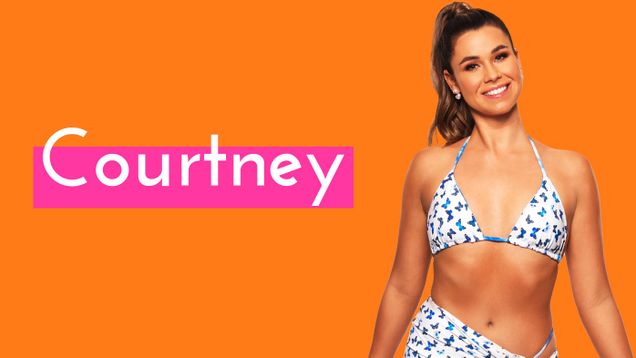 Courtney has perhaps had one of the hardest times in the Love Island villa. She struggled to find any connections, then as soon as she found someone she was genuinely into in Nic, Casa Amor happened and they were separated.
She then had to see photos of Nic hooking up with other women, which led to her deciding to give the new boys a chance — speaking to Noah and Shayne. Courtney eventually decided she had more chemistry with Noah, so she chose to pick him in the recoupling.
It came as a shock that Nic returned alone and Courtney was made to feel awful about her decision, but she did nothing wrong! Nic was disloyal, he kissed several girls, and pursued a connection with Brianna. Add to that, Nic treated Courtney horribly in the days prior to Casa Amor — becoming distant and dismissive. Courtney had every right to choose Noah and I hope in the long run, she realises she made the right choice.
3. Lexy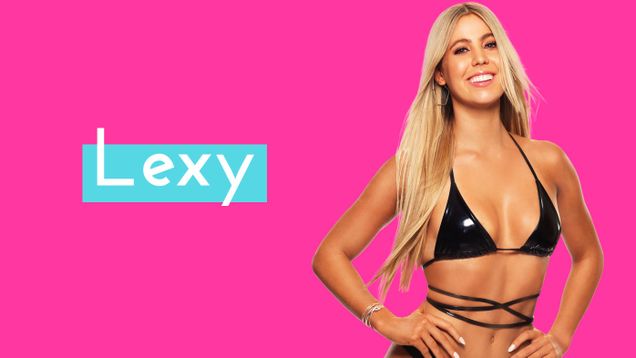 Lexy has truly been through it lately. She started her experience on the show being labelled a homewrecker for stealing Ryan from Ari, when in actual fact Ryan was clearly never that invested in Ari and was the one being disrespectful in that scenario. Then she and Ryan were seemingly going from strength to strength, with many assuming they had the win in the bag, but then came Casa Amor and Ryan dropped Lexy straight away.
The poor lass went from thinking she was in a solid relationship to being sent footage of Ryan pashing some other girl in the bathroom. Lexy tried her best to form a connection with new guy Ben, but she was clearly still heartbroken. It didn't help that when Ryan returned with Tayla, he showed no regard for Lexy by pashing on in the same room. Then Ryan went on to make cruel and demeaning comments about Lexy's looks, which was disgusting to watch.
I'm ready for Lexy's revenge arc, it will be especially sweet.
2. Tina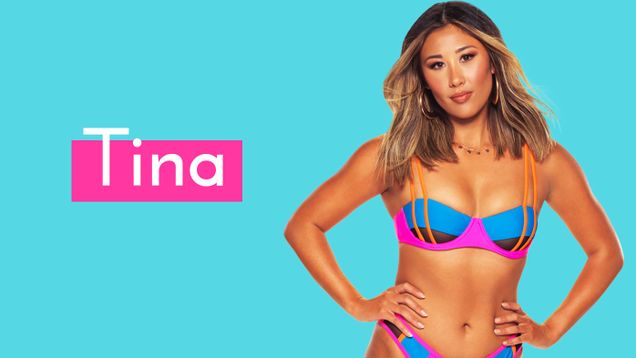 Tina is a goddamn queen who deserves the world. She's brought so much value to the season, she calls it as she sees it, she's been a great friend to the girls, she totally called out Ronnie when he was being disrespectful to women, and she's clearly on the show for love.
The way she handled Emily and Mitch getting to know each other was super graceful and showed maturity beyond her years, even though in her confessionals she was often crying over her heartbreak. Instead of picking a fight with Emily, she waited patiently for Mitch to come back to her, and he did. Since reuniting after Casa Amor, Mitch and Tina have by far become the villa's strongest couple.
If they do win, Mitch needs to know that it was Tina who got them there.
1. Taku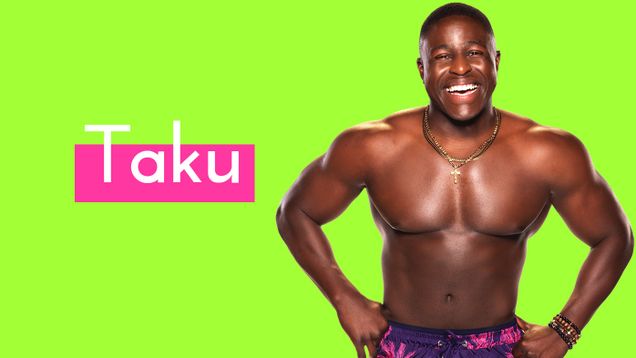 Where can I start with Taku? He is simply one of the most caring and genuine people ever cast on an Australian reality show. He has truly struggled on this show to find a connection and every time he thinks he's found someone, they either reject him or are sent home. The man can't catch a break!
Hopefully his current partner Michela is the one for him, but who knows. All I know is that if viewers voted for contestants — rather than for couples — then Taku would have the $50k prize money in the bag.
–
Love Island airs Monday to Thursday on Channel 9 and 9Now.