A 'MAFS' Groom Has Been Bombarded With Instagram Posts Claiming He Cheated On His Fiancé
Married at First Sight Season 8 hasn't even aired yet, but one of the groom's exes has already started some hectic drama.
The groom in question is AFL player Jake Edwards, and what seemed to have set off his former fiancé is that his bio reads: "Previously engaged, he ended the relationship when he realised he didn't love her anymore."
In the latest episode of So Dramatic!, it's revealed that Jake's ex-fiancé Paige has rejected this version of why their relationship ended. Paige shared Jake's MAFS bio on her Instagram story just this week with the caption: "The lies have started, get ready for all the bullshit that comes from his mouth everyone."
Oop!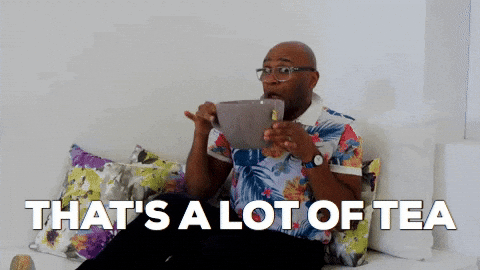 Host Megan Pustetto then said a friend of Paige shared a post which she captioned with "Good luck to his future bride, cheated on my mate six weeks before their wedding and in the midst of it all, finds it somewhere in him to apply for MAFS. Only a piece of shit would be so capable."
Another of Paige's friends shared Jake's pic and wrote: "What they won't show you: Almost 14 months ago, prior to this show, this fame whore cheated on his fiancé a week prior to their wedding. He now has the audacity to go on MAFS."
Pustetto reported that people had flooded social media with "a number of comments" calling out Jake's past behaviour.
Scroll through the posts below:
View this post on Instagram
Despite Jake's bio claiming "he ended the relationship" Pustetto claims a source said,"His fiancé Paige was the one to end things. Jake was engaged to Paige, who he had been with for over six years. Their wedding was supposed to be in December 2019, however Paige called the wedding off just six weeks before, because she found out that he had been allegedly cheating on her".
A friend of Paige told the podcast, "Jake had been cheating on Paige for over three months and at the same time, acting like everything was fine, telling her that he loved her and that he can't wait to make her his wife. They were paying off wedding bills, paying off their mortgage for the house they shared together, and planning their future. They were even planning on having a baby," they said.
"Paige found messages to other women on his phone just six weeks before they were due to walk down the aisle. She kicked him out immediately."
The friend added that while Jake and Paige were on speaking terms, he didn't tell her about MAFS. "He never mentioned to her once. She found out when the rest of Australia did." Pustetto went on to say that Paige has edited all her Instagram captions of photos featuring Jake to captions like, "If only I knew what you were really like."
We will have to wait to hear Jake's side of the story when the season debuts on 22 February.
–
Listen to the full So Dramatic! episode here.