Liam From 'MAFS' Just Spilled Loads Of Tea About Jason, Georgia & That Offensive Video
The fallout from this year's Married at First Sight continues, as Liam Cooper has revealed what he really thought about that revolting video about him.
ICYMI while MAFS was airing, a biphobic, fatphobic and racist video featuring Jason Engler, Georgia Fairweather, Johnny Balbuziente and Kerry Knight was leaked online. The video was initially posted on Georgia's Instagram, which Liam claims was made three days before final vows. In a series of IG Stories, Jason called Liam a "full-blown homosexual", along with making several body-shaming comments, while the others could be heard laughing in the background.
It was simply disgusting. To add insult to injury, the video controversy was not included in the final episodes of MAFS, despite it apparently being the main cause of conflict at the final reunion dinner. This meant that any mention of the video was edited out of the episodes, so what was left made it seem like Liam was angry and bitter for no clear reason, which is just a baffling way to edit a victim of bullying.
Following the bombshells Liam made about Georgia last week, the country lad has given the second part of his interview with the So Dramatic! podcast. He spilled all sorts of tea about his reaction to seeing the video, whether he's received any apologies since, and alleged a spicy rumour about Georgia and Jason. Drink it up, fam!
Here are some highlights from Liam Cooper's interview on the So Dramatic! podcast:
---
On his first reaction upon seeing the video:
"I found out about the video in January — before the reunion," he began. "I got a call from one of the contestants and they were just like: 'I need to send you something and it's really bad'…I remember watching it and I just broke. I was just like, this is Georgia? At that stage, I still loved her, I still cared about her, I was second-guessing my thoughts about leaving her [at final vows]," he said.
"When I said I loved her, like I loved her, like legit through and through…then I remember watching that video and I just thought, 'Right, the truth comes out! She thought all of this, she's done this, she's encouraged this video'…What hurt me the most was the fact she had uploaded it to her close [friends] story on Instagram, like you want the whole world to see this?"
Liam added that parts of the video also targeted Alana. "That video, it still mocked Alana [as well], they sat there and also laughed at Alana…you all sat there and laughed about myself and Alana," he said. "This video destroyed two relationships."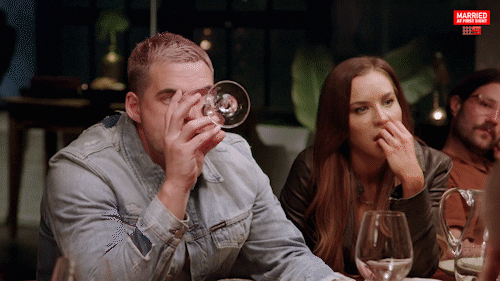 On how the video affected his mental health and self-confidence:
"It just broke me, like mentally, physically, everything," he said. "Mate, if you want to call me a c*nt, if you want to call me a wanker, do it — but not [insults targeting] someone's sexuality or their weight."
Liam continued, "I literally locked myself in my room, didn't talk to anyone. I didn't eat, I was depressed, I would go to the gym and slog it out for two hours at a time. I started thinking, 'This must be true, this is what people think of me.' Someone that I love — my wife — is thinking this, Johnny who I considered a good friend of mine at the time, he's saying this."
On how it changed his opinion of Georgia:
"As much as what Jason did was wrong, I think Georgia played a bigger part — that's how I see it. What he said was disgusting and hurtful, all of that, but Georgia gave him the phone, Georgia uploaded it, Georgia put it out there…What Jason did was fucking wrong, but Georgia was my partner," Liam said.
"It just reassured me that what I was thinking was true: she was not there for me, or to find love. She was there for fame, she was there to boost her bikini brand."
On who has apologised to Liam:
"Kerry never said sorry," Liam revealed. "[Johnny] called me, he was like 'I'm sorry, because my family would be disappointed'. I'm like, you're not even sorry?" he said. "No one was like, 'I'm so sorry because I can't imagine what you felt, or how it affected you…it was always like, 'I'm sorry because my family would be disappointed' or 'I'm just going to say I'm sorry because that's the best thing to say.'"
Liam added that while Georgia said sorry, he thinks she "didn't know what she was apologising for." In news that will shock no one, Jason never apologised directly to Liam. "Jason has not apologised to me, hasn't reached out to me, hasn't inboxed me, hasn't got my number from someone. He's apologised to the media…He's apologised on a podcast, he hasn't apologised to me. If you really meant it, you would have apologised there and then at the reunion."
View this post on Instagram
On the video controversy being cut out of the MAFS reunion:
"That was probably more disappointing and more hurtful than the actual video. I just thought, here you are the biggest show in Australia, you've got a platform to shut this down and say, 'We don't stand for this, we don't stand for fat-shaming, for being homophobic or biphobic, we're going to support the community', but instead you cover it up?" he said. "You could have made history."
Liam then broke down what wasn't shown at the dinner party reunion. "Only Patrick, Bec, Alana and Booka knew [about the video]," he began. "We get to the dinner party, Patrick got up and made a speech…he said, 'I've heard some stuff, is there anything you want to clear up with Liam?'". Liam then said things "kicked off" and "the whole time Jason sat there with a smirk on his face." Liam added that, "I had good ol' Bryce chime in and say I was just upset because I didn't get invited to the party."
On what we didn't see on the experts' couch on the final episode:
"We got up and sat so far apart from each other," he said. "I started crying and said there was people out there that don't accept me as bisexual and turned to Jason, and then [said] that video was disgusting," he said.
On how editing out the video controversy did a disservice to the queer community:
"I didn't really care that it happened to me, it was more that the accountability for the LGBTIQA community and everyone else out there you're letting down. You're saying that it's okay for this to happen because we'll just cover it up," he said. "That why I'm disappointed…you've got people out there who might be scared to come out, or say who they are, then you've got this big show that's going to hide this big issue."
On claims Jason and Georgia hooked up:
"I'll tell you some real tea, Georgia's phone rang [at an event] and I heard her in the room being like, 'Fuck Bec! Fuck Alana! Fuck them all!' and I was like, 'What's going on?' then she came out five minutes later and stormed off," he said.
"It wasn't until the next day and I said, 'What was that all about?' and she said, 'Jason called me…because Alana called him saying she found out we're [Jason and Georgia] hanging out and Alana's not happy'," he claimed. "I just called her out, I said 'Alana would only be pissed off if you guys are sleeping together, or have done this', and she shut it down straight away and said, 'I'm not talking about this.'"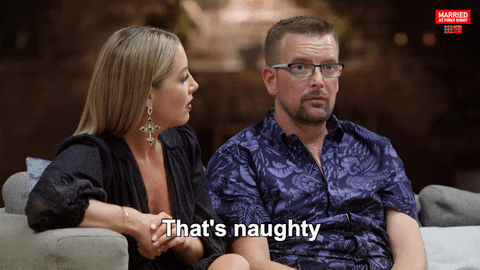 Liam went on to claim that the rumour that Jason and Georgia hooked up has been confirmed. "I've been told that when they made the video, they slept with each other. That happened that night," Liam alleged. "We [himself and Georgia] were still together, so they also cheated…I was told they were seeing each other up until January, they ended it because Jason started seeing someone else."
–
There was plenty more tea spilt, you can catch up on the full So Dramatic! episode here.