Martha From 'MAFS' Has Slammed Kochie, Sam Armytage, Ines & Jess All In One Iconic Logies Video
The Logies has been and gone for another year, and it turns out there was a much bigger drama than our boy Osher not even being nominated for the Gold Logie. Martha and Michael from Married At First Sight have some serious beef with David Koch and Sam Armytage from Sunrise, and yes I absolutely did not make that up.
The genetically blessed couple from this season of MAFS have taken to YouTube to dispute some rumours from the Logies after Kochie and Sam had some words to say about Martha the next morning on Sunrise.
Sam accused Martha of elbowing Kochie on the red carpet, and both Sam and Kochie went on to state numerous times they had "no idea who she was".
"Couldn't pick her out of a line-up," Sam said, as the panel of hosts discussed Martha's "attitude" on the red carpet. Sports reporter Mark Beretta then "joked" about not getting in between Martha and a camera before Sam finished it off with "especially when you've only got 15 minutes of fame."
I mean… pot, kettle, black, but go off fam.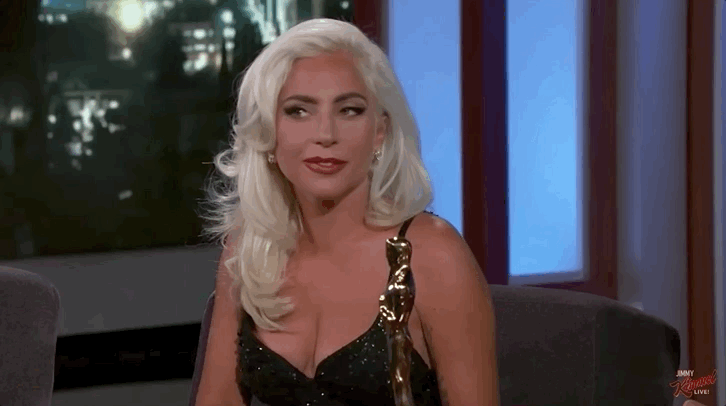 Martha and Michael caught wind of it all soon after, and they decided to deliver some cold, hard facts via Martha's YouTube channel.
Here's what happened in Martha and Michael's video 'The Truth About The Logies'.
---
1. They said they had a fun night then woke up to see a lot of shit "in the press" and wanted to tell us what really happened at the Logies
Forget watching the Logies for hours, this is the only content I ever wanted to see.
2. But before they could get into the nitty-gritty they had to sort out their priorities… that being Uber Eats of course
Relatable.
3. OK, burritos aside, we finally got into it and they both unleashed on Kochie and Sam
"Kochie claimed that Martha elbowed him in the ribs," Michael said. "For me the biggest issue here is, that one, Kochie, if you had a problem, you're an adult, find Martha and ask her the question."
"Or just say then and there, just say 'hey, watch it, you've elbowed me,'" Martha added.
4. Martha denied elbowing Kochie and said she didn't even remember "seeing this man there" and that she's never met him before
"If I did accidentally bump him, I'm sure I would've apologised, because I did bump into a lot of people, the red carpet was packed."
She also wasn't thrilled that Kochie called her short. "Sorry I'm not 5'11," Martha said while Michael called the behaviour "petty".
5. The couple then had a go at Sam for pushing things too far, with Michael saying as someone who's on TV every day, Sam should know better
"You've been bullied as well, you know exactly how it feels," Michael said, before reading out a previous quote from Sam from 2018 where she talked about people 'wanting to pit women against women.' "Basically, why are you lashing out at another woman?" Michael asked.
Oh, do you hear that sound? That's a mic drop right there, folks.
6. Martha then dropped an iconic quote about Kochie: "Dude, you're like my dad's age, but my dad would never call out some young girl."
The couple went on to dispel other rumours including the ones that they got rejected from entering the Logies after the red carpet, saying they didn't go to the dinner (nor were they ever invited to the dinner ceremony) but that they watched the show with former castmates and Channel 9 production and publicists in a separate area.
7. We had a small break in the 17-minute video while Michael went to get their next Uber Eats order of some hot chips
They then went on to say that Cam did not snub them at the Logies and he came up and said hello but that Jules didn't talk to them which Martha deemed "understandable". "She hasn't spoken to me since I said that I thought she was a bit of bully," Martha said. "She did actually… someone stepped on my train on the red carpet and she pushed them off and she helped me because I was stuck and I appreciate that."
8. The last article Michael and Martha chatted about, was the rumours of Ines and Jess being "booted" from the Logies afterparty
The rumours claimed that as soon as Martha was in sight, Ines pretended to "vomit on her" and that's when everything kicked off and Jess shouted something at Martha, who ignored her and kept walking.
"Um this one is actually true," Martha said. "I went up to say hi because I thought we were on good terms," Martha started to explain while Michael interjected that he "told her not to." She then said Ines did pretend to vomit on her and that later on when they left the afterparty, Ines and Jess were still hanging around the casino.
The tea. It's scalding.