The Trashiest Thrillers To Watch On Netflix When You're Sick Of Swiping Left
Sometimes there's nothing better than going home and knowing you have a hot date with your couch, the TV and a movie that's not going to make you think too much.
Whether it's the stresses of work or study or maybe you've just had too much playtime, the best way to switch your brain off can be by watching an extremely trashy movie on Netflix*. Scientists say it can even improve your mood by 11-17%. (*I just made that up, but I think it checks out.)
So if you're too tired to go out and socialise, or you're damn sick of opening and closing Bumble or Tinder during the ad breaks of some Aussie reality TV show, we've got your plans sorted for you.
Here are some trashy "so bad they're nearly good" thrillers to watch on Netflix for the next time you need a life distraction.
WARNING: While we tried to keep the descriptions relatively vague, there are some spoilers below.
---
Jamie moves back to her hometown with her son after she finds out her husband has been cheating on her. She soon meets handsome local Whit and starts dating him, quickly falling for him. Whit tells Jamie he used to be an undercover agent and convinces her that her estranged husband has plans to kidnap her son.
But not all is what it seems with Whit, and the plot twist of who Whit really is will make you scream or at least let out a strangled groan.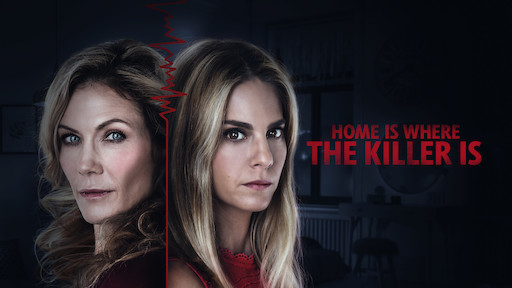 I have never, ever laughed so much in my life at a thriller than I did when watching this. The scene jumps are just absolutely WILD. I highly recommend watching it on a lazy Friday night when you're over-tired but it's too early for bed just so you can really be in the right mood.
The story follows a young woman, Nicole, who is recovering from cancer and moves in with a retired doctor. They soon form a close bond over the different traumas they have experienced in life. But things turn sinister and when her new doctor friend gets increasingly possessive, and Nicole learns not everything she's said along the way is true.
We open to Jennifer (played by Brenda Song) fleeing an attacker on a rainy night before she is struck by a car. She wakes up in hospital with memory loss and can't recall the details of her life before. Her husband, Russell, helps her put back together the missing pieces, showing pictures of their lives and memories together.
As Jennifer starts to heal and moves back home, she starts to pick up on Russell's strange habits and the fact that most of the photos in their home have been manipulated or edited and all of a sudden she's fighting for her life all over again.
Yes, that's Nick Jonas! He plays Doug, a guy who enters into a secret affair with Lena (Australia's own Isabel Lucas), the wife of a wealthy investment banker. When Lena's husband shows up dead, Lena claims he attacked her and she fought back in self-defense but an impending police investigation starts looking closer at Doug as he fights to prove his innocence.
Tyler has a fight with his girlfriend at a party and they break up – he rebounds fast and meets the mysterious Holly, spending the weekend with her in her empty house where she tells him her father has died and her stepmother travels constantly.
Tyler soon gets back with his girlfriend, but Holly starts popping up in his life – at his school and by becoming friends with his girlfriend, Ali. As Tyler rejects Holly time and time again, she starts to spiral and the people around her start to realise she's not who she says she is.
Sara arrives on campus and becomes friends with her roommate Rebecca, who develops an unhealthy obsession with her. As time goes on Rebecca's obsession grows and she tries to drive away anyone else who becomes close with Sara… even if it means resorting to murder.
A teacher realises a star student isn't completely all there when things derail after he's given a B+ on a paper. And yes, that's Dylan Sprouse, not Cole.
Michael returns home from military school to discover his mother has a new man, a man who Michael doesn't quite trust. When America's Most Wanted runs a profile on a serial killer who looks like his mum's new boyfriend, Michael starts to get more and more suspicious and concerned for his family's safety.