Whatever Happened To The Kid From 'Love, Actually' Who Had The Voice Of An Angel
We simply must stan Olivia Olson.
So, it's that time of year again. The advent calendars are out, Mariah Carey is omnipresent and we're getting ready to rewatch Love, Actually for the 387420th time. Approximately.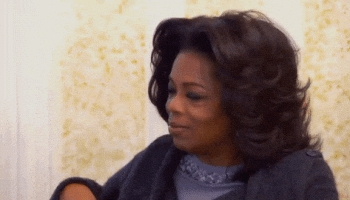 But with another re-watch of this iconic Christmas movie, comes the subsequent conversation about whatever happened to the cast. And while we know where Hugh Grant, Colin Firth, and Liam Neeson went, I would like to turn our eyes to the incredibly talented, Olivia Olson.
Olivia Olson Invented Christmas
Olivia Olson, if you can't remember, is the shining light of this movie. She is, of course, the singer behind everyone's favourite cover of 'All I Want For Christmas Is You'. You know what, do yourself a favour, and rewatch the scene. It'll be the best three minutes of your day today.
Anyway, Love, Actually was Olivia's first role in Hollywood and boy, did she smack it out of the park. As a result, you're probably wondering what happened to this star. Well, let me update you with everything Olivia Olson has been up to since 2003. Because she's been booked and busy, but not in the ways you might think.
Phineas and Ferb
Even though you might've expected Olivia to branch out into singing or acting based on her first experience in Hollywood, the star actually ended up diving into the world of voice-over acting. After a few stints here and there, Olivia nabbed a role over at the Disney Channel, playing Vanessa Doofenshmirtz in Phineas and Ferb. As Phineas and Ferb is the longest-running Disney Channel show of all time, this role kept Olivia Olson busy for seven whole years. Love this for her.
Adventure Time
During the same time as Phineas and Ferb, Olivia Olson clearly impressed the children's animation community as she also nabbed a role playing Marceline the Vampire Queen in Adventure Time. Despite the controversy surrounding her character, Olivia was in this role for 8 years, starring in the show, the video games, and the HBO-Max spin-off.
The X Factor: Celebrity
Well, now we're getting into the good stuff. While Olivia has done a lot of voice work, last year, she embarked on a reality TV career. Competing in The X Factor: Celebrity, Olivia went up against some iconic voices and sadly came in 12th place. Honestly, she deserved more. Check out one of her performances here:
Milo Murphy's Law
At the moment, it seems that Olivia has set up camp in the Disney family, voicing Vanessa Doofenshmirtz in the animated series, Milo Murphy's Law. At the moment, it's unclear whether this song will get renewed for a third season, but for the sake of Olivia, we sure hope it does. In this show, Olivia plays the same character as she did in Phineas and Ferb.
View this post on Instagram
So, here's to Olivia Olson, the queen of Love, Actually. We hope to see more of you in 2021.
Actually, while we're talking about Love, Actually, check out our ranking of all the characters based on their horniness.