The Definitive Ranking Of Aussie Pub Songs Based On How Much They Still Slap
No matter what your individual music tastes are, there is one music category that unites us all after a few drinks and that is pub songs.
While the term 'pub songs' might sounds vague AF, you know exactly what I'm talking about. It's the unique blend of Spiderbait then Semisonic or when ABBA follows on from a Bon Jovi anthem. The kind of songs you recognise immediately and know all the lyrics to without ever actually learning them. They just slap.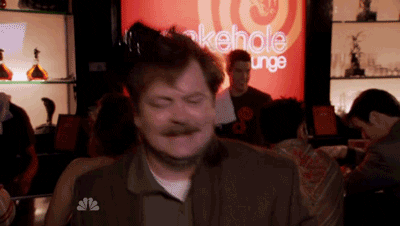 Whether the song has been an old favourite for decades or has recently entered the pub scene, it must be said that not all pub songs slap as hard as each other. In fact I'd argue that only a handful will ever enter the God tier of iconic Aussie pub anthems.
I decided to rank them all and my list is exhaustive so please don't come for me.
Here's our definitive ranking of Australian pub songs based on how much they still slap:
#28. 'Holy Grail', Hunters & Collectors
Tbh, I'm ready for this song to be taken out of the pub songs rotation. It's overplayed and it under-slaps.
#27. 'Black Betty', Spiderbait
Look, this song does fire me up but it's very one-note. Give me build! Give me variation! I can't stomp my feet and slap my thighs for three straight minutes.
#26. '(Baby I've Got You) On My Mind', Powderfinger
I'd be Un-Australian if I dared exclude a Powderfinger song from my ranking but I've heard this track enough. Thank you, next.
#25. 'Lighting Crashes', Live
Sure, the opening guitar chords do get my blood pumping but I reckon this song needs to be retired. (Plus, 'I Alone' is better imho.)
#24. 'I'm Yours', Jason Mraz
I do love me any song that utilises the supremely under-utilised instrument: the ukelele. But it's way too chill for a pub song. I want to get lit, I don't want to hear a lullaby that makes me want to take a nap.
#23. 'Kryptonite', 3 Doors Down
I know people froff this song but I'm over it. I will acknowledge that it's very good for pretending to play the guitar solo at the end when you're off your face from too many Jägerbombs…or so I've heard.
#22. 'My Sharona', The Knack
Yes, this is an iconic pub song but tbh the only people that reckon this song still slaps are my parents.
#21. 'Good Riddance (Time Of Your Life)', Green Day
This is a GREAT song but it's also a massive downer and usually ends with your friends linking arms on the D-floor and sobbing. Major mood killer.
#20. 'Ho Hey', The Lumineers
Ever get so drunk while listening to this song that you manifest an imaginary tambourine and climb on stage? Yeah, me neither.
#19. 'Bohemian Rhapsody', Queen
This might be a great karaoke song but that doesn't make it a good pub song. There's just too many complex lyrics and the only person who sounds good high-pitched screaming 'MAMMA MIA!' is Freddie Mercury.
#18. 'Tubthumping', Chumbawamba
I love this song a lot but the chorus is really the only part that slaps. The verses are just not at optimum slapping pace and therefore the song gets down-voted.
#17. 'Are You Going To Be My Girl', Jet
You just can't resist these dope beats. Where has my imaginary tambourine gone?
#16. 'Jessie's Girl', Rick Springfield
Some may argue that this iconic song should be sitting much higher but I would counterpoint that this track should be retired. It's been done to death.
#15. 'Closing Time', Semisonic
This late '90s anthem still slaps to this day but does it get you out of your seat and drag you to the D-floor? Debatable.
#14. 'Shimmer', Fuel
This track on the other hand still has me unconsciously stomping my way to the front of the stage and screaming "It's too FAR aWAY for me to HOLD!" at the band members. We truly share a special moment.
#13. 'Dancing Queen', ABBA
Now THIS is a banger. It's impossible not to channel Mamma Mia! Here We Go Again and take over the whole damn pub. Where did I get this sequinned cape from? I honestly don't know.
#12. 'Mr Brightside', The Killers
This might be a grim song but it's also the kind that you can cry-scream the lyrics to and sometimes you just need that emotional outlet. It will be forever iconic.
#11. 'Sweet Caroline', Neil Diamond
I don't really understand how this song still slaps so hard. Is it the trumpet? The allure of yelling out the words "So good! So good!" at no one in particular? It all works.
#10. 'Smells Like Teen Spirit', Nirvana
Without fail every time this song drops suddenly the pub crowd becomes a mosh pit and everyone is screaming in each other's faces. It really unites a group of strangers.
#9. 'Horses', Daryl Braithwaite
Is this song iconic? Yes. Is it overdone to death? Sadly yes. But it still slaps and it's impossible not to sing along.
#8. 'Everlong', Foo Fighters
Over 20 years after it was first released, 'Everlong' still bangs and hits right in the nostalgic feels. No one can resist singing along to the chorus.
#7. 'Summer of 69', Bryan Adams
If this tune starts playing and you don't yell at the band "It was the summer of sixty-nine," then did you even go to the pub? I can't explain why it still slaps. It's a mystery. Were any of us even alive in the summer of '69? Who knows.
#6. 'Khe San', Cold Chisel
I would be roasted to death if I left this song off my list. It might not be my cup of tea but it still slaps.
#5. 'I'm Gonna Be (500 Miles)', The Proclaimers
Despite being deeply annoying, this song wins fifth place just because of how pumped the crowd gets when the chorus hits and the whole room transforms.
#4. 'Livin' On A Prayer', Bon Jovi
This song is just the best and it never get old. Whether you're singing along to the lyrics or air-pumping the sky, it just gets the every single pub patron hyped AF.
#3. 'Am I Ever Gonna See Your Face Again', The Angels
This song secured third places simply because swearing at a band of strangers is always fun. And only Australians yell a response to this song's lyrics, specifically: "No way, get fucked, fuck off!" Never say Aussies don't have culture.
#2. 'Run To Paradise', Choirboys
No matter how sober I might be, if this song starts, I just have to hit the D-floor. The song has build and it just bangs so hard. If your name is Johnny or Jenny, then you just became famous, well, famous to everyone in the same pub during this song.
#1. 'You're The Voice', John Farnham
I couldn't rank Australia's unofficial national anthem anywhere but first. There is not a single pub song that can unite a group of strangers like this one. It's an actual transcendent experience. Bonus points if you're THAT BITCH who breaks out the air-bagpipes at the end. (Guilty.)
All this writing has made me feel like a stiff drink.