'Real Housewives Of Melbourne' Is Returning To Us, But There's No More Gina
Big news Real Housewives fans! Real Housewives of Melbourne is set to make a return to our TV screens for its fifth season with a new lineup of housewives.
Production has just begun on the fifth season (I guess our invite to join as housewives got lost in the mail, but that's fine!) with the ever-iconic Jackie Gillies actually returning, as well as Gamble Breaux, and Janet Roach.
And sadly for all the Gina Liano and Lydia Schiavello fans out there, the original cast members have decided not to return for the fifth season.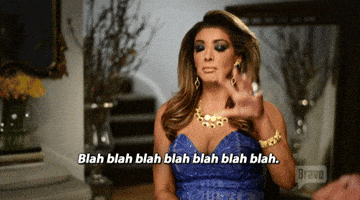 It was announced that another new housewife will be joining the gang: Simone Elliott, a businesswoman who juggles her high-flying job with raising two kids. The other new housewives (who were previously announced at the start of 2020) included yoga teacher Cherry Dipietrantonio, businesswoman and "champagne dame" Kyla Kirkpatrick, and award-winning news anchor Anjali Rao. You can read more about them right here.
It was previously announced last year that Jackie Gillies wouldn't be coming back to the series, but I guess the angels are truly shining down on us again.
It's not been announced yet when the series will air, but until then you can catch the first four series on Foxtel.