The Aussie Icons I Want To See In Snatch Game On 'Rupaul's Drag Race Down Under'
In case you missed it, Rupaul's Drag Race Down Under is officially a go!
The eight-episode reality season is currently being filmed in New Zealand and features some of the most legendary Aussie and Kiwi queens. I've already taken the time to list which Australian songs I think should be lip synced, but now, I've decided to speculate on which characters should be done on the series' infamous Snatch Game.
For those new to Drag Race, the Snatch Game episode happens once a season. The contestants are challenged with dressing up and imitating a celebrity in a mini-game show type of maxi-challenge. The one and only goal is to make RuPaul laugh. So, with that in mind, I've collated all the characters that I think will get a positive reaction out of Ru (if they're done well, of course).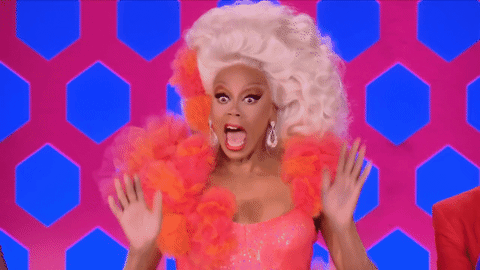 Here Are The Characters I'd Love To See On Snatch Game In RuPaul's Drag Race Down Under:
---
Julia Gillard
In terms of iconic Aussie women, you can't look past Julia Gillard. Her 2012 misogyny speech in Parliament alone is enough material to make a killer Snatch Game performance.
Pauline Hanson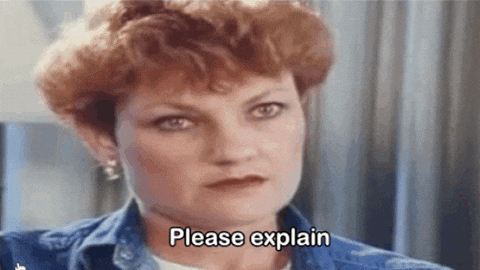 On the flip side of this, we have another iconic Aussie politician — but iconic for all the wrong reasons. Having said that, I would love to see a drag queen yell "This is for the girls this one!" before performing a rousing rendition of Pauline Pantsdown's 'I Don't Like It'.
Lee Lin Chin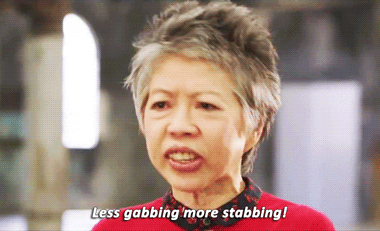 Nobody in Australian media exudes more boss energy than Lee Lin Chin. But, a warning, if a drag queen would like to do such a character, they better be extremely clever and quick on their feet, otherwise, this just won't work.
Kath or Kim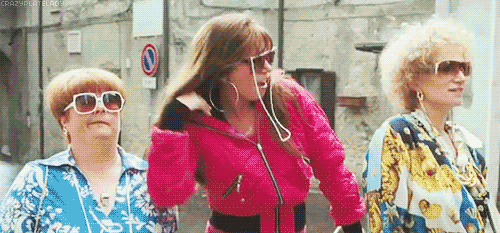 It goes without saying, Kath and Kim are Australia's funniest characters ever. Point blank, period. From the mispronunciation of words to the infamous 'look-at-moi' lines, there's just too much to play with.
Prue or Trude
Actually, while we're on the matter, Prue and Trude would also be perfection on Snatch Game. Honestly, I am praying that two queens have prepared their Snatch Game characters together because my God, having both there would be unforgettable. My head's going to explode, let's move on.
Ja'mie King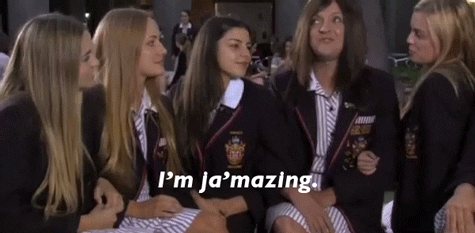 While we're on the subject of iconic fictional women, we have to talk about Ja'mie King. While some of Chris Lilley's characters are extremely problematic upon reflection, Ja'mie King has solidified herself as an international meme thanks to the internet. I'm sure Ru would love to poke fun at Australia's private school girl culture with us!
Schapelle Corby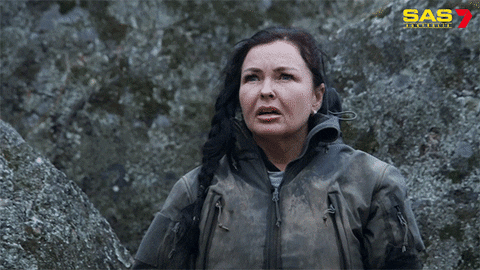 I mean, where do we even begin? As one of Australia's most well-known names, there's so much to play with here. From being convicted for importing cannabis in Bali in 2005, returning to Australia in 2017, the song she released, feet pics, and her recent stint on SAS Australia. I mean, c'mon.
Jacinda Ardern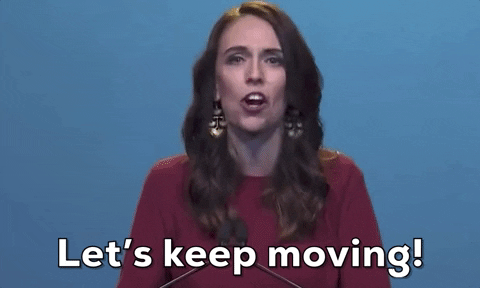 Let's not forget about the New Zealand icons. Jacinda Ardern is funny, she's confident, and she literally had the most efficient response to COVID-19. So, there's definitely something here.
Lorde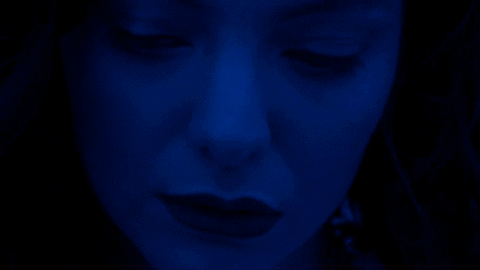 While we're talking about NZ queens, we shouldn't look past Lorde. I guess you could just rock up in a ski suit and call it a day?
Bindi Irwin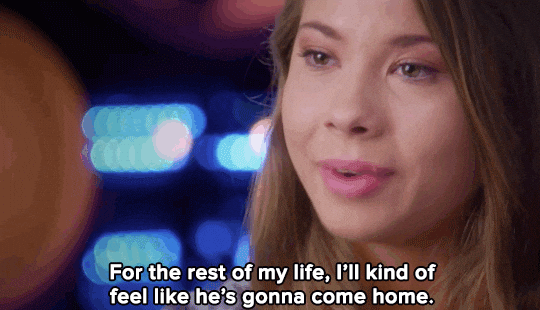 Bindi Irwin is one of the more internationally known Australian icons, so playing her would be a clever thing to do — especially if you wanted to gain an international fanbase. But far out, just think of all the stuffed animals you would need to pack in your suitcase…
Kylie Minogue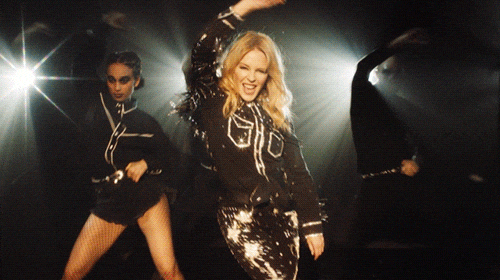 While Kylie Minogue is one of Australia's biggest musical exports — as well as our nation's indisputable queer icon — she isn't the biggest personality. Having said that, you can absolutely sell it with constant outfit changes to reflect her numerous eras.
Dannii Minogue
Now, I know what you're thinking: Why would anyone be Dannii and not Kylie? Well, let me tell you, there's so much potential when it comes to Dannii Minogue. You can bring in the rivalry with Kylie, you can bring in her Masked Singer judging, or you can bring in her (brief) solo career. So many options!
Lisa Wilkinson
She's an icon who left one of the biggest shows in TV history to join another one. It's as if Lisa Wilkinson was born to storm off the set of Snatch Game to join another (fake) game show!
Sophie Monk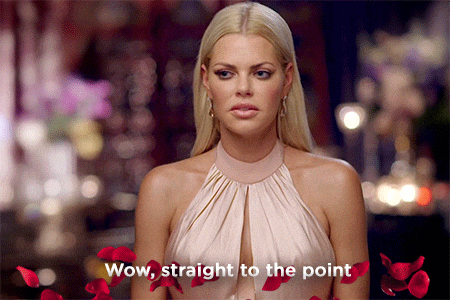 A drag queen could dress up as Sophie Monk from Bardot, Sophie Monk from The Bachelorette, or Sophie Monk from that one time that she did breakfast radio. So many choices, and so much naturally hilarious energy to tap into.
Olivia Newton-John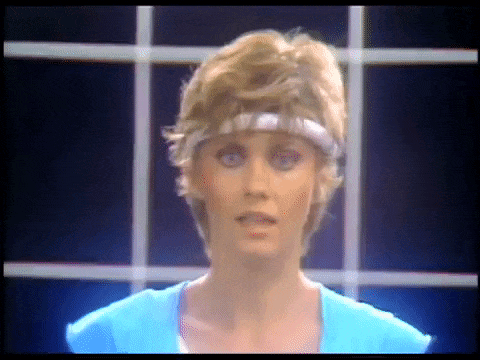 Thanks to a resurgence on TikTok, the world is completely obsessed with 'Hopelessly Devoted To You'. If a queen didn't seize on the Olivia Newton-John renaissance, it would be the biggest missed opportunity, I swear.
Any of the H2O: Just Add Water Characters
Another piece of Australiana which, thanks to TikTok, has seen renewed appreciation around the world. Imagine an outfit change to reveal you're actually a mermaid? Now, THAT would be iconic.
Any of The Saddle Club Characters
While we're on iconic girl powered children's TV shows, why not opt for this one. And you know…just play a horse girl.
Nicole Kidman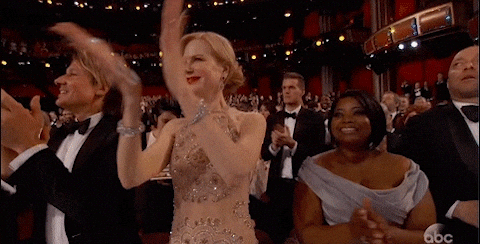 Please, for the love of God. All I've ever wanted was to see a queen on Drag Race clap with their hands bent randomly like a happy seal.
The "Not Happy Jan" Woman
Aussies really do love a cultural reference. And the Yellow Pages is culture.
Gretel Killeen
Constant "It's time to go" jokes would have me rolling on the floor with laughter tbh.
–
For the record, I will also accept: Jackie Weaver, Tracy Grimshaw, Dame Nellie Melba, Kerri-Anne Kennerley, Ocean Girl, Susan Kennedy, Jacqui Lambie, Patti Newton, Bronny Bishop, Rhonda Burchmore, Zac Efron's Byron Bay girlfriend, or Lindy Chamberlain.
Can you tell that I'm excited for Drag Race Down Under?