The Rumoured "Blonde Girl" In 'Drivers License' Dropped A Reply Track & It's Low-Key Savage
As Olivia Rodrigo's breakup debut 'Driver License' continues to completely dominate the charts globally, the speculation over who she is singing about shows little sign of slowing down.
We have already deep-dived into the two Disney stars she is rumoured to be referencing in the track (if you missed it, catch up here). Based on several clues and hidden Easter eggs, many fans believe the song is about Joshua Bassett and Sabrina Carpenter, who are rumoured to have dated after Rodrigo dated Bassett.
Over the weekend, the love triangle got even more complicated as Carpenter has released a song titled 'Skin' and the track's lyrics are not subtle about addressing Rodrigo's song.
Listen to Carpenter's song below:
From the first verse, the song appears to be very much directed at Rodrigo. Read for yourself:
Maybe we could've been friends,
If I met you in another life,
Maybe then we could pretend,
There's no gravity in the words we write,
Maybe you didn't mean it,
Maybe "blonde" was the only rhyme.
Y'all hear that?! The mention of "blonde" seems like an obvious reference to 'Drivers License' when Rodrigo sings, "And you're probably with that blonde girl, who always made me doubt."
Carpenter continues:
Want my heart to be breakin', breakin', no,
I'm happy and you hate it, hate it, oh,
And I'm not asking you to let it go,
But you been telling your side,
So I'll be telling mine, oh.
By the chorus, Carpenter becomes a straight-up savage:
You can try,
To get under my, under my, under my skin,
While he's on mine,
Yeah, all on my, all on my, all on my skin.
Fans are pretty shook with how Carpenter's replied to Rodrigo's comparatively kind-hearted song.
At one stage, she even sings, "Don't drive yourself insane, it won't always be this way," which, again, appears to be referencing Rodrigo's number one song about being broken hearted and driving around the suburbs.
So, has Rodrigo's responded to this possible diss track? Kinda! She posted the following lip sync to Taylor Swift's '…Ready For It?' on her Instagram Story on the same day Carpenter released 'Skin'.
It's unclear whether this is some kind of low-key response. One corner of the love triangle who has commented on the song is Bassett, who plugged 'Skin' on his Instagram Story. "Been stuck in my head since I heard it!!!" he wrote. "Congratulations @sabrinacarpenter on 'skin,' the new label, & all that's to come!!!" INTERESTING.
Carpenter's track does end on a happy note, as she sings, "I just hope that one day, we both can laugh about it. When it's not in our face, won't have to dance around it." We're hoping that eventually this feud will come to an end, because two talented women should never be arguing over one man. Bassett also released his own song a few days after Rodrigo, titled 'Lie Lie Lie'.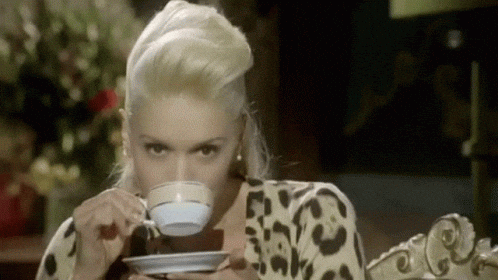 At this stage, I've got to question how these three songs were already written, recorded and ready to release all in the same month. Have these Disney stars duped us all and coordinated a fake beef to boost each other's music?
Who knows. But, if so, I'm kind of impressed. Until we know for sure, I'll be streaming 'Drivers License'.