Britney's Boyfriend Sam Asghari Breaks Silence On Jamie Spears, Calls Him A 'Total Dick'
Britney Spears' boyfriend, Sam Asghari has finally broken his silence on the #FreeBritney movement.
Last week, the New York Times' documentary Framing Britney Spears was released onto the Internet and subsequently, it sent Twitter into a frenzy.
Fans, celebs, and the general public have been openly apologising to Britney Spears for how she was treated in the '00s and are also holding those responsible for her downfall to account.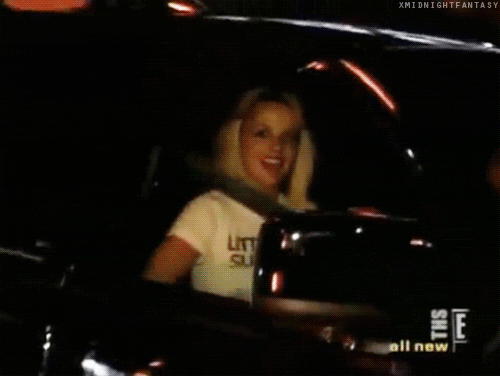 The documentary sparked a renewed interest in the #FreeBritney movement. And with the topic dominating Internet discourse, Britney Spears' boyfriend, Sam Asghari, has finally decided to weigh in on the matter.
View this post on Instagram
Sam Asghari Makes A Statement
In a statement made to his Instagram Story, Sam Asghari calls Britney Spears' father, Jamie Spears, a "total dick" and claims that he is trying to "control" their relationship.
Sam Asghari opened his statement by saying: "Now it's important for people to understand that I have zero respect for someone trying to control our relationship and constantly throwing obstacles our way."
Britney Spears' boyfriend continued, "In my opinion, Jamie is a total dick. I won't be going into details because I've always respected our privacy but at the same time, I didn't come to this country to not be able to express my opinion and freedom."
He finished his statement by adding a "mic drop" Instagram sticker.
Check out the full statement here:
This message comes a day after he publicly showed support to Britney Spears in a statement made to People. He said, "I have always wanted nothing but the best for my better half, and will continue to support her following her dreams and creating the future she wants and deserves… I am thankful for all of the love and support she is receiving from her fans all over the world, and I am looking forward to a normal, amazing future together."
View this post on Instagram
In addition to this, a TMZ reporter has since confronted Sam Asghari about his statement and asked him to elaborate. He responded: "What I said is what I said…that's it, man." When asked if he will ever be on good terms with Jamie Spears, he said: "once he treats his daughter right."
Get yourself a man like Sam, let me tell you.
"Once he starts treating his daughter right then we can have a good relationship" – THANK YOU SAM 🥂 pic.twitter.com/AcsmF0L3eL

— KingSpears (@godkneebitch) February 9, 2021
Britney Spears and Sam Asghari met on the set of her music video for 'Slumber Party (feat. Tinashe)' in 2016. They've been dating since that year.
For more on Britney Spears, make sure you check out our adult-reflection of her film Crossroads.