Everything We Know About Sam From 'Married At First Sight'
Well, it's been two weeks since the return of Married At First Sight and it's safe to say, we're hooked. And a big reason why is the controversial and contentious, Sam.
In the few episodes we've seen of Sam, we've seen him complain that his wife isn't his physical type, we've seen him eye-off some of the other wives in the show and, we've seen one of the most entertaining weddings yet.
But, who is Sam? Let's get into all the nitty-gritty details of this reality star.
Who Is Sam From Married At First Sight?
When we were first introduced to Sam, he described his own personality as "very cheeky," but he "can definitely be arrogant at times." He hasn't had too much luck with women citing his brutal honesty as the potential reasons why. "Sometimes I've been a little bit too honest… It's probably why I'm single," Sam said, and my God, if only he knew what was about to happen next.
Sam: The Fashion Designer
Before coming onto MAFS, Sam had two jobs. The first and probably most prominent is his fashion career. In the show, Sam was dubbed a 'clothing brand owner' and said, "I wouldn't consider myself an entrepreneur, I don't like that word. If anything, I'm a hustler."
When we first met the guy, Sam said, "I wouldn't say I've broken into the fashion industry yet, I've just been working over a number of years trying to create my own brand." And working on that brand indeed. Sam's clothing brand is called, Grouse Mouse and it officially launched on the day that MAFS premiered (coincidence? I think not!).
View this post on Instagram
And interestingly, we spotted Coco wearing a little piece from the collection in an episode!
Sam: The Guy Who Does Construction
In addition to this clothing business, Sam is also involved in construction.. somehow. In the series, Coco comes to confide in Cameron because he knows Sam from Melbourne.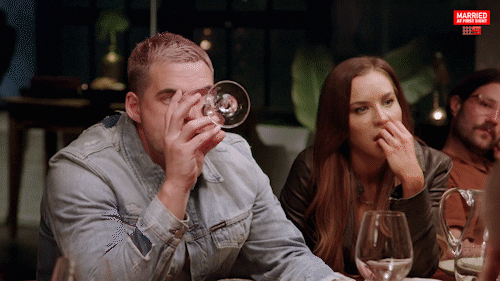 "I know Sam from back home… We both work in construction. Sam kind of hangs out in the same groups as what I kind of hang out back home." There you go! Two jobs. Good for him.
And honestly, that's pretty much everything we know about him! Notably, he owns the most adorable little dog. And yeah, that's probs it for adorable things about him.