Tati Westbrook Spills More Tea, Blaming James Charles Video On Shane Dawson & Jeffree Star
I hope y'all are thirsty because Tati Westbrook is back spilling tea about the beauty community and this time she's taking on YouTube giants Shane Dawson and Jeffree Star.
First up, let's cast our minds back to May 2019 (ah, a simpler time) when Tati posted an explosive video, 'Bye Sister', calling out her former bestie James Charles, and alleging that he had a history of sexually harassing straight men. Jeffree quickly jumped into the fight, tweeting that James was a "predator" and it got even messier from there.
Eventually, James posted a video which provided receipts contradicting some of Tati and Jeffree's claims. While James initially lost YouTube subscribers, he has since regained them all.
Phew! OK, so now we're all caught up, in a new tell-all video Tati is claiming that it was Jeffree and Shane who were the puppeteers behind James' takedown. She began the clip, "I have lost over a year of my life terrified of social media, and terrified of speaking up against the people who used, coerced and manipulated me into uploading my video last year."
THE TEA. THE TEA IS SCALDING.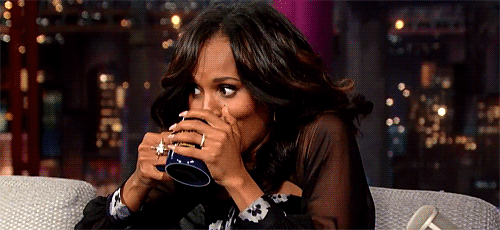 Tati claims that it was Jeffree who was leading the anti-James charge. "Back in 2019, Jeffree started talking a lot more crap about James Charles than usual. It seemed that doing so had become his biggest obsession," she said.
"As the weeks went by, every time I saw or spoke with Jeffree, it seemed to me that James was all he wanted to talk about. He said that James Charles was a monster with many victims."
Tati continued, "Things further escalated at my birthday. Every time James Charles' back was turned, Jeffree would tell me that James Charles was out of control. He even texted and called me the following morning to apologise for James Charles' behavior and how embarrassed he was for me."
Tati said that Shane befriended her while he and Jeffree were filming their YouTube docuseries, and also didn't have kind words to say about James, claiming to know about "horrific" allegations against him. "Over the course of the next few weeks he [Shane] and Jeffree fed me so much new information that I felt sick," Tati detailed.
"Almost every day there was more information and new allegations. Eventually, I started believing what they were saying, because they said they had evidence."
It was after these conversations with Jeffree and Shane that Tati claims led to her making the 'Bye Sister' video about James and posting it publicly — it's important to remember that this is a choice that she made, not Jeffree or Shane. While Shane had previously distanced himself from the the video, Tati is claiming he didn't just know about it, he offered to edit it and make the thumbnail. OOFT.
In response, Shane posted a live feed of himself viewing Tati's new video and among his distressed ramblings, he addressed Tati saying, "You are so manipulative. You are faking crying, that is not real," he yelled.
Jeffree has not yet responded to Tati's accusations.
Watch the whole thing below, but maybe grab a cuppa first as it's a whopping 40 minutes long: