The Most Iconic Teen Movies Of The Decade, Ranked
It's the end of an era. As we wrap up the 2010s and get ready for 2020, it's time to look back at the past decade and most importantly: what were the most iconic teen movies?
While the noughties might have blessed us with perfect films like Bring It On, Mean Girls and The Princess Diaries, the '10s have also offered up some instant classics and we've decided to rank them all.
Basically, we have made a list of all the flicks you should be bingeing until Christmas. FYI: we are only including teen movies that aren't terrible, so we regret to inform you that Tall Girl did not make the list.
Our Ranking Of The Most Iconic Teen Movies Of The Decade:
#18. Dude
This is a stoner-movie-turned-feel-good-film which follows four best friends as they work through major life changes in the last two weeks of high school. The movie itself isn't a masterpiece but the cast is so damn good, including Pretty Little Liars' Lucy Hale, Awkwafina and all-time hottie Austin Butler.
#17. The Kissing Booth
I have A LOT of opinions about this movie but I can't deny it was one of the biggest teen films of 2018. This Netflix original follows high school student Elle, who finds herself falling for her best friend's older brother after they smooch at a carnival kissing booth.
The movie is cringe asf and badly written, but the chemistry between leads Jacob Elordi and Joey King is undeniable — it's no surprise they ended up dating irl.
#16. Five Feet Apart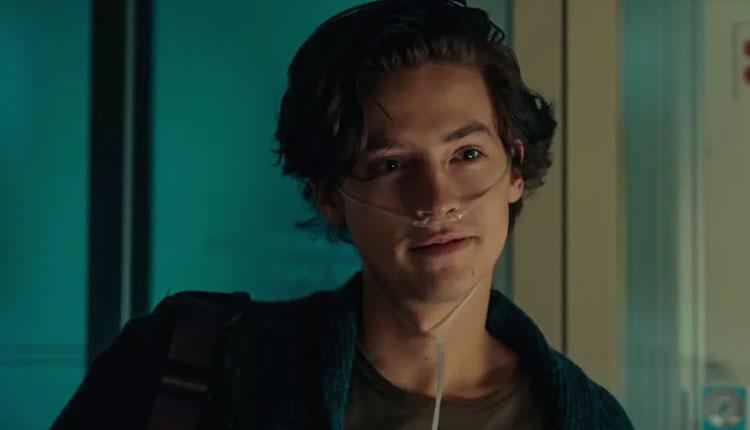 Cole Sprouse and Haley Lu Richardson play two young patients living with cystic fibrosis, who start a relationship despite having to stay five feet apart at all times. The film received mixed reviews but I doubt anyone could watch without shedding a tear or two.
#15. The Duff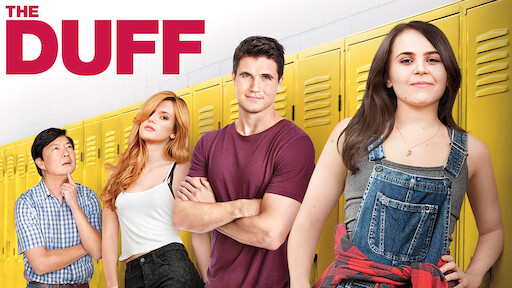 This movie is pretty mindless but in a fun way. Bianca is a normal high school student living her best life until she is told she's known as 'The DUFF' of her friend group — the Designated Ugly Fat Friend. Ugh. Charming, right? Things could get pretty grim from here, but the film turns out to be quite wholesome as Bianca falls for the school's hottest jock.
#14. The Perfect Date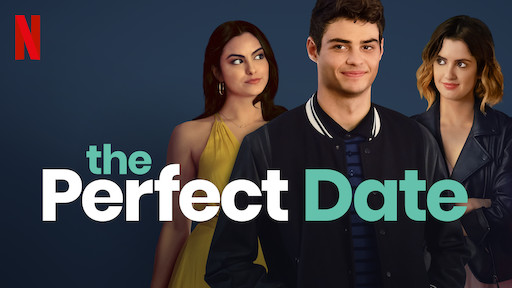 This was one of a string of Netflix movies starring Noah Centineo, released after his breakout role in To All The Boys I've Loved Before. But while Sierra Burgess is a Loser and Swiped are err…bad, this movie is pretty damn charming, thanks mostly to Noah's costar Laura Marano.
Noah plays a guy who creates an app offering his services as a fake date, but he soon develops feelings for Laura's character. It should be noted that while Camila Mendes features on the movie poster, she's in about five scenes, so Riverdale stans might be disappointed.
#13. Paper Towns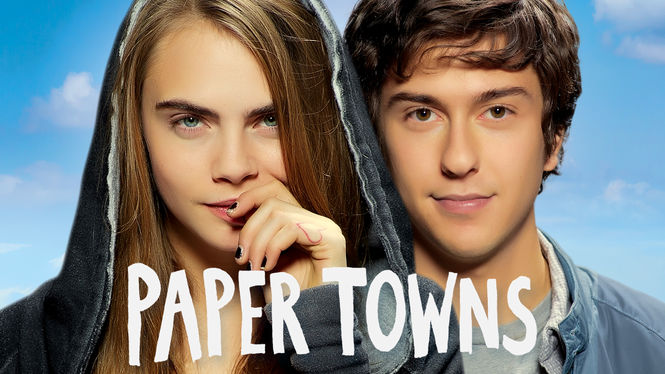 This movie adaptation of a John Green book is predictably a massive tearjerker. The film follows teenage boy Quentin, who goes on a road trip with his crush Margo but she soon disappears, leaving clues behind for him to find her. While not quite as massive as the authors previous adaption of The Fault in Our Stars, Paper Towns found a cult following.
#12. Alex Strangelove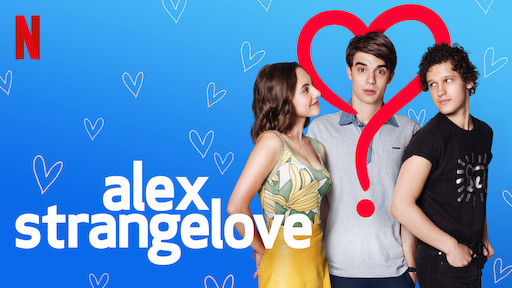 Another Netflix original worth a watch, Alex Strangelove follows a high school senior (Alex), who plans on losing his virginity to his longtime girlfriend. But he soon grapples with his sexual identity after he meets a cute and charming gay teen from the other side of town.
#11. Love, Simon
This movie is just the cutest. Simon is a teenage boy who is afraid to come out to his friends and family, but starts writing to another anonymous male classmate online. Sure, the film isn't exactly a masterpiece but it was the first major Hollywood teen movie with a queer protagonist and that's something worth celebrating.
#10. The Bling Ring
This is a thoroughly underrated movie. It's based on the true story of a group of high school students who burglarise the homes of celebrities (like Paris Hilton and Lindsay Lohan), robbing them of millions of dollars in clothes and jewellery. The movie is led by Emma Watson in her sexiest role yet, and her interpretation of the group's ringleader is beyond iconic.
#9. The Edge Of Seventeen
This is the perfect teen movie to watch with a bunch of girlfriends. You'll laugh, you'll cry, and you'll quickly google Hailee Steinfeld because she's a goddamn star. The movie focuses on high school junior Nadine (Hailee), who struggles with loneliness after her older brother starts dating her best friend. It's all very relatable and wholesome.
#8. Project X
This gives me major Superbad vibes — the perfect teen movie. The film focuses on three friends, who throw a party and it soon escalates out of their control. It's unsurprising that Project X is reported to have been inspired by Australia's own Corey Worthington, who notoriously held a party at his parents' house after posting an open invitation on MySpace.
#7. The Fault In Our Stars
If you want to weep uncontrollably and feel grateful to be on this earth, then The Fault In Our Stars is the movie for you. Based on the blockbuster book by John Green and starring two perfectly cast leads in Shailene Woodley and Ansel Elgort, the tragic but uplifting story follows two teens who meet at a support group for cancer patients.
#6. Eighth Grade
This coming-of-age movie is probably the most true to life on this whole list and is a massive throwback to eighth grade. Elsie Fisher stars as Kayla, a shy girl who is hooked on social media and has trouble making friends at school. If you enjoy raw and real teen movies like Thirteen, then this one is for you.
#5. To All The Boys I've Loved Before
The best teen movie in years, Netflix's To All The Boys I've Loved Before is just so damn delightful. It follows high school junior Lara Jean whose life is turned upside down after the love letters she secretly penned to all her crushes are actually given to each of the boys. One of those fellas is Peter Kavinsky (Noah Centineo), who has since stolen hearts everywhere for being the perfect boyfriend.
#4. The Perks of Being a Wallflower
Another book adaption, The Perks of Being a Wallflower is told from the point of view of Charlie, a socially awkward teen who has struggled all his life to feel included. He then meets Sam and Patrick (Emma Watson and Ezra Miller) and slowly starts to come out of his shell. It will make you feel all the feels, and you'll never hear 'Heroes' by David Bowie the same again.
#3. Booksmart
This film is often described as the female version of Superbad but I reckon that does not do it justice. It is completely unique in its own way; simultaneously hilarious and incredibly moving.
Beanie Feldstein and Kaitlyn Dever are so relatable as two besties who focused solely on their studies throughout high school but, for one night, want to seize the chance to get wild, party and reclaim their youth. I could watch this movie 100 times and never get sick of it.
#2. Lady Bird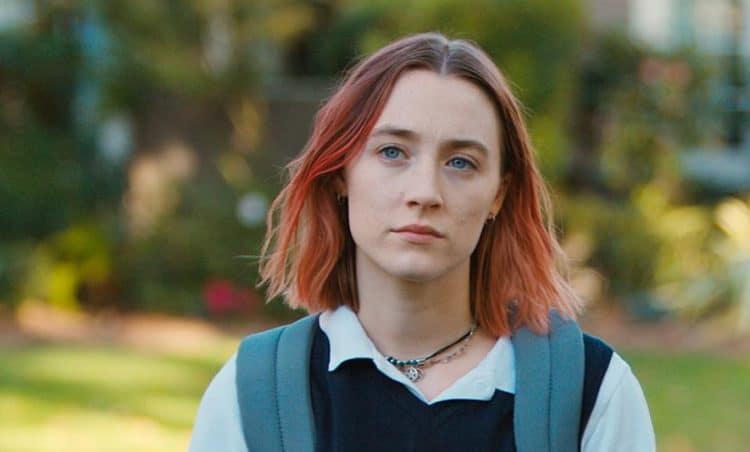 This is so much more than a teen movie, it's a coming-of-age story about a high school senior, who grapples with dating, popularity and her often tumultuous relationship with her mother.
The cast couldn't be more perfect either, including Saoirse Ronan, Laurie Metcalf, Lucas Hedges and Timothée Chalamet as the ultimate bad boy. I recommend watching this movie with your mum and trying not to cry.
#1. Easy A
Easy A is a modern-day classic, which follows high schooler Olive as she decides to lie about her sexual conquests and pinning a Scarlet Letter "A" to her chest.
The movie has everything: an effortlessly charming protagonist in Emma Stone, with two hilariously cool parents; some eye candy courtesy of Penn Badgley; and Amanda Bynes in a scene-stealing role as a devoted Christian. But above all, it's one of few mainstream teen films that champions female sexuality and empower young women.
Tbh, Easy A is the only movie on this list that would sit comfortably alongside iconic teen films like 10 Things I Hate About You, Mean Girls and She's The Man. In short: it's the perfect teen movie.