Ranking My Teenage Crushes By How Well They Stood The Test Of Time
The '00s were a confusing time — a time of the Disney Channel, So Fresh CDs, and Dolly magazine quizzes. We wore slogan t-shirts from Jay Jays with just-above-the-knee shorts, and accessorised with hideous material belts and layers of Lip Smackers.
It was also a time when I was going through puberty, discovering new music and teen TV dramas, and developing my first celebrity crushes. And while some of those crushes have aged like fine wine… others have not.
Thinking back on my many teen obsessions, I had to list them all down, and rank them from those who made me shudder to those who I still really love. Let's go!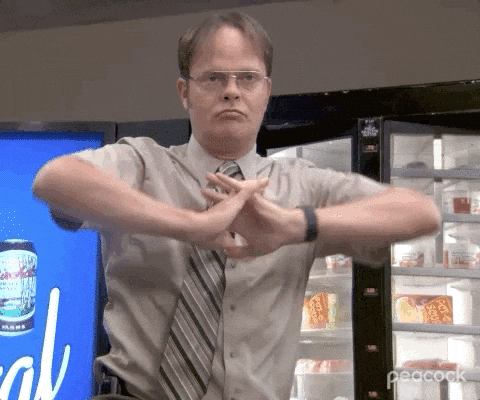 Ranking my teenage celebrity crushes by how well they've stood the test of time:
---
14. Mark Salling as Puck on Glee
I've always been a sucker for both bad boys and musicals, but boy did this crush not age well. Beyond Salling's legal issues (he faced sexual assault and child pornography charges) before his death in 2018, looking back, his Glee character was highly problematic as well. Remember the time he got his best friend's girlfriend drunk, had sex with her despite knowing she wanted to wait until marriage, and then got her pregnant? NO, THANK YOU.
13. Jesse McCartney
I'm sure he has a ~beautiful soul~ and all, but I'm just not sure what was so appealing about this very generic cardboard cutout white boy. (That song still slaps though.)
12. Chad Michael Murray
He was the dreamboat of the '00s. These days though, I can't exactly put my finger on it, but there's something about him that's kind of embarrassing — maybe just the fact that his name is literally Chad. Also, I think he cheated on Sophia Bush when they were briefly married (more on her later) which is something I can never forgive.
11. Every member of Short Stack
Was I obsessed with this band? Yes. Can I remember their names now? No. The love was brief but strong, OK?! My friends and I all pre-ordered their album from Sanity, lined up at their concerts hours early, and watched their YouTube videos on repeat.
It's a time I look back on with equal parts amusement and embarrassment. Sway sway, baby.
10. Orlando Bloom as Legolas
Fun fact: this was the very first creepily massive poster I ever pinned up in my bedroom. Orlando is still dreamy, but my crush was specifically on Legolas, not the actor who played him, which is a little confusing. Was it the pointy ears? The pretty hair? The bow and arrow? I'm honestly not too sure.
9. Pete Wentz
The first pop-punk boy to steal our collective hearts. Again, I'm not sure what exactly was so attractive about him. He's aged reasonably well and there's nothing inherently unattractive about him now, but the black eyeliner and straightened hair just doesn't quite do it for me the way it used to.
8. James (FKA Jesse) Tobin
You probably recognise James Tobin from Channel 7's Sunrise, but I first fell in love with him when he was hosting Go Go Stop, one of my personal favourite after-school programs. He was called Jesse back then (???) and I very badly wanted to jump across those plasma TV screens towards him.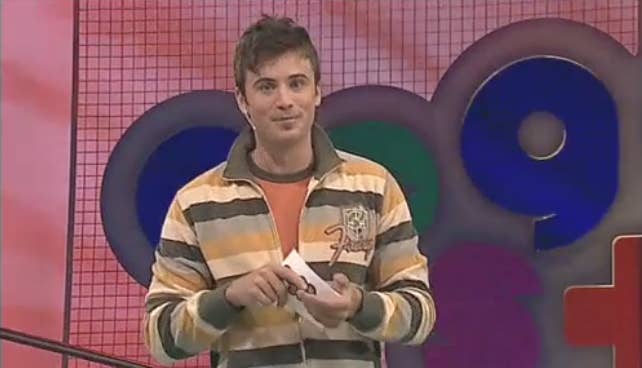 7. Frank Iero from My Chemical Romance
Full disclosure: I was mainly in love with the guitarist/backup singer from My Chemical Romance because my best friend called dibs on frontman Gerard Way, and obviously we couldn't compete for the same guy. Frank was cute and I will always love My Chemical Romance, but these days I've learned it's possible to appreciate the art without being infatuated with the artists (groundbreaking, I know).
6. Sean Keenan in Lockie Leonard
Please tell me somebody else remembers this show?! I always thought the main character was kind of cute when I watched it as a kid, but then promptly forgot about him until he reappeared on my TV in Puberty Blues, and HELLO!!!
5. Adam Brody as Seth on The O.C.
If you watched The O.C. it was scientifically impossible not to have a crush on Seth Cohen. Adam Brody still looks good, but on reflection Seth (who, let's face it, is the one we were really in love with) is kind of a toxic whiny bitch, which is why I can't rank him any higher.
4. Aaron Taylor-Johnson
As the girls in Angus, Thongs, and Perfect Snogging would say: phwoar! He was a teenage boy with a guitar and a British accent – need I say more? (Side note: am I a groupie? That was over a decade ago now and he's been in a bunch of good movies since, and somehow seems to get more and more attractive as the years go by — minus his role in Nocturnal Animals, which was disturbing to say the least.
3. Milo Ventimiglia
When I first saw Milo playing the smart-but-emotionally-stunted Jess on Gilmore Girls, I was instantly hooked. He dropped off my radar for a few years but is back in a big way thanks to This Is Us, and I'm not mad about it. Very happy for him and his tiny shorts to continue gracing my screens, in fact.
2. Sophia Bush as Brooke on One Tree Hill
Brooke was one of those characters where I didn't know if I wanted to date her, or if I wanted to be her. The dimples! The voice! The character arc! The actress is now 39 years old (how?!) and in addition to being bloody attractive, she is still acting and producing television, hosting podcasts, and does a LOT of important activism work. A true queen.
1. Zac Efron
As my newly engaged friend recently put it: 'Troy Bolton is probably still the main love of my life'. I think just about everybody who was a teen/tween in the '00s can relate to that! Zac burst onto our screens and into our hearts in High School Musical, and he has evolved with our collective taste.
I don't think we'll ever move on.
I would like to thank zac efron for changing his look to keep up with my taste. When i was 12 he was my type and at 26 he is my type. We love consistency pic.twitter.com/PJofBKa47T

— def not lex (@MOSHxSPICE) July 15, 2020
So, there we have it! A non-exhaustive look back on some of the celebs who were lucky enough to be featured on my bedroom walls, schoolbook coverings, and mobile wallpapers.
Who were your '00s teenage crushes? Let us know in the Facebook comments!