Tenille On Why She Left 'The Bachelor' & What She Thinks Of The 'Mean Girls'
Tenille exited the Honey Badger's lair last night and while it left many of us confused, she's now speaking out about her reasons for doing so.
In a teary goodbye, Tenille told the Badger that she'd rather keep her dignity intact and exit the show on her own terms, rather than be left roseless.
For many viewers, it was confusing as Jamie-Lee had just come back from a single date roseless and seemed like a sure pick to leave the house that night.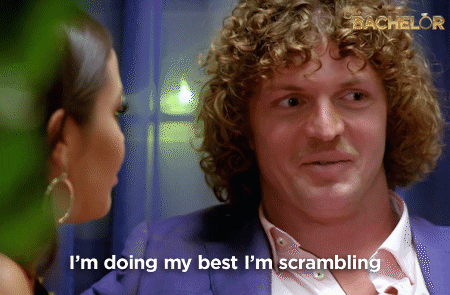 Punkee chatted to Tenille about her decision to leave and about what really went down with that fight with Romy.
On what really happened and why she left the show:
"I had no idea I'd do that. That was a real spur of the moment decision. He was talking about barriers and I feel like that's when I made my decision. If he wanted to break down those barriers he'd be coming into the conversation with more of an angle of 'I can see you have barriers, what can we do?' Not so much 'oh my God, too hard basket, I don't have time for this.'
We ended up on the same page about my decision, we knew we did have something there and that's why it was quite emotional."
On her 'barriers' and opening up:
"I did explain to him why I was that way and I did explain that I was opening up. I told him 'I do like you and I want to be here'. We knew we had something but it wasn't going to come into fruition in that house and I realised that at the end of the show, they want girls standing there falling head over heels in love with him.
I did really like him, but I think with the few weeks left I wouldn't have been standing there saying, 'I love you'. I understand the show is so fast-paced and looking at previous seasons it looks easy to fall in love but it wasn't the case for me."
On any regrets about leaving:
"I've had 'what if I stayed' moments and wondered if it would have been someone else who left that night. I felt bad watching the episode back, I cried watching it! I really did have feelings for him and it was nice seeing it was reciprocated to an extent."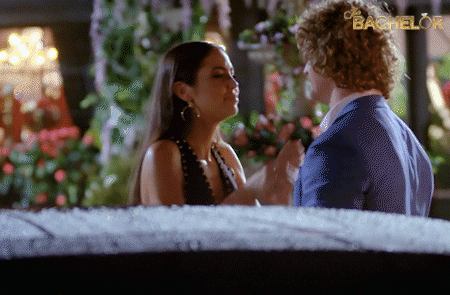 On the dramatic episode where she 'fled' the mansion:
"I wasn't trying to leave the mansion, I just wanted to escape the cameras. All I wanted was five minutes to calm myself down, and I thought I deserved that space to gather myself. I was just on the driveway, it wasn't that dramatic they made it out like I was in the bushland getting attacked by snakes!"
On the aftermath of that episode:
"I woke up that morning and spent a couple of hours crying, I was upset at the fact people were also upset at me. So I actually took it upon myself to apologise to anyone if I offended them. That's why I got so upset when Romy came at me, she was really questioning my integrity as a person and she should've known me better than that. I never received an apology from them [Cat and Romy], they didn't seem too concerned about how things unfolded or how far I was pushed."
"Alisha has reached out a couple of times, and recently in the last couple days Romy has. It's not an apology, I'm still confused at the intent behind the contact. But I don't hold anything against them and if I saw them in person I'd be more than happy to say hello. It's water under the bridge, I'm still hurt but that's just the way it is.
At the cocktail party he [Nick] originally asked me who was being mean and I said I didn't want to tell him. He told me he was asking 'a lot of people tonight' and he did, but I didn't want to say names. So, next thing, we went down the road of the candle thing. He was just trying to make the house a better place. I don't regret giving that information forward."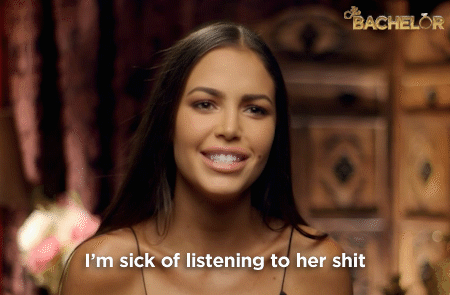 On who will win:
"It changes every episode that happens, I see a different connection. Even recently with Sophie, I was like, this girl has it in the bag! I lean towards Brittany more so, she hits the nail on the head as to how compatible they are."
On whether we'll see her on Bachelor In Paradise:
"I would probably do it. I think it'd be a different experience. It's not so focused on the girls and the drama. I like to think it's a nicer atmosphere not everyone's going for the same guy. And you're on a beach sipping cocktails, how hard can it be?!"