Just Hear Me Out: 'That's So Suite Life Of Hannah Montana' Is The Most Ambitious Crossover Of All Time
Television crossovers are epic.
There was the time a blackout hit the cast of Mad About You, Friends, and Seinfeld on the same night; there was the time a Lil' Sebastian from Parks & Recreation showed up in The Good Place; and let's not forget the time the Jetsons travelled back from the future and ran into The Flintstones.
All of these crossovers were iconic. They had our eyes glued to our TV screens. Ultimately, crossovers are addictive because they force us to stay until the very end to see how it all turns out. Having said that, there has never been a television crossover quite as epic as the one that hit the Disney Channel in 2006.
Yes, it's time we reflect on our childhood and talk about That's So Suite Life of Hannah Montana, the epic crossover event involving That's So Raven, The Suite Life of Zack & Cody, and Hannah Montana. Now, I know it's been a while since you even thought about these shows, so let me refresh your memory. The crossover affected all three shows, in varying degrees.
Checkin' Out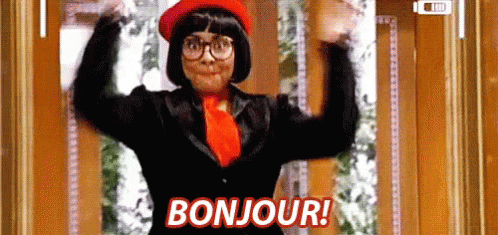 We begin with a That's So Raven episode ("Checkin' Out", Season 4, Episode 11) which follows Raven as she flies to Boston for a fashion shoot. However, after failing to book the international models as per her bosses request, she subs in her new friends Zack and Cody, who end up saving the day and becoming fashion icons. Bella and Gigi Hadid could never.
That's So Suit Life of Hannah Montana
The second episode is a Suite Life of Zack & Cody episode ("That's So Suite Life of Hannah Montana", Season 2, Episode 20) and this is where all the magic happens.
The episode starts with Raven's flight being cancelled so she's forced to stay in Boston a little longer (conveniently, for the duration of the episode). Here, she befriends Maddie (played by Ashley Tisdale) who tries to help her fashion career by getting London Tipton to wear her designs. As London Tipton eventually gets papped in Raven's design, Hannah Montana walks into the lobby, and then decides she wants a dress herself. Unfortunately, after a bit of a kerfuffle, Raven's dress gets ripped.
It's truly an epic moment and one that my school-kid self could barely handle. I vividly remember begging my parents to let me record it, just so I could watch it every weekend for the foreseeable future.
On the Road Again.
Finally, the third episode is a Hannah Montana episode ("On the Road Again", Season 1, Episode 12), but this one isn't really much of a crossover. It's essentially a regular Hannah Montana episode that starts off with Hannah Montana checking out of the Tipton Hotel and chatting to Maddie for all of two minutes. So yeah, you can probably give this one a miss if you're strapped for time.
Anyway, as someone who has watched all of these episodes recently, I highly recommend a re-watch. The viewing experience takes you straight back to your childhood, AKA a time when the world was a much simpler place.
the last time i was happy was when disney channel released "that's so suite life of hannah montana"

— Lauren Brodauf (@lauren_brodauf) November 12, 2020
It's so heartwarming to see Miley Cyrus nail the Disney Channel acting skill when she's at such a young age and it's so comforting to see Raven Symone doing what she does best.
So, now that it's been exactly a year since Disney Plus launched in Australia, celebrate by reflecting on these Disney Channel icons. Believe me, you won't regret it.