Bachy's Abbie & Todd Might Be Dating & We've Never Shipped Something So Hard
Oh happy day. The Bachelor runner-up Abbie Chatfield and 2018 The Bachelorette runner-up Todd King might be dating. True love exists! Dreams can come true!
We remember Todd as the dashing gentleman who actually rocked up to meet Ali Oetjen dressed as a knight. From the minute he walked into our lives, Australia fell hard. He wasn't just sweet and kind, he was super hot AND he had a nose ring. Enough said.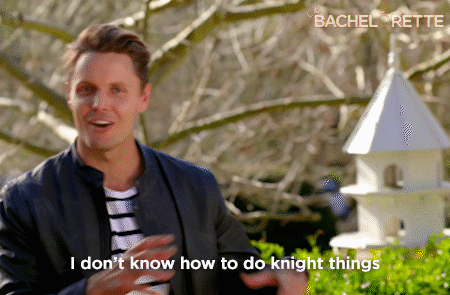 Then we have Abbie, who I don't think anyone on this planet could forget. She was unapologetically horny, divided opinion and was our feminist dream girl. We don't even deserve her.
So Todd and Abbie had previously been spotted flirting via Instagram comments over the past few weeks. It's all super cute and wholesome:
But now things have heated up and the two were legit photographed pashing at a beach in Noosa. It is on. It is on like Donkey Kong.
You can check out all the photos here.
I just can't get over two Bachy runner-up contestants finding love with each other. This is meant to be. I'm actually sobbing.