Channel 10 Has Chosen The 2021 Bachelor & He Sounds Like A Breath Of Fresh Air
After months of anticipation, Channel 10 has selected the Bachelor for this year and we're pleased to inform you that…it's not Ash Williams.
Channel 10's Head of Programming, Daniel Monaghan, confirmed to TV Tonight that "We're really happy with who has signed onto The Bachelor. Australia will be very happy with our gentleman."
Most importantly, he isn't a celebrity or even someone who has appeared on The Bachelorette. When asked if he is known to the public, Monaghan said, "Not yet. But you will, and I think he's a fantastic get for the franchise."
This is excellent news, as many fans have grown fatigued by all the seasons of celebrities like Locky Gilbert, or other Bachelorette alums. The 2019 season was, arguably, one of the show's best as unknown hunky astrophysicist Matt Agnew breathed new life into The Bachelor. By having an unknown face, this goes back to the show's roots. For the first three seasons, The Bachelor cast just regular men with regular jobs, aka chiropractor Tim Robards, real estate agent Blake Garvey, and personal trainer Sam Woods.
The next two seasons were The Bachelorette rejects — Richie Strahan and Matty J — before the show lost its way casting Nick 'Honey Badger' Cummins for Season 6, a man who simply could not choose a damn winner.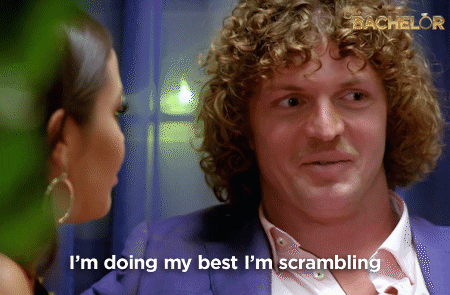 Aside from promising a fresh, new face, Monaghan hinted that the term "most eligible bachelor" should be taken as deliberately ambiguous this year. Huh? I dunno. This is what he said: "I think we'll deliver on that. It's open to interpretation, which is why it's such a good phrase! Maybe you can be more desirable, for whatever reason."
I don't really know what this means, but it could be hinting that the guy isn't conventionally attractive like previous seasons but has other desirable qualities. I really have no clue, but we will stay across any more updates as they drop in the coming months.