INVESTIGATION: Is Locky The Worst Bachelor We've Ever Had?
I've bitten my tongue for long enough and it's time to say what we've all been thinking about The Bachelor this season: Locky Gilbert ain't it.
I understand that the 2020 season has had everything working against it, with the pandemic sending the whole country into lockdown while the show was still filming. But all things considered, there has been a surprising scope of drama this season and some extremely watchable characters.
We were gifted Zoe rallying for redhead rights; Areeba being a low-key savage; Juliette shit-stirring every chance she gets; Laura providing hilarious narration; and then there's Roxi who…sure likes being angry! For a season that was filmed in the fraction of the time other seasons were afforded, it's actually been relatively decent.
The issue isn't with contestants — it's with the Bachelor. Locky has had plenty of time to show Australia why he was picked for the gig and win viewers over and he never came through.
Viewers are far from impressed by this year's Bachelor:
#TheBachelorAU I think Locky might be the worst Bachelor in history and last year we had fucking Matt

— Adam Monaghan (@MrAdamMonaghan) September 2, 2020
Urgh.. Locky really is the worst, most contrived #TheBachelorAU option. Everything is so fake and rehearsed. If he stays with the girl forever, I'll happily eat my hat lol

— SophiaChase (@misssophiachase) September 3, 2020
Am I enjoying this season of #TheBachelorAU ? pic.twitter.com/16ZxO1wQue

— Patrick Lenton (@PatrickLenton) August 27, 2020
I can't look away but this is the worst show and the worst Bachelor I've ever seen.
Bring back Blake, at least it had Laurina #TheBachelorAU #dirtystreetpie

— Sarah Hession (@SarahHession) September 10, 2020
When he was first announced, I thought Locky as the Bachelor was an interesting choice. As someone famous for being a challenge beast during his two stints on Australian Survivor, I was surprised that this year's Bachy season contained practically zero nods to the reality show or even a cameo from host Jonathan LaPaglia. Without Locky's Survivor schtick, viewers are left with a fairly mediocre man who has become a background character to the much more interesting dynamics between the women dating him.
I've watched every season and every episode of The Bachelor from the Aussie franchise and I hate say it, but Locky is the worst Bachelor we've ever had.
Let's go through his competition…
Matty J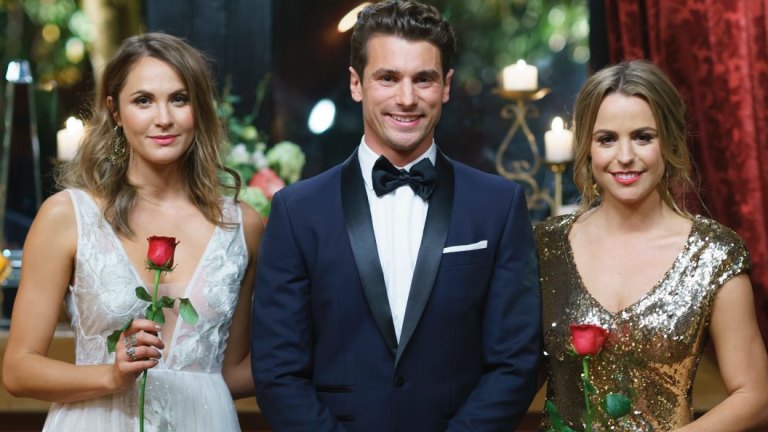 Starting with absolute Bachy perfection, Matty J was the best. He encapsulated everything a good Bachelor should be: charismatic, funny, kind, personable, and VERY HANDSOME. His perfectly quaffed hair also gave Osher a run for his money. Locky doesn't even compare to Matty J. Locky shouldn't be allowed to breathe the same air as Matty J. Matty J is king.
Sam
Sam was the next best Bachy. Out of all the different Bachelors, there's no denying that Sam was 100% there for love. He was ready to start a family and he and Snezana had electric chemistry from day one. Viewers knew that no other woman had a chance in getting between them, which was evident in the way Sam treated Snezana, compared to everyone else. They shared sentimental gifts and had inside jokes, which is something we have never seen from Locky, who reckons that every girl he spends ten minutes talking to "could be the one."
Tim
Tim was our first-ever Bachelor and was perfectly cast. Tim was from the era when Bachelors had actual day jobs (he was a chiropractor before he became a Neighbours actor) which somehow brought credibility to the role. Tim was an actual adult man, who had his shit together, he wasn't some ex-reality star. He was the whole package and while Tim wasn't the most memorable in terms of personality, his connection and commitment to (future wife) Anna was clear from the very beginning.
Matt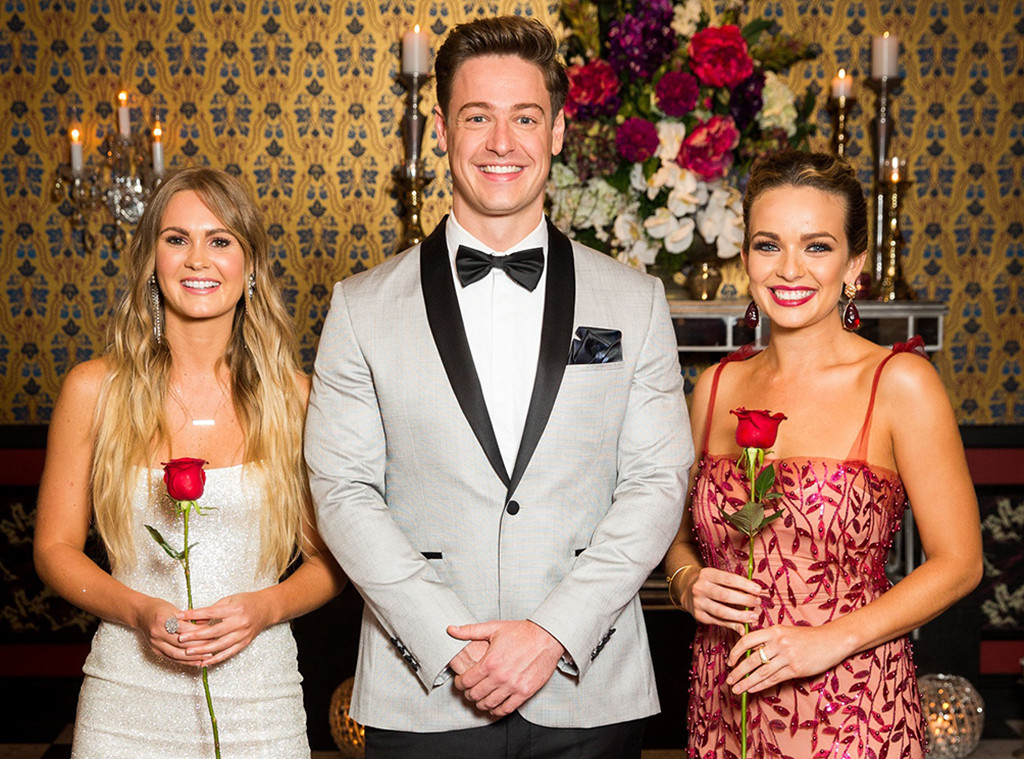 Don't get it twisted: astrophysicist Matt saved the Bachy franchise after what Honey Badger did, and was a top tier Bachelor. Like Tim, he had an actual job, he had interests and well, a brain. He offered stimulating conversations, connecting with eventual winner Chelsea over their shared love of chemistry (lol could you imagine this kind of convo on this year's season?) and he and runner-up Abbie bonded over their shared witty sense of humour — as well as having enough sexual chemistry to set our TV sets on fire.
It's important to note how differently Matt interacted with Chelsie compared to Abbie, which reflects how he actually got to know these women and their personalities. By contrast, Locky's interactions with the women this season still remains generic and surface-level.
Richie
Richie was probably the loosest Bachelor we've had but at least he was never boring. Sure, he had some weird catchphrases like "cool bananas!" but he also provided some genuinely funny moments (aka that chocolate bath nightmare). And who could have predicted that he would have broken the collective hearts of the nation by choosing Alex over Nikki. Richie was a loveable goofball who kept viewers on their toes.
Honey Badger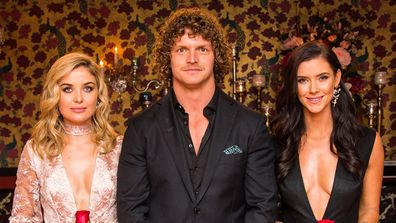 I don't have a lot of positives to say about HB. He was the first celebrity Bachelor, following in the sizeable footsteps of Sophie Monk and while neither of them found the one, Sophie at least put her heart on the line. HB put very little effort into actually getting to know his contestants. But in comparison to Locky, at the very least he showed he had a personality…and a character flaw that made him incapable of making a damn decision.
Blake
OK, OK, hear me out. I get that Blake became the most hated Bachelor in Australia's history after he dumped his winner and began dating the woman who placed third. While we only remember the bad memories of Blake, I'd argue he was the first Bachy who was truly swoon-worthy. He had charisma, he had a way with words, and that deep, velvety voice of his made the ladies fall at his feet.
Was he a fuckboi in disguise? Maybe. But even a Bachelor who turns out to be a villain is better than a Bachelor who is just completely forgettable. Let's pray next year brings with it a better Bachelor. It's what we deserve for getting through this shitshow of a year.