Golden Tickets & Cocktail Drama: 11 Things You Missed On Episode 3 Of 'The Bachelor'
Welcome back to a new week of The Bachelor. The promos are readying us for a dramatic walkout this week – and spoiler, it's not me!
If you're anything like me, you don't make plans for Wednesday and Thursday nights. And often Friday, Saturday, Sunday, Monday and Tue-. Anyway.
We're in week two of The Bachelor which means things are going to start heating up with the two big Ds. Dates and drama. I don't know what you thought I was going to say.
Without further ado, let's recap the madness of The Bachelor Australia, Episode 3:
---
#1. Queen Vakoo is back and CURED.
We watch a staged scene where the girls fill Vakoo in on everything she missed while she was off sick as if she hadn't noticed that numerous other girls just stormed their way into the mansion.
#2. Elly cashed in on her Golden Ticket and Matt takes her to something "quintessentially Melbourne" – the empty Flemington racecourse.
Surprise! Just when you think you'd get alone time with Matt, you get alone time with Matt and two old men. My favourite part is when the two start to have a conversation about how gorgeous their surroundings are before Elly goes, "Yeah it's bloody beautiful, I really appreciate a good lawn," while Matt was actually talking about the flowers.
They're too pure for this world, and I just have a terrible feeling our shining angel Elly is going to be the Tara of this season.
#3. Matt's grandma gatecrashed and took the two larrikins away to quiz them about the potential of great-grandchildren.
Just kidding! It was really Gai Waterhouse popping out from under a horse to say hi.
Gai gave them a chance to hold the Melbourne Cup, but unfortunately didn't have a bottle of Passion Pop on hand to pour into it so they couldn't do a proper Aussie toast.

Elly and Matt then went on their own horse ride, with 'Old Town Road' playing softly in the background. Ahhh romance. I love it.
#4. After they ride til they can't no more, Matt and Elly got to know each other on a deeper level.
Yes, this meant it was time to sit on the "feelings" couch, drink champagne and open up a little.
Elly discussed being in a five-year relationship and how she hasn't met someone like Matt for a long time. A reminder here that Elly is 24, and is saying sentences like that. At 24, I was once pictured sitting on a bar with one shoe on and the other one missing. I'm not jealous of her or anything, I'm just a human wreck.
After giving Elly a rose, Matt went in to seal the deal – it's important to note HE made the first move here, whereas Sogand technically went in for the kill on Date One. Just call me Detective Pash Patrol.
"I'm going to have muscle aches from smiling and laughing so much all day," Matt told Elly, which is often a line I say to myself after making a hilarious* meme.
*Just kidding, none of my memes are hilarious.
#5. A random producer rocked up to read out the group date card.
I'm sorry, but WHO is she?
#6. The group date was all about pitting the "old" girls and the "new" girls against each other in a friendly game of AFL.
A couple of GWS players even popped up to… well. Be there I guess. I don't know you guys, they look like they've seen some shit.
Now I'm more of an NRL fan myself (I know, disgusting) so Osher explained to everyone the rules were more like a game of touch – no tackling etc. which I thought was just a normal AFL game anyway. But then again, I'm not here to talk facts, if you wanted an absolute play-by-play (that's a SPORTS JOKE for you!) you should've watched the bloody episode yourself.
The winning team was to get this Matt trophy and one lucky lady would get the chance to score (sports pun!) solo time with Matt.
Halftime wrap-up: Mary is me, and I am Mary.
"I have no idea how to play this AFL shit, I'm like whyyyyy?! There should be an easier way to find love!" Mary exclaimed to the camera. Girl, preach.
The red team, aka The Originals, ended up winning the game and they lovingly hugged the new girls, gave them pats on the back, and complimented them on their enthusiastic efforts.
Lol not really. They were fucking thrilled they ran the newbies into the ground.
#7. Nichole won best and fairest, therefore nabbed solo time with Matt. Her doppelgänger, Monique, was thrilled for her!
Now if you love when people list all the sports they are good at, then you would've been wildly turned on by Matt and Nichole's date. Nichole took him through all her sporting achievements, from volleyball to rollerblading.
Away from that riveting conversation and back in the house, the original girls took their Bachy trophy home to show the others.
If you can't have the real thing, why not have a smaller, silicone version that vibr-
Never mind.
#8. Nichole scored a broken rose but was left without a pash.
I guess the sports talk did things for Matt, because he smoothly whipped out the rose from under the pillow and just as he went to give it to Nicole, it snapped.
I've heard of that injury happening before and it sounds painful for the rose.
While Nichole was still ready for a kiss, the moment was over for Matt. "You know what, we didn't get stuck into the cheese at all," he said, staring sadly, as if the cheese was going somewhere. After a few short seconds, he was relieved to find the cheese physically couldn't leave the date (but boy! did it try!) and he became wildly distracted by it.
Sorry Nichole… Feta luck next time.
Ugh sorry, I'm trying to delet-
#9. At the rose ceremony, a new date card was brought out – with Matt to choose the recipient of it by the end of the night.
"A game-changer!", someone exclaimed, like they never expected something to go awry at the cocktail party.
As soon as Matt entered the party, it was like seagulls flocking over the last hot chip. I know, I'm not sure why my Year 12 English teacher hated me when I present such powerful poetic imagery.
Poor Matt was left a little overwhelmed by all the attention so did the only thing a straight man could do in that situation. He pulled his new fave girl, Elly, aside for a private chat and sneaky pash away from all the vultures.
Mary, once again, came through with the line that described the craziness of the cocktail party the best. "This cocktail party is crazy, everybody is so thirsty for Matt. We must be ovulating!"
Well, we all know cycles eventually sync up somehow. It's powerful being a woman.
#10. As Monique made her move on Matt, Nichole was left less than impressed.
Like she doesn't CARE you know, it's just annoying her hot, desperate twin is zeroing in on her man who isn't her man and who is also dating numerous other women.
Monique made a treasure hunt for Matt to show him little parts of herself. Last time I did that for a man, he got super weirded out when I kept presenting him small locks of my hair and eyelashes and, well, I never did see him again.
Nichole ended up getting super mad and upset when Matt gave Monique the date card. "She's just a blonde fucking bitch with a tan, I'm over it," Nichole said, before storming off.
Look, I feel like ultimately we're missing something that's happened between these two but also…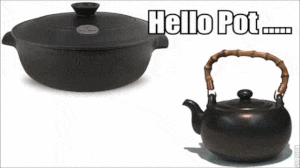 #11. At the rose ceremony, three more brunettes fell victim to the chopping block.
The name is Blonde. Safe blondes.
While there ARE still some brunettes left, like Nikki, I wouldn't be holding my breath if I was one of them. Things are starting to look dire and even Olivia Benson can't save this mess.
Tomorrow night:
Everyone in the house bleaches their hair. Oh, and Abbie and Matt form a STRONG, horny connection. And the walkout happens? Maybe? Unless Nichole's tantrum tonight was the walkout? Whatever, I'll let you know tomorrow.
Don't forget to stay tuned for our The Bachelor video recap, coming your way tomorrow morning!
–