Bachy's Charlie On Faking His Rivalry W/ Bill & Keeping His Kid A Secret From Ali
ICYMI, last night on The Bachelorette the fella that has dominated every damn episode, Charlie, finally left the show after a pretty epic argument with Ali.
There was a lot to unpack from the episode, as it appeared Charlie refused to introduce Ali to his family, including his son — who has not been discussed on the show whatsoever. He then told Ali he wanted to be exclusive with her, which err…is not what he signed up for when he joined Bachy.
During the series Charlie had always been a front-runner, even scoring the first single date, but his storylines soon became a lot focused on his rivalry with Bill, and he began driving viewers bonkers with his petty gripes.
Let's just say there was A LOT to discuss.
We chatted to Charlie about his behaviour and time in the house.
On last night's episode: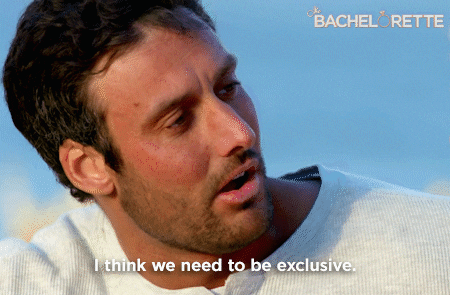 "It took a while to get my point across. I was constantly repeating myself and it wasn't sitting well with her [Ali]. It would have been good to see more of the calmer side [to the convo].
"It wasn't about her saying anything to me, it was more about me being completely honest and getting my point across. I wanted to be brutally honest with her so she knew where I stood, so we didn't muck each other around any more.
"I was just weighing it up. I wasn't falling [in love] the way that I should have and the way I have in the past and when there are three great guys left, I didn't want to hold on when there wasn't anything there and said 'I love you' for the sake of TV."
On being edited unfairly: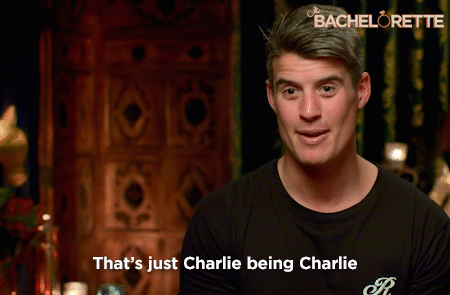 "You saw a very small part of the person I really am and I would have loved for people to see the other 90 per cent, which is why I was on there and why Ali and I had such a great connection.
"At the end of the day I was true to myself and said things how they were. No one can take that away from me. A lot of people in there would put on a facade to impress on TV, but I said to myself I wanted to just be brutally honest and truthful. That can't be taken out of context but, in the end, it backfired.
"I have no regrets at all. I learnt a lot about myself. As much as I'm not happy about how I came across, it's what you sign up for."
On cancelling the family dinner last night:

"The reason we didn't do dinner at the hometown date was actually due to my grandmother, who was actually really sick. I got a phone call late the night before and had to rush to see her.
"It was cancelled last minute but unfortunately that wasn't shown, which made things look a lot more intense and led to the conversation with Ali where I was sent home."
On his feelings for Ali: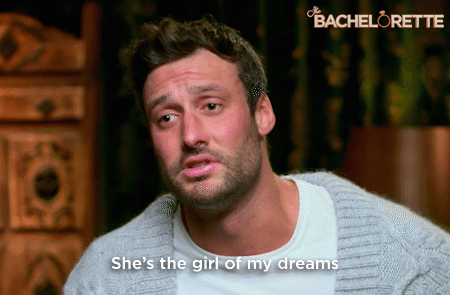 "I had lost interest. I didn't have the feelings there and there wasn't a strong enough connection there for me to beg [to stay]. She was saying 'beg for me, fight for me' but at the end of the day, this is your decision and we hadn't spent enough time together and built a strong enough connection for me to want to do that."
On whether he thought he could win:
"If I stayed I would have been final two and that would have been hard. It's a lot of pressure with Ali and what's happened in her past. It was extra pressure to get it right."
On keeping his son a secret from Ali: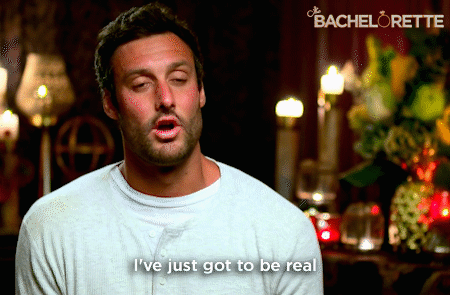 "Unfortunately I didn't [tell Ali]. There were motions in place from the beginning to do that [tell her], the production team knew everything about that. It was a tricky situation depending on how we would portray it on TV so it didn't get taken out of context. That moment just never came about which is very unfortunate."
On 'faking' his on-screen rivalry with Bill: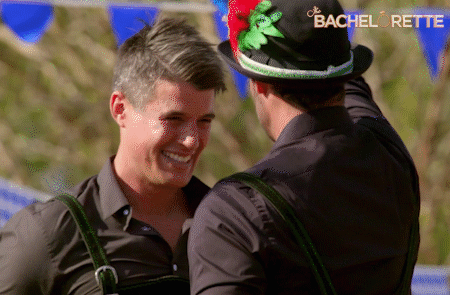 "There was never any hate. At the start we didn't get along and didn't understand each other and it made great TV, so we just kept playing it up and the producers loved it. We knew at the end of the day we wanted to get the most out of this experience and it gave us great air time.
"Going into the experience, you want to get the most out of it that you possibly can, and it's a TV show so it's about getting the most amount of air time. The two ways to do that is being with Ali or being involved in drama or causing controversy. We both decided 'why not do both?'."
On their relationship now:
"I wouldn't say that we're friends but there's no bad air between us and I have nothing bad to say about him."
On his relationship status with Bachy fave Dasha:
"Yeah, we are [dating]. We haven't put a label on it yet. This is the first day where we can start exploring what it is between us, without the pressure of the show. We met three or four weeks ago when Dasha moved to Sydney. I reached out to her to see if she needed a hand moving and it went from there.
"I had met her briefly a few years back, doing some fitness stuff for a brand. So she's friends with a few of my friends in the industry. But we barely knew each other and this has brought us closer together, we both went through the same process."
On who he is backing to win:
"All the boys are great boys and would make her happy but I'd love to see Taite end up with her. He's a close friend of mine and a really good guy. I can see them working out."
On joining the cast of Bachelor In Paradise: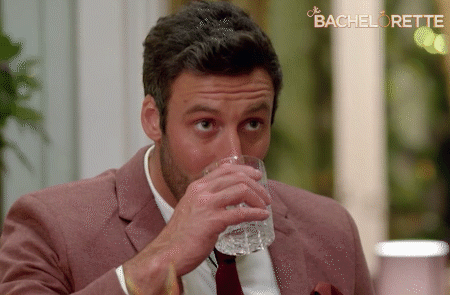 "To be honest, it's probably not something that I would do. It's not really the type of thing that I'm interested in. I'm not one that likes to date and swap partners and muck around. It doesn't sit easy with me. I think I've had my stint on a show like this and I'm taking each day as it comes before I jump into anything else."