Every 'The Masked Singer' Clue That 100% Proves The Identities Of The Final Three
The Masked Singer is nearly over for another year, leaving us all wondering who will be unmasked while singing loudly at our TVs: "WhooOoOooo are you?! WhO! WhO! Who? WHO??"
I live for this show as I love solving mysteries. I spend my non-Bachy days watching and listening to as much true crime as possible. I'm addicted to being a couch detective and The Masked Singers has given viewers, like me, the chance to do their own online investigative work and in turn feel much smarter than the panel of judges every week.
Seriously, Hughesy once guessed Desmond Tutu. GET IT TOGETHER!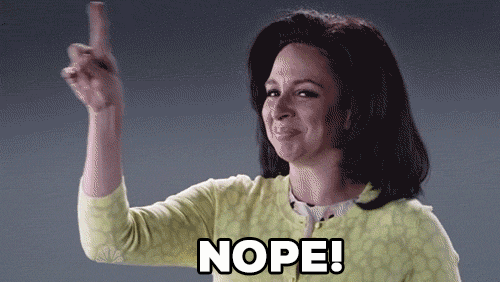 Each episode, viewers have been coming up with theories that have been super convincing. Through connecting the clues to people, while eliminating other guesses (aka Bushranger is NOT Jessica Mauboy, OK!), I can now confidently say that I know who the final three masks are and clue by clue, I have the evidence to prove it.
Obvious spoilers ahead! So if you're one of those people who doesn't want to know who each celeb is until they're unmasked then tread carefully.
Here's an exhaustive breakdown of all the clues that prove the identities of the final three on The Masked Singer:
---
The Queen = Kate Miller-Heidke
From the very first episode people knew that the only person in Australia who could sing like that was Kate Miller-Heidke — and the clues match perfectly.
The Clues:
"I remember the cold times as a child and yet I was never cool," and "My glorious stature doesn't register in my humble beginnings."
Explanation: Kate is from sunny Queensland, her mum is a dance teacher and her dad is a high school principal.
"I was expected to be known by my Italian works but turned away and followed my own Royal path by popular demand."
Explanation: Trained as an opera singer (likely singing Italian) at the Queensland Conservatorium, Kate became more well known for her career in pop music.
A visual clue in her promo of a map of Tassie wrapped with tinsel.
Explanation: Kate's vocal coach, soprano Allison Bell, is from Tasmania.
"Thirteen times I've been a bridesmaid but never the bride. Now it's my turn."
Explanation: Between 2007 and 2017, Kate was nominated for 13 ARIA Awards — but she's never won.
"13 times i've been the bridesmaid but never the bride" KATE MILLER-HEIDKE WAS NOMINATED FOR AN ARIA AWARD 13 TIMES BUT NEVER WON ONCE #maskedsingerau pic.twitter.com/RJ6yMLZmqu

— laura 🏠 #wearamask #stayhome (@laurovision) August 10, 2020
In a promo, Queen's bodyguards are seen with long, wispy beards and later wearing uniforms that look like the South Sydney Rabbitohs.
Explanation: Kate and The Beards penned a Christmas song titled 'I'm Growing a Beard Downstairs for Christmas' and Kate composed an opera titled The Rabbits.
"Every Queen reaches for the stars, standing on the shoulders of our loyal subjects. Sometimes you win, sometimes you lose, but tonight will be my checkmate."
Explanation: She competed in 2019's Eurovision Song Contest performing 'Zero Gravity' (stars in space reference?) and swayed high above the crowd. Unfortunately, Kate placed ninth (an absolute robbery!).
"I've been to a polo club but I've never played polo."
Explanation: Kate played Coachella in 2010 at the Empire Polo Club in California.
"One wasn't always a Queen. But it is a real title, awarded by the good folk of this country who have supported me repeatedly."
Explanation: She was named Queen of the Woodford Folk Festival.
"One wasn't always a queen. But it is a real title awarded by the good folk of this country." If that isn't a callback to KM-H being named Queen of the Woodford Folk Festival in 2002 and 2003, I don't know what is. #MaskedSingerAU

— Lyndsay (@lyndsayj) August 24, 2020
In a promo Queen is standing in front of a photo of Neil Armstrong before saying, "Achieving that is not a fly by night operation or even 12 nights."
Explanation: She is referencing her Eurovision entry 'Zero Gravity' and her voting number was 12.
"The Masked Singer is tough, especially getting near the pointy end. It's like facing gladiators in the colosseum. I hope nobody calls me 'terrible'. But you never have to tough it out alone when your heart is in harmony with another."
Explanation: Kate performed in The Death of Klinghoffer at the London Coliseum, and she wrote the music for the stage adaption of Muriel's Wedding ("you're terrible, Muriel!").
"Do you like my dress? I also look good in white, which I've worn more than once. I do love a wedding. But to be honest, I didn't do badly in a divorce either."
Explanation: While Kate has only been married once to current hubby Keir Nuttall, she famously wore a sparkly white dress on Eurovision. She also starred in the ABC's four-part comedy opera The Divorce.
Will winning the Masked Singer make up for not winning Eurovision? Asking for Kate Miller-Heidke #MaskedSingerAU

— LJ Charleston (@LJCharleston) September 7, 2020
I am the Queen and I will win The Masked Singer, even if it's my last day on earth.
Explanation: This is an obvious clue as Kate's most successful single is 'The Last Day On Earth'.
"When Jay-Z and I played the same gig, he was very persuasive but I worked that crowd just as hard."
Explanation: Kate played Coachella the same year Jay-Z was headlining the festival.
"The sound of white has been very good to me."
Explanation: Kate recorded and released her first EP in 2004, the same year Missy Higgins released The Sound of White.
"I rule the whole country with fairness. Although I do prefer the metropolitan area."
Explanation: Kate performed with the Metropolitan Opera in New York in 2014.
---
The Bushranger = Bonnie Anderson
When it comes to Bushranger, people online are either Team Bonnie or Team Jess, and I'd implore anyone who think it's still Jessica Mauboy to see if any of the clues match. Spoiler: they don't. It's Bonnie and tbh, her clues were way too easy.
Clues:
"I was a pioneer, the first of my kind, but others followed in my path and more will come in future."
Explanation: Bonnie came to fame as the first winner of Australia's Got Talent in 2007 when she was 12 years old.
"Like a true Bushranger, I took the path less travelled and I have never regretted it. That's because I'm a fighter from a family of fighters," and the next clue she said, "Roses are my favourite."
Explanation: Bonnie's godfather is boxer Lionel Rose, who in an interview with RealEstate.com.au she describes as her "biggest supporter" while growing up.
"Sometimes the only way to survive is to turn the light out, it's better than crying and rusting my helmet."
Explanation: Bonnie released a song titled 'Blackout' in 2014 which proved to be her most successful single to date.
"My heritage is important to me, and that will be true no matter where I was born," and in a later episode she said, "My clan is strong and my mum is dedicated to her roots."
Explanation: While Bonnie was born in Australia, her mum's parents emigrated to Australia from Scotland and she said in an interview Daily Record UK that her grandmother Catherine Lee (who was also a singer) was a huge influence on her.
"Like a true Bushranger, I've got the country in my heart."
Explanation: She grew up in regional Victoria in the Yarra Ranges.
"I was for a while part of the Kelly gang, now I'm on my own."
Explanation: In her role as Bea Nilsson on Neighbours, she had several altercations with the bad boy character Finn Kelly, who is played by Rob Mills.
"I am the voice behind one of the most famous sounds in Australia."
Explanation: Bonnie sings the Neighbours theme tune.
Sounds like the girl who sings the neighbours theme #MaskedSingerAU

— Daylight (@4Cate) August 25, 2020
"Although I'm all wrapped up in metal, Christmas is my favourite time of the year. And those magical Christmas songs. It's the present that gave me my future."
Explanation: She performed at Carols By Candlelight in 2014 and 2019, as well as performing 'Oh Holy Night' on Neighbours.
"It's hard work getting people all over the country to hand over their money. But working hard gives me a buzz."
Explanation: This might be the most meta clue in the whole season (if I'm right) but the mention of "buzz" could be a nod to Buzz Lightyear in Toy Story and one of the films' characters is legit named…Bonnie Anderson. *MIND BLOWN*
"Now I know that whoever we pretend to be, we can only be ourselves and forget the criticism. As Madonna said – 'express yourself'. So that's what I'm going to do."
Explanation: The mention of Madonna is referencing the fact that Bonnie once met the queen of pop when she was recording in the US.
"Dylan Alcott is pretty tough, so it might be no surprise that he and I once went head-to-head and I came off second best," and previously mentioned "Dreaming of a Logie and a pair of black heels."
Explanation: Both herself and Dylan were nominated for the Graham Kennedy Award for Most Popular New Talent at the 2019 Logie Awards but Dylan claimed the trophy.
👀👀 it's Bonnie Anderson #MaskedSingerAU pic.twitter.com/y9F0Trm3cg

— Chloe (@chloelawson98) September 1, 2020
Bushranger is seen selling sacks of manure next to a portrait of Victoria Beckham.
Explanation: Another cryptic clue, Victoria Beckham has an item in her clothing range called the Bonnie V-Neck Long Sleeve Top.
"Music has always been in my life. This isn't my first rodeo."
Explanation: Bonnie has a song titled 'Rodeo'.
"In my business sometimes you have to swim with sharks. I did, and it was the lowest I have ever fallen."
Explanation: In 2019, Bonnie infamously had a warrant out for her arrest and had to appear in court after admitting to lying to police to protect her boyfriend at the time.
"When Americans get to their feet for you, you're own your way."
Explanation: She has collaborated with US music producers who have worked with the likes of Demi Lovato and Lupe Fiasco.
---
The Frillneck = Eddie Perfect
Clues:
"I'm not someone who works 9 – 5. I feel for people who have to struggle all their lives," and in a later clue said, "I don't love one dolly more than any other."
Explanation: Eddie was set to join to cast of the Australian run of Dolly Parton's 9 to 5: The Musical before COVID-19 shut it down.
"I love my country and I love its history. I just want everyone to get a sporting chance but knocking down tall poppies can be fun too."
Explanation: Eddie created and starred in Shane Warne: The Musical, a musical comedy which contains the lyrics, "just another chopped tall poppy, that's what they do when you're an Aussie."
Frillneck is shown playing a game of chess with beetles and a glass of juice and says, "In life, you never know what the right move is, so I like to take risks. They don't always pay off but no pain, no gain. And remember, your critics aren't always right, that's why sometimes you have to ignore the rules."
Explanation: Eddie wrote the score for the stage version of Beetlejuice but got mixed reviews.
okay but frillneck has to be eddie perfect. there are beetles and a glass of juice on the table. eddie wrote the score for beetlejuice the musical..#MaskedSingerAU pic.twitter.com/lreOchqpZ9

— amy (@taperstein) August 17, 2020
In the promo for Frillneck, people are handing out newspapers with the headline "CITY UNDER ATTACK."
Explanation: This is referencing Eddie writing the score for the stage adaption of King Kong.
"I don't care what Miley Cyrus says."
Explanation: Miley has a song called 'Nobody's Perfect'.
"It's easy to be judged in our society, but we also love a larrikin even when they get caught in stockings."
Explanation: In the 2007 production of Keating! The Musical, Eddie performed as Alexander Downer wearing fishnet stockings.
Frillneck was seen with a protester holding signs that read: "We Love Tony."
Explanation: Eddie was nominated for a Tony Award for Beetlejuice — but didn't win.
Frillneck's bodyguards were shown dancing in clogs and in another clue he was seen holding a Dutch flag.
Explanation: His character on Offspring was named Mick Holland.
Eddie Perfect was known for his role Mick Holland (reference for the clogs) in Offspring. Therefore, Frill neck is Eddie Perfect! #MaskedSingerAU

— Katie Maree (@ricekat79) August 24, 2020
One of the clues is a Kalimba, and Frillneck said he once played the instrument for Nelson Mandela.
Explanation: While I can't find any mention of him meeting Nelson Mandela, Eddie has spoken before about how South African folk music is one of his greatest influences.
"But I don't want you to think of me as some kind of monster, I just believe that when you're in the middle you need to go big or go home."
Explanation: Eddie wrote cabaret show Songs From The Middle, which was nominated for Helpmann Award for Best Original Score.
In a promo Frillneck is seen reading The Big Book of Cockatoos and was previously shown with a cockatoo portrait behind him, saying "I'm an artist, but what kind exactly? I'm not quite sure myself but I do know that I have an active imagination."
Explanation: Eddie has painted a series of bird portraits, including cockatoo paintings.
"Kids see me for what I am. Even though others can't see me at all."
Explanation: Eddie has hosted Play School and has two daughters.
Was just watching playschool and the clues from last night on #MaskedSingerAU definitely point to @EddiePerfect being Frillneck. Have to say I do love him so am excited for the reveal pic.twitter.com/qUuyPOf0Vt

— Dany (@devoteevee) August 25, 2020
Frillneck was surrounded by phrases like "coconut", "no iceberg" and "duck raffle".
Explanation: These are nods to the various productions Eddie has done over the years. "Coconut" represents his role in South Pacific. "Iceberg" is referencing a qualm his character in The Beast has with the lettuce variety. "Duck raffle" is something cricket clubs hold, another nod to Shane Warne: The Musical.
"Jack Black and I were both fascinated with the same incredible creature but Jack's exposure was a lot less than mine."
Explanation: Jack Black was in the 2005 movie version of King Kong, while Eddie composed the music for the stage version.
"I've been known to put audiences in a spin."
Explanation: As the inspiration for his musical, Shane Warne was known for his spin bowling.
"I've even put a few words into our Kylie's mouth. That girl has talent."
Explanation: Eddie wrote the song Kylie Minogue sung in the latest Tourism Australia ad and the second part is a nod to his 2016 judging gig on Australia's Got Talent.
OK, that's it! I'm going to go have a lie-down.
–
The Masked Singer finale is set to air Monday, 7:30pm on Channel 10.