8 Things To Get Shredded For Now That Stereosonic Is Over
Have you ever felt like you've lost your will to live your everyday life? As if, your entire life's purpose was just ripped out from beneath you, and you're left with nothing; no purpose, no destiny…nothing except the skin on your back and air in your lungs.
That's how I felt when Stereo was cancelled.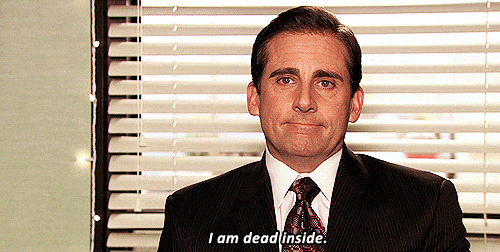 It was just a complete feeling of "why bother?", you know? Like why would I spend three hours in the gym every day, seven days a week? Why would I only eat chicken and veggies for every meal, all the time? And why would I keep my Anytime Fitness gym membership that I pay seventy bucks a month for when I don't even want to go?
What did I have to look forward to? Not a music festival where I can take my shirt off, that's for sure. Not a moshpit where I can offer a cute broad shoulder ride. And not a shirtless pic with the boys where we're all flexing and showing off our tribal sleeves.
So, after four years of moping, I've decided it's time to move on. It's time to get the fk over it and get so shredded that even rotisserie chickens are jealous. I'm gonna get CUT and, this time, not for Stereo.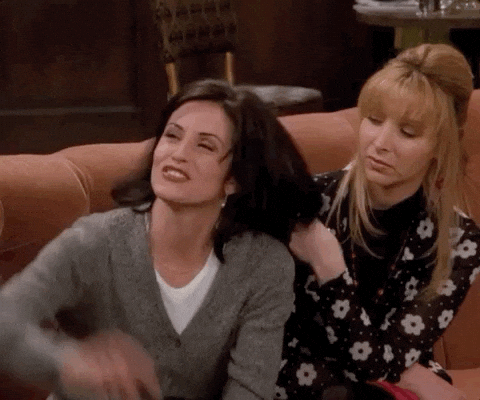 I've put together a guide of all the things to get shredded for now that Stereo is over – and trust and believe that by the end of this article, you'll forget about that meathead fest, and emerge bigger and better than ever before.
Here are 8 things to get shredded for now that Stereo is over:
---
1. Hot Girl Summer
being an aussie means I get the seasonal advantage of having a few months to prepare for my hot girl summer, and potentially make it a hotter girl summer than if I was given no advance notice

— jordana (@legally_goth) September 3, 2019
You've seen the memes, you've heard the songs, you've watched the TikToks. 2019 is officially the year for Hot Girl Summer… fight me about it.
We're sure you've seen that Hot Girl Summer had its run in the US earlier this year. It was cute, but the REAL Hot Girl Summer will take place this year in Australia. Get ready for beach babes and sun-tanned hotties, all parading around making summer fkn magical.
The definition of HGS is about feeling confident, having fun, and throwing on your swimsuit and taking as many selfies as you fkn want. You can hit the pool, the beach, or anywhere you want to make your summer BOSS ASF.
---
2. More Instagram DMs
By now I'm sure you've figured out that Instagram likes are no more. Users everywhere are losing motivation by the second as their self-worth is being lost from the lack of double taps. If you're a gym junkie and you've fallen off the shred wagon due to the lack of digital love, well we've got something for you to work for: Instagram DMs.
Think about it: it takes some REAL good shredding to get someone to love heart or fire react to your pics. Think about how flooded your DMs will be once you upload ab shots, deadlifting vids, and shirtless mirror selfies. GET SHREDDED and reap the rewards.
---
3. To annoy sales assistants about not fitting into things
Nothing feels better than trying on a shirt at Politix, only to tell Tayla, the cute sales assistant, that your biceps were too big to fit through into the sleeves. Let me tell you, Tayla will be so titillated that she will throw yourself at you right then and there in the middle of the shop floor.
My torso fits in a medium but my arms fit in a large. What do I do bro?

— What Gym Bros Say (@WhatGymBrosSay) December 28, 2016
"My quads are too big for skinny jeans", or "I'm too broad to wear tapered", will really impress the staff at whatever store you're trying on at.
---
4. Your Tinder profile pic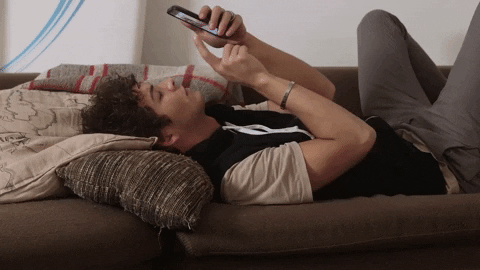 Your Tinder profile pic is probably the most important aspect of your entire self-worth. People will take one look at it and judge your entire life, all within the time frame of 0.8 seconds. This picture needs to be top-notch, and to avoid catfishing it should be updated every 4-6 months.
So it's time to take a boss-ass selfie and get ready to be swiped right so much that Beyoncé gets jealous (to the left).
---
5. Being the biggest at your gym
Everyone knows that one guy at the gym who's the biggest.
No one can lift as much as him, bench as much as him, or squat as much as him. Literally any machine he wants, he gets, because ppl know that that dude could squash them with his thumb. You've spent all year wishing that you were that guy, adding those extra 2.5's even though you knew you couldn't handle it. Well, now's your time. Pack on the protein and get ready to get jacked. It'll be hard work, but soon enough you'll have bigger triceps than the entire Fitness First and UFC combined.
---
6. Seeing your ex
Imagine the look on your ex's face when you walk into a party looking shredded as furkk? Your arms are poppin, your legs are lookin' SWOL, and their jaw has dropped so low that even Flo Rida is jealous.
Running into your ex while looking cute af like ✨ pic.twitter.com/q4VbkNOiQ4

— Eric Moses Ventura 🇸🇻🏳️‍🌈 (@EricVentura13) August 18, 2017
Remember when that snake cheated on you with Rob from Level 7? Where's Rob now? HUH?! Not out here with mint traps and poppin' lats. That's right, eat your heart out.
---
7. Merry gainzmas
Christmas is fast approaching, which means one family get together after another. Picture the look on Nan's face when you rock up to Xmas Eve looking JACKED asf! Nan will be saying grace like "In the name of the Father, the son, and of the swoley spirit.."
You'll have free reign especially when there's only one piece left of Aunt Tara's iconic Christmas Pavlova. All of your cousins will step the fk back and know not to mess, as you could literally crush them with your toe if you wanted.
---
8. Festival Season
Even though Stereo is dead, there are a plethora of festivals fast approaching to choose from. First up, Onelove Music Group who founded Stereosonic has now launched Festival X, which plans to be every little bit as lit as Stereo was.
Also coming up are an array of New Year's Eve Festivals like Falls, Lost Paradise and Beyond The Valley, so you can begin the year looking boss asf.