Tinder Revealed The Biggest Trends For Aussie Daters In 2020 & Yep, There Was A Lot Of Toilet Paper Chat
If you spent a lot of time swiping left or right on Tinder this year, you're not alone. The popular dating app has recapped the top 10 trends on Tinder Australia in 2020, stating that in the final months of the year messages and swiping is up double-digits from this February alone.
Whether people are looking for the love of their life or just trying to match with someone masquerading as a fictional character (hi Shrek, reply to me?) with many of us in forced lockdown this year it makes sense that we turned to dating apps to try and establish some kind of human connection.
Tinder has revealed that mentions of toilet paper jumped 290% from last year (though, I have to ask… why were people even talking about it before this year?), with people also getting creative with inserting toilet paper references in their bios.
Other trends the app noticed was the influx of virtual dates, with Aussies taking up video calling and gaming platforms, with Animal Crossing being hugely popular.
Tinder also revealed a list of one-liners used this year, which are probably better off being left in 2020 if we're being honest.
Ranging from "Netflix and isolate?" to "I need a date for a Zoom wedding" Aussies were trying to get creative… whether it gave them any lasting dating success is yet to be confirmed.
Read 10 of the released one-liners/bios below:
"I suppose you're gonna need that easy connection for toilet paper with panic buying, good thing I have access to that

😏"

"Netflix and isolate? I have toilet paper

🧻"

"One ply…two ply…three ply….waiting for that re-ply

🧻"

"I just want someone to want me like Aussies want toilet paper."

"I'm a handful but my boobs are too so it makes it okay

🤷

‍

♀"

️

"Just looking for someone that will do the tube snake boogie with me

🤷"


"Just need a date for my cousin's Zoom wedding."

"I'm the kind of romantic who will order you Uber Eats for our virtual date."

"I don't see anything wrong with the WAP, it's a song about a cat in the rain."


"Bought masks during bushfires which I then used for Covid, so I got that going for me."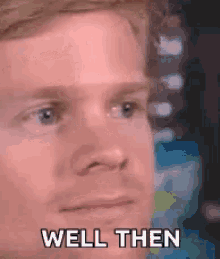 Maybe better luck next year, folks.
In the meantime, I'm off to see if Shrek has finally replied to me on Tinder.