Get Swiping! Tinder Is The Official Casting Partner For 'Love Island' AU
Big news Tinder users! The popular dating app has teamed with Love Island to be an official casting partner, meaning you can apply for the new season of Love Island via Tinder.
This means if you apply and are selected, you'll be added to a priority list and guaranteed to be seen by the Love Island AU casting team – making it one easy step closer to living your best villa life.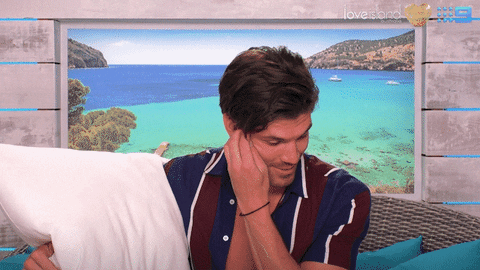 But how does it work?
Throughout July, Tinder users can apply for the 2021 series of Love Island by simply… right-swiping. Swipe cards will appear in between Tinder members' potential matches, so basically all you need to do is swipe right on the casting callout and your profile will be verified by the Tinder team. If your profile is selected, you'll be contacted via email by Tinder, asking for confirmation details and then you'll be added to the list for the Love Island AU casting team to assess.
Tinder and Love Island? Talk about a perfect match.
Handy hint: Tinder's new video feature may make it even easier to catch the eye of the casting team, so start getting creative!
Over at Channel 9, Adrian Swift the Head of Content, Production, and Development had this to say:
"Partnering with Tinder for casting makes complete sense for Love Island Australia. Both brands are about looking for love and working with Tinder means we can cast our casting net far wider to find fun, fascinating and diverse people to join us in the Villa for Australia's hottest dating show."
We can only imagine. Now imagine if Tinder participants got cast and started using their bios as pickup lines? "6'1 because apparently it matters" would get the workout of its life.
So what are you waiting for? Get swiping ASAP.