We Now Know Who Joe's Going To Obsess Over In 'You' Season 3
It's been over a year since we last checked in with Joe Goldberg.
You may remember that in the finale of You Season 2, after a bunch of deaths and the plot twist of the century, Joe Goldberg and Love Quinn moved into their nuclear-family, American-dream home to live happily ever after (not).
But, at the very end of the episode, it would seem that Joe's possessive inklings come back and this time they're directed at their neighbour.
Well, we now know who that neighbour is because the cast of You season 3 has officially been announced. And, it turns out, she's a familiar face.
Michaela McManus Joins The Cast of 'You'
Whether you know her from One Tree Hill, The Vampire Diaries, or Law & Order: Special Victims Unit, Michaela McManus is a familiar face who we can not wait to see join the cast of You.
After starring in other strange TV dramas, it would seem that Michaela McManus is ready to take the spotlight.
Michaela McManus plays the married, successful neighbour that captures Joe's attention instantly. And boy are we ready for round three.
You Season 3 Is Also Going To See Some Librarians
In addition to Michaela McManus, a whole bunch of new actors are joining the You family. Given the announcement, we're starting to think that Joe may trade in a bookstore for a library because we've got a few librarians joining the cast.
Tati Gabrielle, who you may know from Netflix's Chilling Adventures of Sabrina, is set to play Marienne, a no-nonsense librarian who's constantly in the know about what's going on in her neighbourhood. Ben Mehl from The Good Wife plays another librarian. His character is a little more chill, doesn't have the best eyesight, and is named Dante.
But Wait, There's More
More than these new librarians and the girl next door, a plethora of other stars are coming along for the ride, including Dylan Arnold (Nashville), Shannon Chan-Kent (Good Trouble), Christopher Sean (Days of Our Lives), Chris O'Shea (Madam Secretary), Bryan Safi (9-1-1), Mackenzie Astin (Homeland), Ayelet Zurer (Daredevil), and Jack Fisher (Agents of S.H.I.E.L.D.)
Welp, Count Us Excited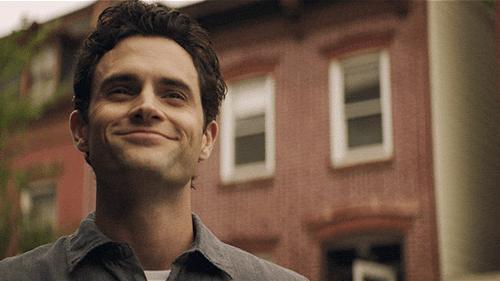 After a few delays as a result of COVID-19, production on You is successfully back up and running. So, we can probably expect a release date sometime next year.