7 Aussie Reality Shows That Zac Efron Should Do While He's Here
Ah, Zac Efron. How we love you.
So, now that Zac's basically set up camp in Australia and there are rumours that he's potentially single, I've done what his publicist should've already done and ranked the reality shows that he should appear on while he's down under.
Now, even though this list is ranked, I should note that I wouldn't mind if you did any of the following, Zac.
Okay, Let's Get Into The List
#7. The Block
Truth be told, I think this would be quite boring. But, you best believe that I'd be tuning in for the sole reason that he'd be in a singlet.
#6. Dancing With The Stars
If we've learnt anything from High School Musical or The Greatest Showman, it's that Zac Efron can dance. He's not the best. But, it is definitely in his wheelhouse. Why not push him to his limits by getting him on this show? I'd certainly like to see this man 'Buss It' in a TikTok challenge…
#5. Drag Race Down Under
Now, don't get me wrong. White, straight men should never be judges on Drag Race, except when they played a pivotal role in my own sexual awakening. So, while I don't normally allow it, I will make the exception for you, Zac Efron. Love you. Plus, he could literally guest judge any episode whether it be a singing challenge, an acting challenge, or Snatch Game! Come through multi-talented king.
#4. Big Brother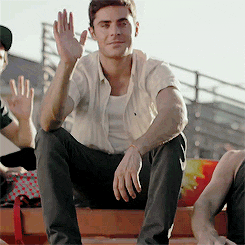 Is Zac a charismatic, sensitive man like Troy Bolton? Is he a thick party boy like Teddy Sanders or is he a psychopathic killer like Ted Bundy? Out of all the shows on this list, Big Brother is the one that will give us a real insight into what Zac's personality is really like when it's unfiltered. And believe me, I am dying to know.
#3. Survivor
Now, hear me out. Zac Efron is perfect for this show. Firstly, the man's an actor. And what is Survivor primarily known for? The social game, where participants act like they're all friends with each other before stabbing each other in the back. Zac would be perfect. Not to mention, we already know that he knows how to live in the jungle so it's safe to say he'll go very far.
#2. The Bachelor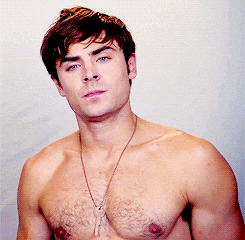 Now, I'm torn. On one hand, if Zac Efron did The Bachelor, it would make for the greatest season in the show's history. But, on the other hand, it would mean that I'd be filled with rage and jealousy for most nights during the week. I think out of all the reality dating shows (like MAFS, or Love Island), I enjoy the idea of Zac being on The Bachelor the most because he'll show off how sensitive he is… but also, I'll thoroughly enjoy the girls fighting over him.
#1. The Masked Singer
I've said it before and I'll say it again, Zac Efron needs to go on The Masked Singer. It is literally the reality show which will allow the star to showcase all of his talents. Zac has been in the spotlight for over 15 years now, which means that he has an abundance of clues that are sure to keep us on our toes. But, perhaps, more importantly, he has the voice of an angel, and I really want him to showcase his pipes once more.
Zac, it's been 15 years since High School Musical hit our airwaves, it's time for you to go back to your roots, don't you think?