CUTIES: Zayn Malik & Gigi Hadid Are Probz Back Together & We're Screaming
If last night's ep of Bachelor In Paradise didn't restore your faith in true love, then we have some equally emotion-inducing news for you. It looks like Gigi Hadid and Zayn Malik are back together after they were papped getting their smooch awwwn.
The couple of our dreams appear to have reunited after breaking up in March, which personally left me a mere hollow shell of a person.
Rumours first started swirling after Zayn was pictured leaving Gigi's apartment in April.
Zayn was seen leaving Gigi's apartment in NYC. Via Getty Images pic.twitter.com/6zFbMSYsWX

— Zayn Malik Radio (@ZaynJMRadio) April 25, 2018
Then THIS just happened.
Zayn and Gigi Hadid out in Soho, NYC today.

????: Hollywood Life pic.twitter.com/UuZyJd2YHC

— ZDN Media (@zayndailymedia) April 29, 2018
THEY ARE KISSING.
KISSING IS HAPPENING.
ZAYN AND GIGI ARE OFFICIALLY BACK TOGETHER ❤️
Pictures of them in NYC! – 29/04 pic.twitter.com/dHC6ILnhqT

— Zayn&Gigi News (@ZigiFacts) April 30, 2018
TRUE LOVE NEVER DIES.
Zayn y Gigi ayer en New York (2) pic.twitter.com/iPFWvByMri

— Growns. (@Growns1DArg) April 30, 2018
Sure, we're all a little confused as to why we grieved the loss of Zigi only two months ago, to then have them just get straight back together anyways.
Oh well. It's all about the drama, amirite?!?
i can't breathe at zayn and gigi's dumbasses releasing a weird dramatic break up statement only to end up back together right after pic.twitter.com/Yb40jaTqhl

— sandra (@louistomIinsan) April 30, 2018
ZIGI 4EVA!!!!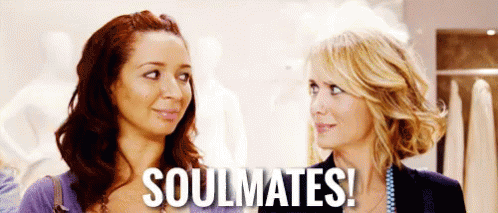 Get Punkee's Bachelorette Recap Alerts!