Zayn Hooks Up With A Gigi Hadid's Doppelgänger In His Weird AF New Music Video
Zayn Malik just released a fresh track called 'Let Me' along with a new music video. The vid features a leading lady that looks suspiciously like Gigi and I dunno – but that seems like a pretty fucking weird thing to do am I wrong???
'Let Me' is a nice new track from Zayn and it should go down well with Zayn fans. The music video is mostly, imo, more of the same stuff we're used to seeing in music videos.. you know… pretty girl looking pretty and dancing in slow-mo, guns, heist, fight, not unlike Zayn's 'Dusk Till Dawn' vid. All the cliches! Nothing bad about it but nothing super noteworthy really.
EXCEPT that the woman who has been cast as Zayn's love interest in the music video LITERALLY looks like she's doing a GIGI HADID impression.
It was only a month ago that celeb power couple Zayn Malik and Gigi Hadid broke up, announcing their split to the world via their social channels. Zayn not only features a Gigi lookalike in the vid but also proceeds to hook up with her…a lot…throughout the vid.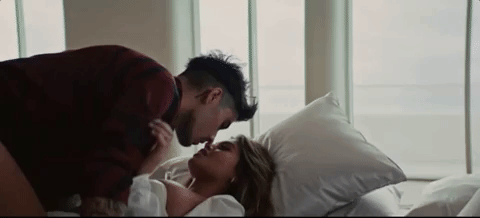 Look, I'm not saying she's Gigi's doppelgänger, but I honestly reckon there's no way this girl was chosen and styled to play Zayn's love interest without intentional reference to Gigi.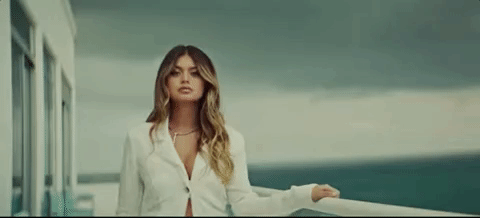 The wide-set eyes, the pouty lips, the billowing hair styled like Gigi's and parted in the centre like Gigi's and coloured like Gigi's and mmm, it just seems like more than a coincidence hey?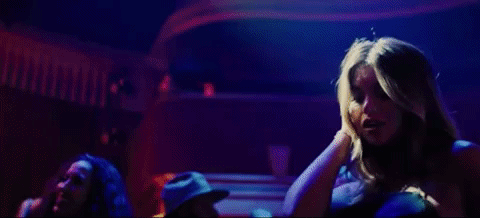 Anyway, you do you Zayn I guess but If I were Gigi Hadid I'd be a little like "whoa wtf" about this whole ~artistic vision~. Here's the whole music video so you can check out the tune, the clichés and the awkward almost-presence of Gigi Hadid.
Get Punkee's Bachelor Recap Alerts!