What I Learned By Going To A Psychic In The Shitshow Year Of 2020
If you felt a little lost, glum, or felt a huge lack of purpose in 2020, you're not alone.
With the world facing uNpReCeNtEd times with the Covid-19 pandemic, life as we knew it completely changed.
2020 gave a whole new perspective on what a fulfilling life meant to many. I was one of the lucky ones, keeping a stable job, being able to work and live through lockdown with relative ease, and adapted as best as I could to the new way of life thrown our way. While being grateful and counting my blessings, I also struggled with work burnout and an ongoing injury that wasn't helped by living a more sedentary lifestyle during lockdown.
The ups and downs during 2020 got me curious enough to delve into the world of psychics but this time for a different reason: looking into why people go to psychics and what can be learned from seeing one.
I've gone to psychics before in times of my life where I lacked a general sense of purpose. After a bad breakup, I went to one to look for any sort of hope in the future that I might experience a relationship again. That was over three years ago, and I've never met any of the men two psychics told me were coming for me in a 6-12 month time span, but I can't say I'm that sad about it.
I also went to a psychic not long after leaving an old job and starting a new one, and she told me I had a dead girl following me and burped a lot, while trying to cleanse my spirit from the dead girl. You can, uh, read about it here.
So after a year of wild ups and downs, what could a psychic tell me about 2021, and more importantly, life after the pandemic?
I decided to chat to Alison Maiden. You may recognise her from The Bachelor, where she talked to Locky and some of his chosen ladies in 2020, giving the girls a group reading first, before conducting relationship compatibility tests.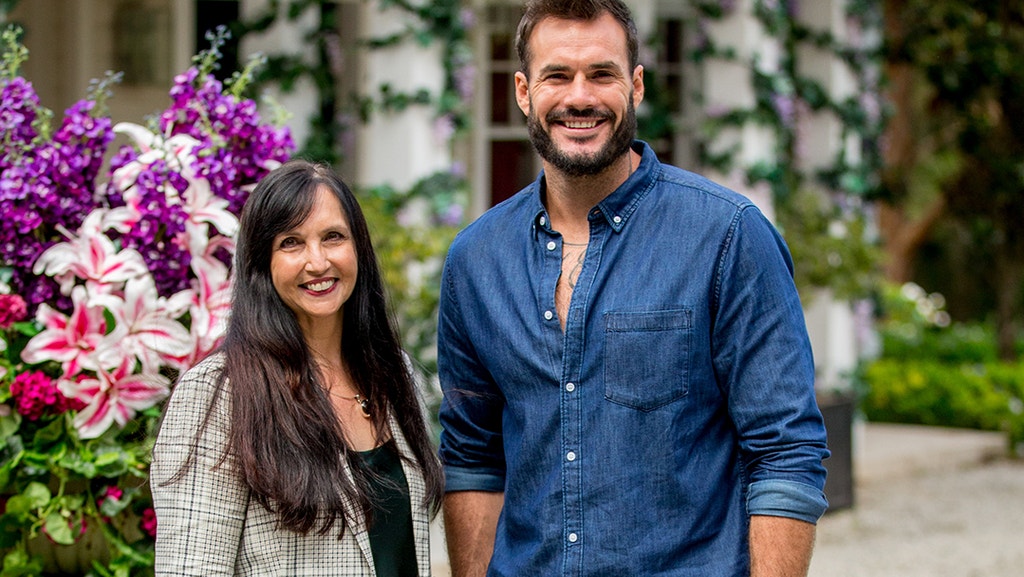 Alison is a psychic medium, who gets messages from the people in the spirit world and relays them back in her readings. She knew nothing about me personally before our chat, and only asked for my birth date upon the start of our session.
(Note: Before I go to psychics too, I always lock down my social media just as a precaution, because, well, you never know.)
Here's what psychic Alison Maiden said to me.
On the global pandemic:
When I interviewed Alison in September last year for The Bachelor, I asked her if more people were flocking to her now due to all the uncertainty in the world. "I thought there'd be a lot more people seeking reassurance, but people's questions are pretty much the same. I think people know this won't last forever, there'll be a breakthrough, and we'll go back to a normal – or at least a new normal, because things won't go back to the way it was before," she said at the time.
When we spoke again late last year, as she was relaying messages from my grandparents, she told me she saw London in my future. Maybe picking up on my skepticism given the state of the world, Alison predicted that coronavirus would disappear as "fast as it came on" and that by April things would be starting to go back to a new type of normal, with international travel to start up again by the start of 2022.
On being shown 'proof' on who she's communicating with on the other side:
Chatting to Alison got especially fascinating when she started describing the presence of the people she was chatting with on "the other side". She immediately described what sounded like my paternal grandparents, picking up on the conditions that led them to their deaths (e.g. Alison felt straight away the energy of someone on my dad's side of the family and said a presence was coming through from a woman who passed after something that affected the head/brain – my paternal grandmother had a stroke and lost her speech before she died).
While it's easy enough to assume the grandparents of an adult you're talking to have probably passed on, Alison also likes to relay other messages to make sure she's got the right people. The number three came up as significant to her, and she said she felt like the person was referring to March (obviously meaning the third month of the year). My paternal grandmother died in March, and it was also the birth month of my paternal grandfather, her husband, the two spirits coming through to chat to me.
And on our general chat and what she picked up on:
What I found most interesting was Alison didn't give off the vibe of stereotyping me because of my age and gender. When I've gone to other psychics, I've always felt they tell young, single, women the stereotypical "dream" – that they'll find a man within "6-12 months" and he'll be the one, and you'll get married, and have babies, and blah blah blah.
Alison has been the first psychic to tell me that she didn't see me following the traditional path, and our chat was very career-focused, which is where I find myself in life right now. I won't bore you all with the details there, but a lot of it did align with the year I just had at work and where I found myself, while thinking about the next chapter of what I want in my life as I've hit 30. Of course, she mentioned the move to London thing which was kind of my 2015 dream and hard to imagine in this current world we're living in, but I guess you never know.
She also correctly predicted two VERY correct things relating to both my sisters (which I won't publish because that's their own personal biz, but it was eerily accurate) and she talked about a future partner for me: apparently he has a great smile, is tall, and may wear glasses.
I'm listening.
Check back with me on this one.
What you should know before going to a psychic yourself:
1. Don't go if you're going to freak out about an outcome.
If you're unsure about a relationship dynamic, a work or life problem, or the worst thing a psychic could ever say to you is "the person you're dating isn't the one", you're better off not going. Going to a psychic is fun if you can take things with a grain of salt, but if you're going to read too literally into what you're being told, or if you hear something you don't want to hear and it causes you anxiety for whatever reason, then don't do it.
2. And make sure you're ready to hear what may be seen as potentially "bad" things.
If you do decide to go and think it'll all be a bit of laugh, just mentally prepare yourself for the fact you may get messages about your family, friends, or partner that may alarm you. I went to a psychic once who told me the man I was in a relationship with at the time wouldn't be the person I ended up with. At the time, we were on rocky ground so I had already assumed as much, but had I gone in the honeymoon stage of our relationship, it could've sabotaged that happiness for no good reason.
Nothing is set in stone. Psychics relay the messages they get, but the messages could be deemed as a "warning" for things that could happen, not things that will happen. Which leads us to…
3. Messages can be a warning vs. being a given thing that will happen.
When I chatted with Alison, she talked about the messages she was receiving from my grandparents about my parents. There was concern for my Dad's blood pressure (which he verified when I talked to him later) and there was a particular concern for my mum and her leg. When I told Alison that mum didn't experience any leg pain, she expressed that this kind of message could be seen as a warning. Even though she's getting messages from the other side that are showing my mum having surgery or struggling with a leg problem, it's not written in the cards that it will absolutely happen – it can just be a heads up to be more careful.
4. Remember it's a bit of fun and you still have the power to be in control of your future.
Whatever a psychic says to you doesn't have to then lead you to that exact path. Each time I've talked to a psychic, they've all told me I'd end up working in London. I had this dream in my early-20s, but it's not something that has appealed to me later in life (and, well, given the state of the world right now, it's hard to imagine). Will I rule it out for the future? Not necessarily, but I'm not hitting up Seek anytime soon to try and find myself a job overseas.
There's something fun about going to psychics and being told of a shiny, different future to the life you're currently leading, whether they're talking about new jobs, a location move, settling down and getting married, having kids – it can be a bit of optimism for the future, especially in rocky times.
And at the very least, you can use what the psychic tells you to help guide your path if you like what you're hearing from them, but you obviously still have the power to control your future.
5. Write it down, forget about it, and listen back years later.
After going to a psychic, I like to write things down or save the recording, and then bury it deep into the back of my mind. In maybe five years time, I'll pull out this chat I had with Alison again and compare notes. But there's no point fixating on or overanalysing a reading soon after it's done, because that'll get me nowhere.
Continue life as per usual, and who knows… maybe you'll find out years down the track if whoever you saw was right or wrong. Now, if anyone knows a nice, tall man with a great smile, who may wear glasses, slide into my DMs.
Curious yourself? Here are Alison Maiden's next touring dates:
Intimate Evening with Spirit – Gold Coast 30 & 31 January
Evening with Spirit – Palm Cove, 13 February
Evening with Spirit – Adelaide, 1 May
Evening with Spirit – Sydney 21 May