The Definitive Ranking Of The Most Iconic Reality TV Shows Of The Decade
In my eyes, there are two kinds of people in the world: those who enjoy watching reality TV and those who live an empty life full of sadness, occupying a bleak existence without regularly witnessing a drink being thrown in someone's face.
The horror.
Reality TV is the best (it's my whole life after all), and this decade has honestly been the golden age of reality television. But which shows are the most iconic? We decided we simply had to do a definitive ranking. Feel free to argue among yourselves in the comments.
Please note that none of the 2010s shows below are talent or sports-related, so no cooking or singing or fashion series' are counted. This sadly means shows like RuPaul's Drag Race won't be included, which hurts deep.
We're talking pure mindless, ridiculous, trash TV aka the best kind of television.
A Definitive Ranking Of The Best Reality TV Shows Of The Decade:
#16. I'm A Celebrity…Get Me Out Of Here!
This show might be massive in the UK but locally, we haven't quite nailed the format — instead focusing on gross challenges over genuine drama. Let's pray the best episodes are ahead of us and producers can draw in some actual celebs rather than Z-listers.
---
#15. The Only Way Is Essex
While the series isn't as good as it used to be, with most of the original cast leaving in the early seasons, this show is still hilariously trashy and has a cult following, mostly because of one woman: Gemma Collins. An icon.
---
#14. Are You The One?
This MTV dating show seeks to find random singletons their perfect match and is a bit of a mixed bag. Some seasons have been pretty forgettable but the latest, which cast only sexually fluid contestants, was pretty damn great. I still stan Max and Justin and their sizzling chemistry.

---
#13. Jersey Shore
I might be crucified for putting Jersey Shore so low on this list but just hear me out. The show champions some extremely shitty people and behaviour. I cringe thinking about all the body-shaming that went down, with the boys often calling some ladies names like "grenades". Plus, the recent reboot is just sad and desperate.
---
#12. Geordie Shore
While Jersey Shore may have come first, Geordie Shore is just so much better. Not only is the series far more diverse and far less toxic, it gave a platform to some of the decade's most hilarious quotes from television icons Charlotte Crosby and Vicky Pattison.
---
#11. Keeping Up With The Kardashians
KUWTK might be one of the most talked-about reality shows of the decade, but when it's not relaying drama like the Jordyn/Tristan saga, it's actually pretty dull. I honestly don't think I could even watch the show without the realest bitch in the whole fam: Khloe Kardashian.
---
#10. Love & Hip Hop
This reality franchise is so addictive. It follows the professional and personal lives of people working in hip hop and it gets pretty messy. Most importantly, the show gifted us Cardi B, and for this we will be forever grateful.
---
#9. Catfish
Catfish feels like the kind of show that has been on forever. It's the perfect escape, as the series follows two guys who track down people's internet boyfriends and girlfriends. The results are often bonkers and the big moment when the catfish are exposed at the end of the episode is the only time I've ever felt alive.
I also watch the show just to see Max. The show really hinges on the viewers merely tolerating Nev, while falling in love with perfect, silver-haired angel Max.
---
#8. Married at First Sight
While the series has aired in Australia since 2015, I'd say only the last three seasons are worth watching. But oh boy, did they make up for lost time and I can see this show thriving for a few more years, especially if they continue to cast straight-up bonkers singles. Skip the US version, Aussies do it best.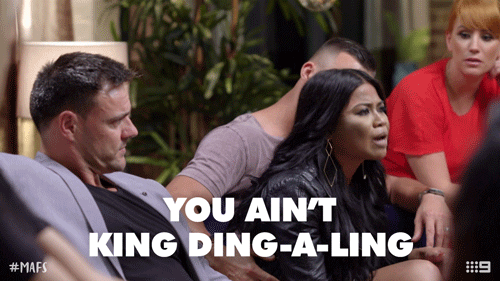 ---
#7. Ex On The Beach
What. A. Shitshow. The premise: chuck a bunch of single people on a beach and wait for their exes to literally wash up to shore. Add some cheesy Jaws music and you've got one hell of a TV show. While the US has recently adopted the franchise, I still prefer the original UK seasons, which gave birth to Megan McKenna and her countless tantrums.
---
#6. Made in Chelsea
I stan this show so hard, mostly because it's unapologetically British. The series follows the young, hot and posh people that inhabit London's fanciest borough, Chelsea, and the drama is truly next level. This show is worth watching purely for Mark Francis' wisdom alone.
---
#5. Big Brother
It might not feel like Big Brother aired this decade but if you cast your mind back to 2012, the series was brought back to life on Channel 9 and gave us three seasons: two of which were bloody fantastic. I'm still not over Tully and Drew splitting. Fingers crossed for the 2020 reboot.
There's a reason the series went for a massive 19 seasons in the UK: the formula works and the show's celebrity spin-off seasons have hosted some truly bonkers moments, like this absolute cracker.
---
#4. The Bachelor Franchise
There's no reality TV world universe quite like The Bachelor, The Bachelorette and Bachelor In Paradise. While the show might have been born in the US, our local version took the franchise to another level, including celebrities and is often far more real. Lest we forget, the dog c**t saga of 2019.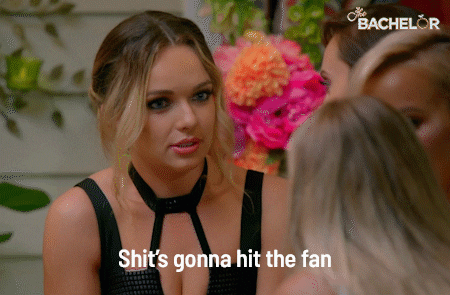 ---
#3. The Real Housewives Franchise
This TV powerhouse has created a whooping 14 different shows and has brought us some of the best reality TV moments of all time. It would be a tough call to rank all the different spin-offs separately but imho, Melbourne, New York City, Atlanta and Beverly Hills should be in a league of their own.
---
#2. Love Island UK
Choosing to watch Love Island will transform your life. It should be noted I am talking specifically about the UK seasons. The Australian series is still finding its feet, and tbh the British just do this show so much better.
So much so, that the series is event telly in the UK and for good reason. The last season was some of the best drama I've ever seen and Irish lass Maura is still my personal hero.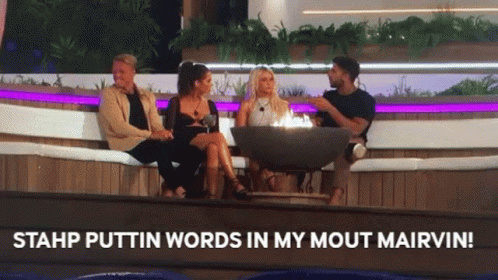 ---
#1. Vanderpump Rules
Vanderpump Rules is the best TV show of all time. Period. Do not @ me. Who could have imagined a Real Housewives spin-off could go on to become far superior to the show that inspired it all? Whether you stan Stassi, love to hate Jax, or feel weirdly sorry for James, once you watch Vanderpump Rules, you'll be a fan for life.
…and I think it was about the pasta.